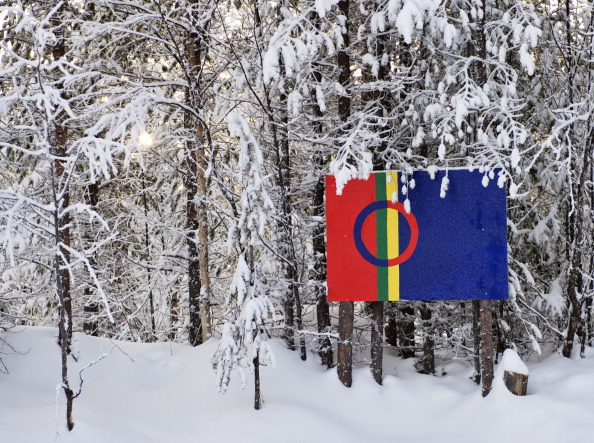 The world's smallest language, Ter Sami, is only spoken by two persons. Also, Ume Sami and Pite Sami will not last long.
According to Pravda, there are only two people left speaking Ter Sami, a Sami dialect spoken in villages in the eastern part of the Kola Peninsula. In the end of the 19th ventury, there were six Ter Sami villages, with a several hundred inhabitants. Now, there are some 100 ethnic Ter Sami in the area, of whom only two elderly persons speak the original languages. The rest have shifted to Russian.
The Sami languages are also challenged in the southern part of the Barents Region. In, Sweden there are only some 10 people who can still speak the Ume Sami, traditionally a Sami language spoken on the course of the Ume River.
Language decline in the Nordics
Also Pite Sami, traditionally spoken on both the Norwegian and Swedish side of the border in the Arjeplog area, is a dying language. According to Wikipedia, there are only some twenty native speakers left and only on the Swedish side of the border.
In Finland, a severe lack of teachers could threaten the future of Sami people in the north, YLE News reports this week.
A study carried out at the University of Oulu says that an investment is needed in training Sami language teachers and other educators who speak the language. It suggests that teacher training be organized at one of the universities in the north of the country and in Sami-speaking areas.
It calls for special attention to be given to the future of the languages spoken by the Inari Sami and the Skolt Sami, YLE News reports.
Related stories from around the North:
Canada: Losing their Words (Video documentary), Eye on the Arctic
Finland:  English language dominance worries language teachers in Finland, Yle News
Greenland: (VIDEO) The importance of perserving the Inuit language, Eye on the Arctic
Norway:  Sami character keyboard app released, Barents Observer
Sweden: Social media strengthens Sami language, Yle News
Russia:  More students in North Finland opting to study Russian, Yle News
United States:  Alaska bill to be signed recognizing indigenous languages as official state languages, Alaska Dispatch