Whaling group investigating report of bowhead calf taken in spring hunt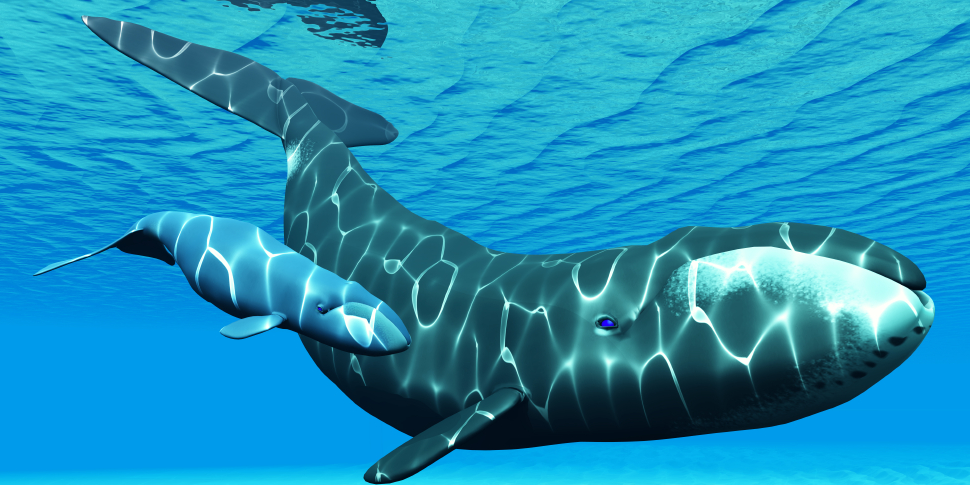 BETHEL – A report that a whaling crew from the village of Point Hope killed a bowhead calf will be investigated by the Alaska Eskimo Whaling Commission, the organization's lawyer said Monday.
The taking of a calf, if found to be true, would violate the commission management plan, which governs spring and fall whale hunts by Alaska Native people in 11 coastal villages, said Jessica Lefevre, who is based in the Washington, D.C., area and has worked as commission lawyer since 1985.
"It is an act that is prohibited under federal regulation and the regulations of the international whaling commission," Lefevre said.
The rule that prohibits the taking of calves as well as whales accompanying them dates back to 1946 and the original International Whaling Commission, according to Phil Clapham, a whale expert with the National Oceanic and Atmospheric Administration's Alaska Fisheries Science Center.
The purpose is to protect reproduction, Clapham said by email.
More details needed
The commission doesn't yet have details on the circumstances, including when the calf was reported to have been taken or even confirmation that the whale was too young, Lefevre said.
"We won't have this information for probably a few days or a few weeks because everybody is out whaling on the ice right now," she said.
If a violation is confirmed, the commission will impose a penalty, which could include a ban on whaling for one to five years as well as a fine.
Spring whaling season in the Barrow hub just got into full swing last week and is also taking place in other whaling villages, including Gambell and Savoonga on St. Lawrence Island, Wales and Little Diomede, Point Hope and Point Lay.
In Point Hope Monday, whaling captain and commission member Herbert "Popsy" Kinneeveauk said the matter was moving forward, but he couldn't provide details.
"All I can tell you is it's in the hands of the Alaska Eskimo Whaling Commission," Kinneeveauk said. "The report has been sent."
Point Hope is one of the oldest still-occupied Inupiat Eskimo areas in Alaska.
"This highly favorable site, with its abundant resources, has enabled the Tikeraqmuit to retain strong cultural traditions after more than a century of outside influences," the state Division of Community and Regional Affairs says.
Violations uncommon
The commission's board — all whaling captains — must investigate any reports of suspected violations, and the group takes such reports seriously, Lefevre said. If it didn't, the federal government would no longer delegate management of whaling to the commission.
Violations are not common, she said.
"I have a file on them and it's a very thin file," she said.
Every few years a crew accidentally takes a calf during fall whaling, mistaking it for a legal yearling, which are small, tend to be plump and are considered desirable, she said. "Though they also take 50-footers.
Some years back, a village took more whales than its quota. Bad radio communications prevented crews from realizing the quota had been met, and the state as a whole did not exceed its cap, she said.
But it's rare for a calf to be taken in the spring hunt, Lefevre said.
This year, the 11 villages are sharing in a quota of 75 bowhead whales for both the spring and fall hunts.
Crew and witnesses to be interviewed
Bowhead whales calve in the Bering Sea between April and early June. Calves are gray and about 14 feet long at birth, according to the state Department of Fish and Game. They grow quickly and reach about 26 feet during their first year, then grow more slowly. Females become sexually mature when they are 43 feet long.
Scientists aren't sure how long they live but it could be 150 to 200 years. Adults are black with white on their chin, belly and tail.
Commissioners will interview the crew to find out what happened and will also speak with other witnesses, Lefevre said.
Whalers don't intentionally go after calves but make mistakes at times, she said.
"These are not cowboys. These are people taking what they do very seriously."