Petition to restrict brown bears in North Sweden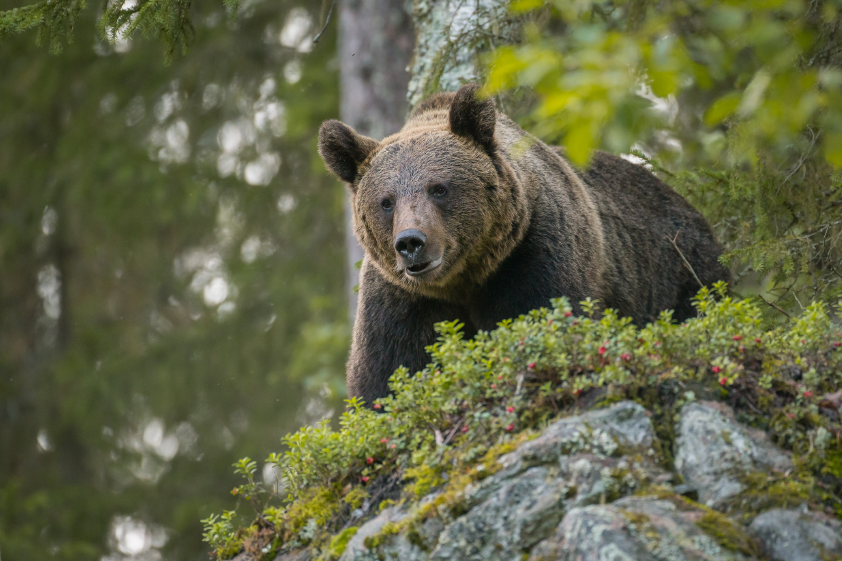 Numerous sightings of brown bear close to populated areas in Härjedalen in northern Sweden have led residents to start a petition, demanding that the size of the bear population be regulated.
Nancy Sigurdsdotter is a businesswoman in Funasdalen, and she has started the petition.
"It's not that we want to root out the bear completely, of course not. But I think there are too many bears in and close to the village, and we have to set limits before something happens," she said. "We don't feel safe".
Anna-Sara Stenvall, lives in the village Strånda outside Funäsdalen and is pretty used to seeing bears, but was shocked when her kids saw one in their courtyard.
"If they start coming too close to the houses, and are not afraid of people and dogs, they have to go. Then something is wrong," she said.
Sign of food scarcity?
But Lars Rehnfeldt, wildlife manager at the county administrative board in the area does not believe the many sightings is a sign that the bear population has grown – instead it is a sign of the scarcity of food this time of the year.
"Now in spring there is still snow up in the mountains, and it gets green in the communities first, that is why the bear comes there to graze," he said.
And though there are more bears in the area now, compared to ten years ago, the population is still a reasonable size, according to Rehnfeldt.
"We are not so used to bears in western Härjedalen – it is only now that bears have managed to establish themselves here properly," he said.
Related stories from around the North:
Canada:  Study shows polar bears relocating to icier Canadian Archipelago, Eye on the Arctic
Finland: Finland's bears are on the move, Yle News
Russia:  Submariners feed polar bears with garbage, Barents Observer
Sweden: Bear and lynx populations are shrinking in Sweden, Radio Sweden
United States: Scientists seek cause of patchy baldness in some Beaufort Sea polar bears, Alaska Dispatch