Sweden developes new space strategy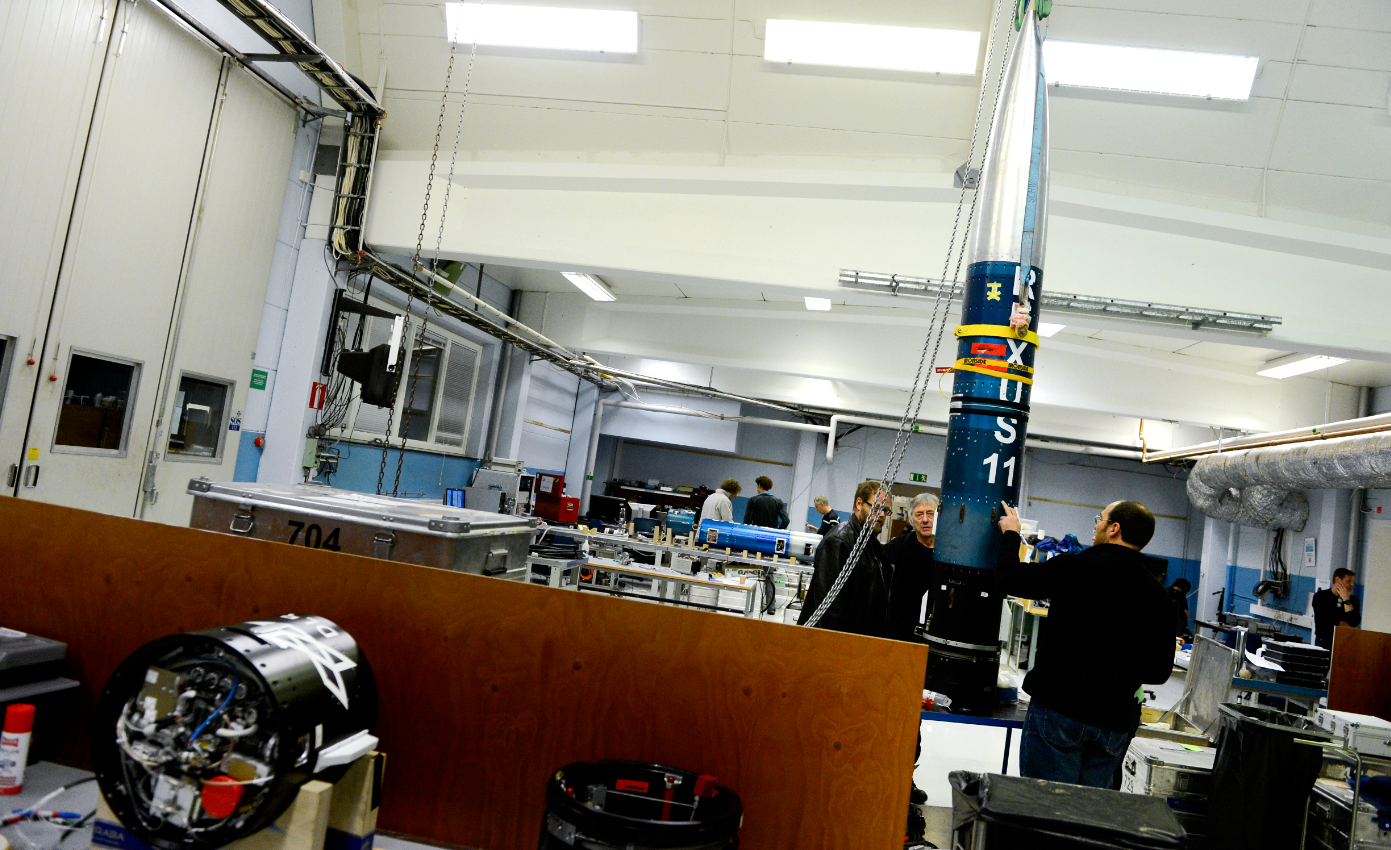 Sweden may soon have a new strategy for space, with proposals on how to get the most out of the money invested into space activities.
Sweden is active in space. Astronaut Christer Fugelsang was on the International Space Station twice, the country has had a number of its own satellites, and the Esrange base above the Arctic Circle is used as an international satellite control center, and conducts many sub-orbital research programs.
Establishing a roadmap
At Almedalen, Ingemar Skogö told us about the study he's carrying out for the government about developing a new Swedish strategy for space.
"There's a feeling in the industry that things are going in different directions, and no one has properly taken the lead," he says. "The government shares that opinion and commissioned our study, and now I'm presenting a proposal that I hope the government will adopt. It's about establishing a roadmap for how we want to work, and that in turn creates predictability and a faith in the future within the entire industry."
In recent decades space has become more and more a part of our daily lives. Today we use space technology for our weather reports, to make phone calls, and watch TV, as well as for navigation and satellite imaging.
Sweden invests between one and one and a half billion kronor a year in space activities, money that goes to research, industry, and international cooperation in space. And it was to get a complete picture over what is being done and make sure the money is used as well as possible that the previous government commissioned Ingemar Skogö's study, to draft a national space strategy. It's the first review of Swedish space activities in 25 years, and will be finished at the end of August.
Potential for improvement
The idea is also to get the companies and agencies working with space to contribute in their own ways to increase growth, which Ingemar Skogö says has a lot of potential for improvement.
"As far as developing materials and production methods are concerned, there is a lot of knowledge in the space industry that ought to be able to be used in other industries," Skogö says.
But he also says there are several other areas where Sweden can be better. One is better using all the information beamed down from satellites, another is more independent research that isn't as dependent on the European Space Agency. He also wants to see better cooperation between civilian and military space efforts.
But Skogö says the most important thing is to get better at seeing how space can simplify our daily lives.
"I want us to focus more on the advantages space has for society, to 'take down more space on Earth'", he says. There are so many benefits that aren't taken advantage of, and risk not being taken advantage of, and space concerns us all. We are dependent on space every day for weather forecasts, navigation, and many many other things," he says.
Related stories from around the North:
Canada: Canadian web documentary highlights Arctic science, Eye on the Arctic
Finland:  Northern lights could be visible from southern Finland this weekend, Yle News
Norway:  Norway's polar satellite centre, Deutsche Welle's Iceblogger
Sweden: Shrimp blast into space from Arctic Sweden, Radio Sweden
United States: Auroral research rocket blasts into space from Alaska range, Alaska Dispatch News