Canada's remote communities work to reduce diesel use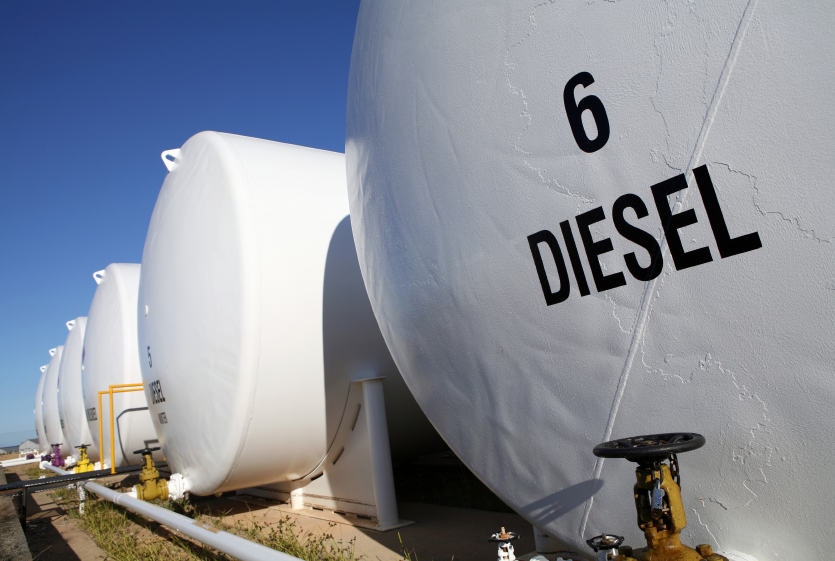 Two of Canada's northern territories, along with several of its provinces, are establishing a task force to reduce the use of diesel-generated electricity in their remote communities.
The task force will be chaired by Manitoba and will include officials and agencies from the Northwest Territories, Canada's northwestern Yukon territory, and the provinces of Ontario, Quebec and Newfoundland and Labrador.
"The work of this group is a unique opportunity for northerners to assist our remote communities with their energy consumption and strengthen their long-term resiliency and sustainability," said Scott Kent, Yukon's minister of energy, mines and resources in a news release on Tuesday.
Diesel: a two-edged sword
Diesel has long been the fuel of choice in most of Canada's remote northern communities, most of which are not connected to the North American power grid.
Compared to other energy sources in the North, diesel facilities are easier and more cost-effective to set up and easier to add to as demand increases.
But in the North and other remote Canadian communities, operating costs can be high. Fuel must also be transported great distances, often by ship or plane.  This, coupled with the price volatility of fuel , can make diesel an expensive option.
"With electricity prices of 55 cents per kilowatt hour in our remote communities, the Government of the Northwest Territories is committed to finding innovative solutions to meet the energy requirements of our communities in a sustainable and affordable manner," said David Ramsay, the Northwest Territories minister of Industry, Tourism and Investment.
Community concerns
Much of the diesel infrastructure in Canada's North is ageing and in need of updates.
When power goes down or repairs are needed, the long distances, coupled with often harsh weather conditions, can leave communities vulnerable. 
Environmental concerns are also prompting communities and officials to explore alternate energy options.
Pan-Arctic issue
Earlier this year, Canada's Standing Senate Committee on Energy, the Environment and Natural Resources issued a report sounding the alarm on the dire state of energy infrastructure in Canada's North. 
In it, it cited reliance on diesel as a key challenge in the North.  It also highlighted the possibilities investment in renewable energy could bring, both in terms of jobs, longterm cost and environment.
Next steps
The new task force said its next step was preparing a report looking a five main areas:
 grid connection and alternative energy solutions
information sharing about remote communities
efforts already underway to reduce diesel use
opportunities for community cooperation on pilot projects
risk mitigation suggestions and strategies
Manitoba will host the first task force meeting but the date has not yet been released.
Related stories from around the North:
Canada:  Energy challenges in Canada's North, Radio Canada International
Finland: One of world's largest geo-bio-energy facilities slated for Finland, Yle News
Greenland: Arctic oil and gas must stay in ground to restrict warming to 2°C says study, Blog by Mia Bennett
Iceland:  From Arctic Circle 2013-2014, a big drop in the price of oil, Blog by Mia Bennett
Norway: Japan wants wind power from Arctic Norway, Barents Observer
Russia: No alternative to Arctic oil says Russia environment minister, Barents Observer
Sweden: Wind power investments down in Sweden, Radio Sweden
United States: Alternative heating system shows promise for reducing fuel costs in Interior Alaska, Alaska Public Radio Network