Alternative heating system shows promise for reducing fuel costs in Interior Alaska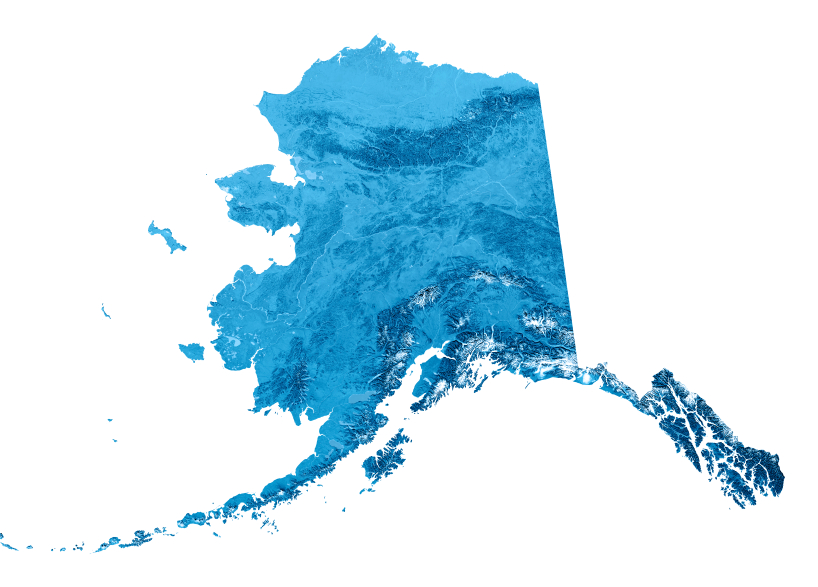 The soil is barely above freezing in Interior Alaska, but that hasn't stopped researchers at Fairbanks' Cold Climate Housing Research Center from successfully heating their building using a ground-source heat pump buried deep in the earth.
The use of such pumps — which include refrigerant-filled loops that transfer heat from the soil into the building — is on the rise. In much of Alaska, high energy costs are a perennial problem with no easy solution.
The center, which conducts research on energy-efficient building construction in Alaska, just finished its first full year of monitoring a ground-source heat pump installed in November 2013. The idea is to see whether such a system will work in extreme northern environments.
The answer appears to be yes, at least for the center. Its pump produced 3.6 units of energy for every unit of energy needed to run the system, a total savings of about 400 gallons of heating fuel for the building.
The savings are a plus, but for researchers at the center, it's more about seeing whether the system is durable.
Performance in sub-Arctic conditions
Research engineer Robbin Garber-Slaght said the center decided to take on the project to get a broader picture of how long the heat pumps will last in subarctic conditions. There has been lots of heat pump research — especially in the Lower 48, where such systems are more common — but no research in Alaska that has covered more than two years.
That will change with the research center's heat pump; researchers plan to collect data from it for 10 years.
Heating fuel in Fairbanks costs about $3 per gallon today but until this year had been steadily on the rise since 2008, topping out closer to $5 a gallon. Prices remain higher in other Alaska communities, especially those far from the state's limited road system.
That's led locals to try to come up with new ways to heat their homes and businesses. Andy Roe, owner of Alaska Geothermal LLC, has been installing the heat pumps in the Fairbanks area since 2008. While it's not a new science, Roe said, the efficiency of the systems in cold weather has improved in recent years, allowing for Alaska applications. He said there are about 60 in the Fairbanks area now. With word getting out about the systems' capabilities, Roe now builds about 12 a year, he said.
Roe said the initial costs of the system are steep — starting at about $24,000 and averaging about $31,000 — but that federal and state tax credits and incentives can reduce the upfront cost. The Cold Climate Housing Research Center pump cost $47,000 to install, according to Garber-Slaght.
Major savings
With Fairbanks' long, cold winters, it can mean major savings, even with the high startup cost.
"Heating houses is a large portion of people's budgets. So, if you cut that cost in half, you're talking about saving thousands of dollars a year," Roe said. "Those in the Lower 48 might only save hundreds of dollars."
Roe said the cost saving for Fairbanks systems is 30 percent to 70 percent, depending on the price of fuel. However, he noted, the heat pumps run on electricity, which has a more stable cost than that of heating fuel, which fluctuates based on global markets.
Roe, who installed the Cold Climate Housing Research Center system, is confident it will last far beyond the 10-year mark. He said the ground systems have a lifespan of 60 years and the above-ground components can last for about 25.
But he noted that in the seven years he's been installing the systems — all of which are monitored closely — he's never had a failure.
"You don't want to install these systems unless you're confident," he said.
Garber-Slaght said the research center system had a few bugs to work out to ensure all rooms were adequately heated, but he said he ultimately considers the system a success
"We had to settle it out," she said. "We're still learning our system."
Related stories from around the North:
Canada: #SavetheArctic… from Greenpeace, Blog by Heather Exner-Pirot
Finland:  Finland's largest solar power unit to be built in Oulu, Yle News
Germany:  Acid Arctic Ocean and Russell Brand?, Deutsche Welle's Iceblogger
Norway: Norway's hydropower will light up UK homes, Blog by Mia Bennett
Russia: Kremlin supports Lukoil's Arctic ambitions, Barents Observer
Sweden: Petrol-tax hike may have marginal impact on climate change, Radio Sweden
United States: Lego cuts ties with Shell after Greenpeace campaign, Eye on the Arctic