Finland to save Talvivaara mining operations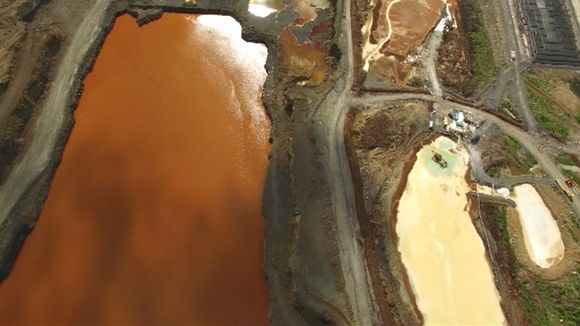 Mining operations at Talvivaara's Sotkamo quarry are expected to resume in September, following an announcement Friday that the government will purchase the mine from the parent company.
The Ministry of Employment and the Economy said that a new state-owned body Terrafame Mining Company, will assume responsibility for the mine in August.
Finland's Ministry of Employment and the Economy announced Friday that a new state-owned company, Terrafame Mining Company, will purchase the Sotkamo mining operation of the troubled Talvivaara Mining company.
Terrafame Mining is a subsidiary of Terrafame, another state company set up this year exclusively to oversee the Talvivaara venture, and capitalised to the tune of some 209 million euros by public funds.
The purchase agreement will see employees of the eastern Finland mining company transferred to the service of Terrafame Mining, according to release from the Ministry for Employment and the Economy.
Government owns roughly 15 percent of stock exchange-listed Talvivaara Mining Company via the state investment company Solidium.
Economy Minister Olli Rehn said that the purpose of the arrangement is to revive mining operations from the beginning of September, and to secure long-term private investment in the enterprise.
Rehn also said that the rapid start-up of mining operations was essential to prevent environmental damage in the area.
Supplementary budget funds for Talvivaara
Terrafame has sought to attract private investment for the ailing mining enterprise, but to no avail so far.  Negotiations with the British investment firm Audley Capital faltered, over the proposed buyer's inability to come up with the required funds.
At the time, government proposed sinking an additional 112 million euros in the Talvivaara project to help sweeten the pot, the deal fell through. Before heading off for their summer break, MPs agreed to add the 112 million euros to its supplementary budget to help reel in a possible new investors.
Both the parent and the mining company are involved in a massive restructuring effort aimed at writing off more than one billion euros in debt and finding new investors to re-float the venture.
In the case of the parent company Talvivaara Mining Company the proposed debt write-down was 97 percent of an outstanding 478 million euros; creditors were also being called on to forgive 99 percent of the 956 million euros owed by the subsidiary, Talvivaara Sotkamo.
Talvivaara bosses in court over environmental damage
Meanwhile principals of the loss-making company are being tried in a court in Kainuu, eastern Finland for a series of environmental crimes.
During the proceedings that began earlier this week, chief executive Pekka Perä admitted that the company had caused environmental damage as a result of a series of toxic leaks in the years leading up to 2013, but denied any crime had been committed.
The company is also the subject of a criminal investigation into alleged negligent disclosure practices, relating to a reported delay in reporting production problems to its shareholders.
Related stories from around the North:
Canada:  Canadian province of Quebec announces plan for northern development, Eye on the Arctic
Finland:  CEO's order led to Finland Talvivaara disaster, Yle News
Norway: Production uncertain beyond Q2 at iron-ore mine in Arctic Norway, Barents Observer
Sweden: Relocation of Arctic town underway in Sweden, Radio Sweden
United States:  Alaska – Judge temporarily halts EPA process on Pebble Mine, Alaska Dispatch