CEO's order led to Finland Talvivaara disaster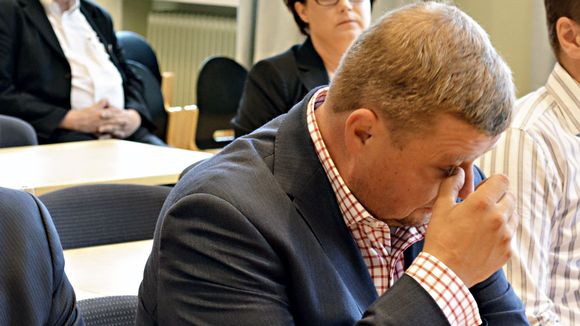 Prosecutors call for ten-month suspended sentence and fine of 13 million euros for four bosses in power during series of chemical leaks from Sotkamo mine in years leading up to 2013.
The CEO of the company responsible for one of the most serious environmental disasters in Finland's history has denied criminal responsibility on the first day of a court case in Kajaani, eastern Finland.
Prosecutors told the court that Pekka Perä, head of the Talvivaara mining company, had been at the helm during a string of poisonous leaks from the Sotkamo nickel mine over a period of nine years up to 2013.
Three more company directors are also charged alongside Perä with aggravated environmental damage, for their parts in what the state claims amounted to millions of euros' worth of damages.
Prosecutors are demanding that the four defendants and the company Talvivaara Sotkamo pay over 13 million euros in fines, and face suspended sentences of up to ten months.
Preventative measure
On the first day of a two-month case, the court heard how CEO Pekka Perä admitted under police questioning to having had the final say in the decision to direct dangerous liquids into the mine pit. He denied his actions amounted to criminal activity, claiming that the decision was "the best of the options available," and was made after taking all alternatives into close consideration.
Perä also denied that the liquids were directed into the mine in order to save costs. "This was a preventative measure," he insisted, "and safer than having an unmanaged leak".
Documents from the investigation also alleged that the highest decision-making body at Talvivaara was in fact an "informal group of managers" who did not take minutes of their meetings.
All four defendants deny the charges.
Exceptional case
This case is exceptional in Finland because relatively few serious environmental crimes are recorded. Around 50 cases reached the courts in the last year, while in neighbouring Sweden the amount is ten times higher.
The biggest case to date is from 2008, when two directors of waste disposal firm Lokapojat were imprisoned for four years, for dumping sewage water into the drainage system.
Related stories from around the North:
Canada:  "Dumpcano" costs mounting in Canada's eastern Arctic, Radio Canada International
Finland:  Police to probe Forssa waste disposal company, Yle News
Greenland: Study finds increase in litter on Arctic seafloor, Blog by Mia Bennett
Norway:  Norway is polluting Murmansk says Russian official, Barents Observer
Russia:  Sunken Soviet submarines threaten massive radioactive contamination, Barents Observer
Sweden:  Sweden imports more and more waste, Radio Sweden
United States: Cleanup completed on 6 Arctic legacy wells in Alaska, Alaska Dispatch