Will to defend nation, support for NATO membership slides among Finns: survey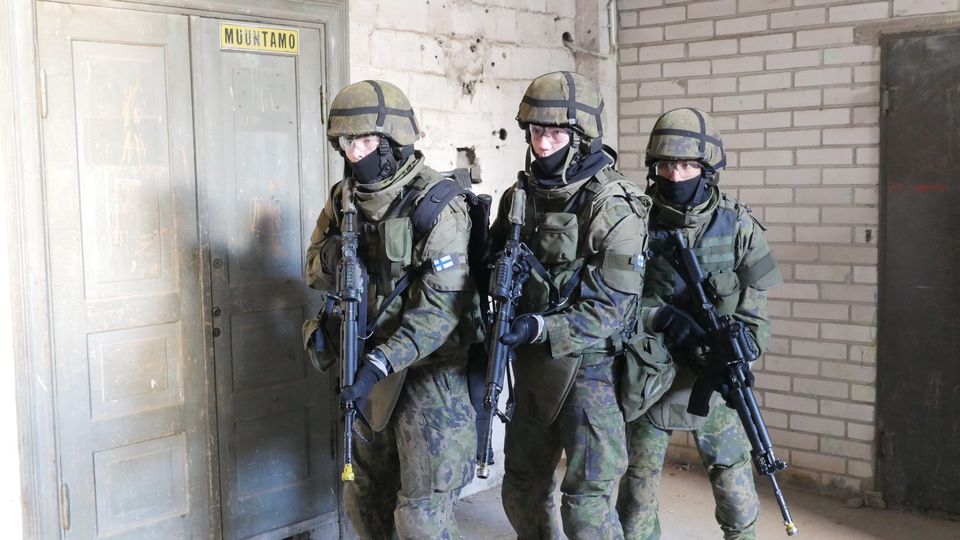 Finnish residents' will to defend the nation has fallen to a level last seen in 1989, according to results from a survey commissioned annually by Finland's Advisory Board for Defence Information.
The Defence Ministry group's survey asked over 1,000 people the question, "If Finland were attacked, should Finns, in your opinion, take up arms to defend themselves in all situations, even if the outcome seemed uncertain?"
Two-thirds of respondents answered in the affirmative, at a rate of 66 percent, a six percent decline on the previous year. This is the first time the rate has fallen under 70 percent since 1989.
The will to defend the country fell most significantly for respondents in the under-25 age group.
When asked, "Would you be ready to take part in national defence duties to the best of your abilities?" 89 percent of men and 80 per cent of women answered yes, only slightly down on the previous year.
Waning NATO approval
Released on Thursday, the survey suggests that support for joining NATO has also gone down for a fourth consecutive year. Just one in five respondents supported Finnish membership in the military alliance, while 59 percent opposed it. More than one fifth, 21 percent, answered that they had no opinion on the matter – 28 percent of women and 13 of men.
Last year, 22 percent of people surveyed supported NATO membership. In 2014, after Russia annexed Crimea, this number rose to 30 percent.
More respondents this year felt that participation in the European Union, the United Nations and the OSCE improved Finland's security situation. Nordic defence cooperation increased national security in the opinion of 81 percent of the respondents, with only one percent saying it decreased security, and 12 percent saying it had no effect.
Support for conscription
The current system of general conscription for men enjoys support from 74 percent of respondents in 2018, down seven percentage points from last year. Once again, the age group with the most dramatic slump in support is the younger generation – people aged 15 to 34.
Growing numbers, 13 percent in this latest survey, think it would be beneficial to transition to a more selective military service concept, where only a part of each age group receives military training. The clear majority still sees the current system – where men are generally required to serve as conscripts – as the best alternative, however. Only 17 percent of the survey respondents answered that they would support extending conscription to women, and 13 percent would make it voluntary for both genders. Support for switching to a system of professional armed forces is at nine percent.
Women's faith in defence policy slides
The survey suggests that women's faith in Finland's foreign, security and defence policy has fallen by eight percentage points in the last year, while men's confidence in the management of foreign policy has remained the same. The total answers suggest that the public's support for these policies stands at 75 percent.
The Advisory Board for Defence Information introduced a new question to this year's survey on weapons exports. Just under half of respondents felt that the export of defence materiel should continue in line with the current practices and regulations, with 59 percent of men and 38 percent of women taking this view. Close to a third (31 percent) would make the criteria for selling arms to other countries stricter.
Climate change tops concerns list
Since 2005, the board's survey has asked a sample of Finland's population about various factors causing concern. The Thursday report states that concern in almost all of the areas questioned had increased since 2017, with concerns about cyber threats, climate change and the proliferation of weapons of mass destruction all showing an increase of more than 10 percent.
At the same time, however, the survey found that just under half believe that "Finland and Finns will be living in a more insecure world over the next five years when compared to today." This number is down from 60 percent in 2017.
While 75 percent of the respondents were worried about climate change or global warming in 2017, this number had now climbed 14 percentage points to 89 percent in 2018, putting it first in the list of "factors causing much or some concern".
Second on the list was international terrorism at 88 percent, and third was the global refugee situation at 83 percent.
The Advisory Board for Defence Information commissioned the survey from the pollster Taloustutkimus, which interviewed 1,034 people in late September and early October. The margin of error for the survey's results is 3.2 percentage points in either direction.
Related links from around the North:
Canada: Canadian military to build multi-million dollar facility in Northern city, CBC News
Finland: Russia "would see enemies" if Finland joined NATO, president Niinistö tells German paper, Yle News
Norway: Trident Juncture: Nordic nations stress importance of regional defence, Moscow worries about stability, The Independent Barents Observer
Russia: Russian navy boosting armament on northwestern bases, satellite images show, The Independent Barents Observer
Sweden: Major deal between Sweden's Saab and U.S. Air Force a "sign of closer transatlantic ties", says defence expert, Radio Sweden
United States: U.S. fighter jets intercept Russian aircraft west of Alaska, Radio Canada International