Russia's 100th time to the North Pole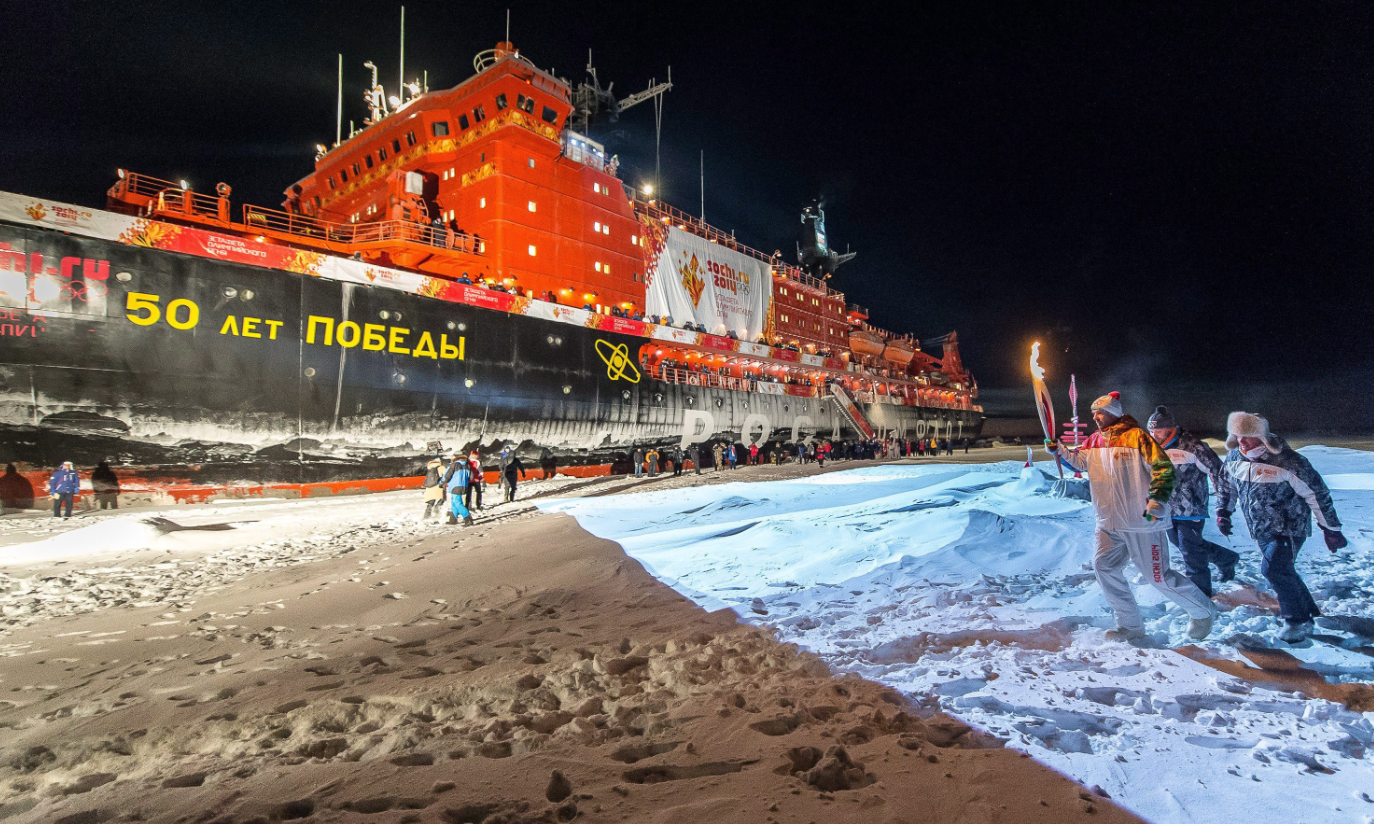 The nuclear-powered icebreaker "50 Years of Victory" recently completed Russia's 100th visit to the North Pole with a surface vessel.
"50 Years of Victory" reached the geographic North Pole on August 16, accomplishing the 100th trip to the top of the world made by a Russian surface vessel, Rosatomflot informs.
The icebreaker was on its seventh cruise this season, bringing 106 tourists from 16 different countries to the North Pole. Never before has a vessel made so many trips there in one summer.
99-hour trip from Murmansk
The trip from Murmansk to the geographic North Pole took 99 hours.
Of the 100 voyages Russian ships have made to the North Pole, 95 were made by nuclear-powered icebreakers. The scientific research vessel "Akademik Fedorov" has been to the North Pole four times, while the diesel-electric icebreaker "Kaptain Dranitsyn" has been there once.
The icebreaker "Yamal" holds the record of most trips to the North Pole with 48 times. "50 Years of Victory" has been there 33 times.
Although several of the nuclear icebreaker fleet's captains have been to the North Pole twenty times or more, the person who has been to the North Pole most times is Irina Mikhaylova, who has worked as waitress during at least 65 journeys to the top of the world.
Sweden #2 in North Pole trips
Vessels from other countries besides Russia have only visited the North Pole all together 18 times. The Swedes have been there eight times and the Germans four, while USA and Canada have been there three times each.
The first surface vessel to reach the pole was the Russian nuclear icebreaker "Arktika" – this event took place on August 17 1977.
The first submarine to reach the geographic North Pole was the "USS Nautilus", which became the first watercraft to reach the pole on August 3 1958, according to Wikipedia.
Related stories from around the North:
Canada:  Canada to collect more data for continental shelf claim, Eye on the Arctic
Denmark: Denmark claims North Pole, Barents Observer
Russia:  Russia ready to talk North Pole with Denmark, Barents Observer
Sweden:  Swedish ships mapped at bottom of sea, Radio Sweden
United States:  U.S. to collect Arctic data for modern navigational charts, Alaska Dispatch News