Details emerge about Obama's Arctic trip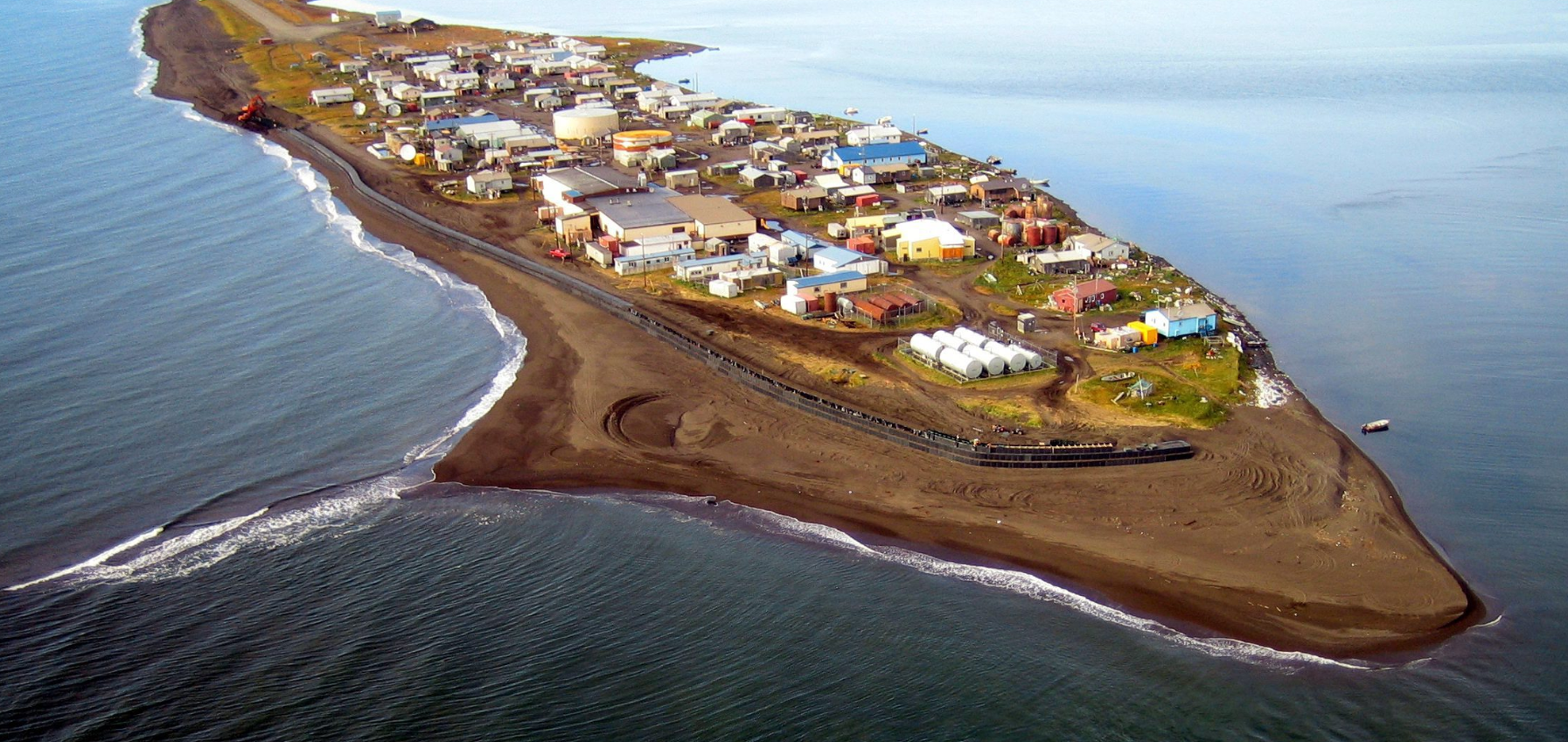 Public officials and residents alike, from Anchorage to the 400-person village of Kivalina on the northwest coast, are watching and waiting for more details about President Barack Obama's upcoming visit to Alaska.
But the details of Obama's trip — and what impact it will have on the general public — remain largely elusive.
In Anchorage, Mayor Ethan Berkowitz's administration is preparing for potential disruptions that could arrive with Obama when Air Force One touches down at Joint Base Elmendorf-Richardson Aug. 31 and spread through the city as he heads downtown to address a conference on the Arctic organized by the U.S. State Department.
A presiding state judge has already ordered a partial closure of two Anchorage courthouses, citing security and travel restrictions that will make it "impossible" for people to get to trials and hearings.
But what about the state Department of Motor Vehicles, within spitting distance of the Dena'ina Center, where the conference is being held? No answer yet. Several nearby businesses said they've not been contacted by the Secret Service.
GLACIER conference
In Kivalina and the nearby town of Kotzebue, residents are waiting anxiously for more news after visits from presidential teams. And while there have been White House inquiries about Seward and the Kenai Fjords, officials there said there's no word on whether Obama will go there.
The Secret Service keeps information "close to the vest," and for good reasons, said Berkowitz's spokesman, Myer Hutchinson. "They do not describe themselves as the Disclosure Service," he added.
So far, the only confirmed piece of Obama's schedule is his speech to the GLACIER conference Aug. 31, which the State Department describes as a "major event" with "foreign ministers and high-level leaders."
The State Department has not yet confirmed which foreign ministers will attend — or even Secretary of State John Kerry's plans for a trip to Anchorage. Kerry has led the Arctic Council since the U.S. took over the chairmanship earlier this year.
A White House official has also said Obama will become the first sitting U.S. president to travel to Alaska's Arctic. That means he'll have to travel north of Fairbanks, though his destination has not been publicly disclosed.
The changing environment
Climate change will be the focus of Obama's visit, he said in his video.
Alaska's changing environment and a gathering of high-level dignitaries gives Obama a unique backdrop to pitch environmental efforts he considers key to his presidential legacy, particularly in advance of international climate change negotiations in Paris in December.
White House advance teams visited Kotzebue and the Southwest Alaska town of Dillingham last month. On Wednesday, some officials and residents said it appeared the White House's focus had narrowed to Kotzebue and Kivalina.
Kivalina is perched on a barrier island where ocean erosion threatens the community with costly relocation.
A presidential advance team was in the village during the first week of August for a "walkabout" that included Northwest Arctic Borough Mayor Reggie Joule, said Colleen Swan, a Kivalina City Council member.
"They wanted a tour to see how things could work if he came," Swan said in a phone interview Wednesday, referring to Obama.
One of the officials' concerns, she said, was about the length of Kivalina's runway — though Obama himself would be expected to arrive in a helicopter.
The visit lasted less than an hour, Swan added, and residents don't know what the White House's final decision is.
"I think he needs to see Kivalina," she said. "He's heard enough about it — everyone has."
Transportation concerns
In Kotzebue, an office manager for Northern Air Cargo, Robert Fairbanks, said he's been corresponding with CIA and Secret Service officials about a presidential visit to Kotzebue and Kivalina. He said his company had been hired to service a plane and to provide a vehicle to serve as a "press wagon."
It was unlikely the plane would be Air Force One because a 747 "would never be able to land here," he added.
"They just keep telling us, 'an aircraft,'" Fairbanks said.
Joule said the Northwest Arctic Borough hasn't received any official word from the White House.
"We're very excited that we're being considered, and we're preparing in a way that if an announcement comes, we'll be prepared," he said. "Until there's an official announcement, we're just standing ready, because plans change."
Road closures in Anchorage
In Anchorage, meanwhile, Hutchinson said Berkowitz's administration had been informed about a "general perimeter" that will be affected by Obama's visit and the State Department conference.
But the borders of the perimeter aren't clear beyond the fact it will be downtown, he added.
Many Anchorage hotels are booked solid for Aug. 31, including the Captain Cook, the Marriott, Embassy Suites, Hampton Inn, Homewood Suites, the Anchorage Grand Hotel and Duke's 8th Avenue Hotel, across from the Dena'ina Center.
The Nesbett and Boney courthouses downtown will be closed to trials and hearings on Aug. 31 through 1:30 p.m. Sept. 2, with the exception of certain emergency proceedings.
Road closures are expected, though it's uncertain where and when they'll be. City Hall, which is directly across the street from the Dena'ina Center, could also be affected. So could bus service.
"But we don't know what that is going to look like right now, because we don't know exactly what's going to be happening," Hutchinson said, adding the Berkowitz administration plans to release information once the Secret Service and other officials provide it. "We anticipate we're going to have to be flexible and responsive to some challenges that are going to occur for the normal movement of a head of state — 'normal' for him."
Others that could be affected include the 1,200 state employees who work in the Atwood Building, which is also across the street from the Dena'ina Center.
Some disruptions
The State Department is planning to close intersections around the Denai'na Center, said Sheldon Fisher, the commissioner of Alaska's department of administration, which manages state real estate. The state's parking garage nearby, meanwhile, will stay open, he added, and there aren't any plans right now to keep employees at home.
State Department officials, Fisher said, "continue to assure us that everything will be okay and that there will be minimal impact" — though he added he's waiting to find out whether the Secret Service will require extra security measures.
Others nearby said they weren't planning on disruptions. The Alaska Center for the Performing Arts, two blocks from the Dena'ina Center, still plans its hourly screenings of its digital northern lights display, "Aurora," said Cindy Hamilton, who handles the center's bookings.
"No one has informed us that we have to shut down or anything," she said. "Right now we plan on running business as normal."
So does McGinley's Pub, which is a stone's throw from the Dena'ina Center across West Seventh Avenue.
"We've heard nothing," said Dan Sullivan, the former Anchorage mayor who's also a founding partner of the pub.
In a reference to the Secret Service's string of recent scandals, Sullivan joked that the pub would prepare a banner welcoming agents to town. It would read, he said: "Hey, Secret Service — your secrets are safe at McGinley's."
– By Nathaniel Herz, Alex DeMarban, Erica Martinson, Alaska Dispatch News
Related stories from around the North:
Asia:  Asia ahead on preparing for polar climate change, says U.S. Arctic rep, Eye on the Arctic
Canada: Grim outlook for Arctic wildlife in oil spill, Alaska Dispatch News
China: China's silk road plans could challenge Northern Sea Route, Blog by Mia Bennett
Denmark:  The return of the Arctic Five, Blog by Heather Exner-Pirot
Finland: US seeks Finnish support for Arctic goals, Yle News
Greenland: Field notes from Greenland – From the glacier to the sea, Blog by Mia Bennett
Norway:  UN Secretary-General to visit Norwegian Arctic, Eye on the Arctic
Russia:  Arctic methane: time bomb or "boogeyman"?, Analysis from Deutsche Welle's Iceblogger
Sweden: Swedish waters rising faster than global average, Radio Sweden
Norway:  China eyes Arctic Norway infrastructure projects, Barents Observer
United States:  Clinton tweets opposition to Arctic drilling, Alaska Dispatch News