Russia, China cooperate on railroad to Arctic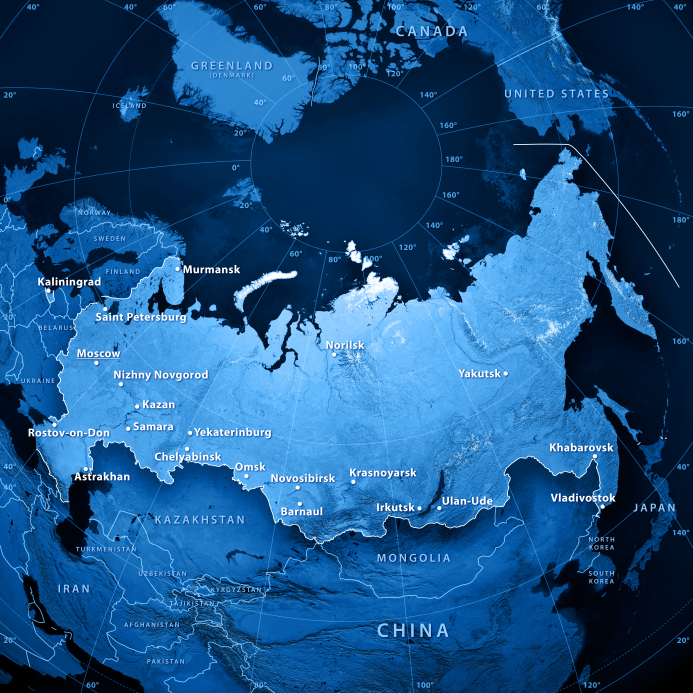 The Chinese manufacturing company Poly Technologies will take part in construction of a railroad from the White Sea to the Urals through Komi.
General Director of Poly Technologies, Van Lin and General Director of the Interregional Company Belkomur, Yury Demochkin signed an agreement on joint realization of the Belkomur project in Beijing during President Vladimir Putin's recent visit to China, the Arkhangelsk regional goverment's website reads.
Main contractor
According to the agreement, the Chinese company will become the main contractor in the project. Poly Technologies will participate in financing, projecting and construction of 712 kilometers of new railroad and modernization of 449 kilometers of railroad that already exists.
When built, the 1161 kilometers long railway will link the mining and industrial areas in the South-Urals to the port of Arkhangelsk via Syktyvkar in the Komi Republic.
Poly Technologies has also expressed interest in participating in construction of a new deep-water harbor in Arkhangelsk. The harbor will have an annual capacity of up to 45 million tons and will be able to serve vessels with a deadweight of up to 100.000 tons,Port News writes.
Related stories from around the North:
Asia: China's silk road plans could challenge Northern Sea Route, Blog by Mia Bennett
Canada: Supply barge adrift in the Arctic for months, Radio Canada International
Norway:  A railroad of dreams and nightmares across Arctic Norway, Blog by Mia Bennett
Russia: Murmansk, Russia: Transport hub trouble, again, Barents Observer
United States:  Time to ramp up Arctic infrastructure in the U.S., Analysis: Sourabh Gupta & Dr. Ashok K. Roy