Fast test for toxic fungi in Sweden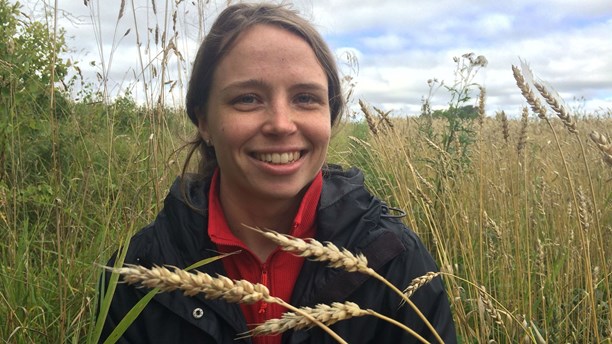 It's the mushroom season here in Sweden, with lots of people searching the forests for edible delights.
But not every fungus is tasty or benign.
Some are poisonous. Others are completely different, such as molds like the fusarium. Of the 1000 known species of this plant, some can attack and destroy important grain crops around the world. But now researchers at the Swedish University of Agricultural Sciences in Uppsala have found a method to detect every kind of fusarium fungus.
Ida Karlsson developed the test as her Ph.d thesis Project:
"We tested this method on wheat kernels and soil samples, and found around 50 different species or types of fusarium fungi," she tells Swedish Radio's Science Department.
Toxic molds
Fusarium infects the ears of wheat, breaks down the grain, and reduces crops. It also produces toxic molds that can be dangerous for both humans and animals. In recent years high levels of such toxic molds have been found in Swedish grain, which then has had to be burned.
Ida Karlsson has found a way to detect all the different species of the fungus at the same time. The method is based on recent developments in DNA technology that make it possible to simply and inexpensively analyze a large number of DNA sequences:
"That makes it much easier to look at all of the Fusarium species at once," Ida Karlsson says. "Instead of taking it one species at a time. It's faster than having to grown samples of each species in the lab."
She says using this method they hope to get a more comprehensive picture of what species they are looking at.
Related stories from around the North:
Canada:  Arctic plants to be studied in Nunavut, Alaska Dispatch News
Finland: Five invasive species threatening Finland's nature, Yle News
Greenland:  Research ship returning from Greenland echoes worries about ocean plastics, Radio Sweden
Sweden:  Invasive plant threatens Sweden, Radio Sweden
United States:  Foraging for Alaska's wild plants, Alaska Dispatch