Ice, shipping and the Northwest Passage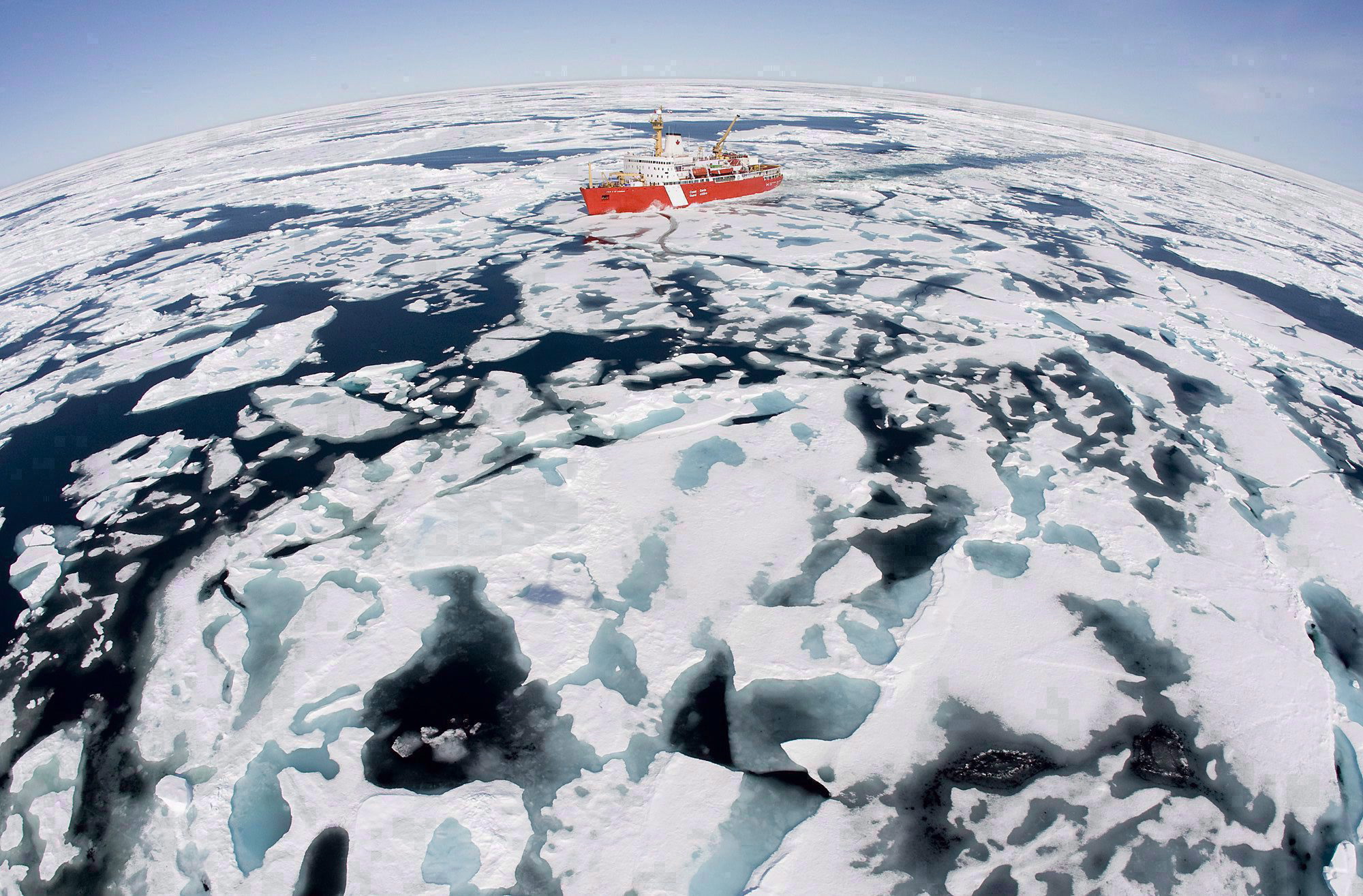 New findings from on-site research have found that ice in the Northwest passage can still be too thick and ice conditions far too unreliable in summer for it to become a regular shipping route.
Christian Haas (PhD) is Canada Research Chair in Arctic Sea-ice Geophysics and a professor in the Department of Earth and Space Science and Engineering at York University in Toronto.
Feature Interview
Radio Canada International's Marc Montgomery speaks with Christian Haas about his research, its implications and the people who are getting it wrong.
Listen here.
For several years now, Professor Haas and his team have been studying the volume of Arctic ice.
He notes that much is made of the ice extent or coverage, but that the actual volume of ice is as important, if not more so.
"While everyone only looks at ice extent or area, because it is so easy to do with satellites, we study ice thickness, which is important to assess overall changes of ice volume, and helps to understand why and where the ice is most vulnerable to summer melt," he says.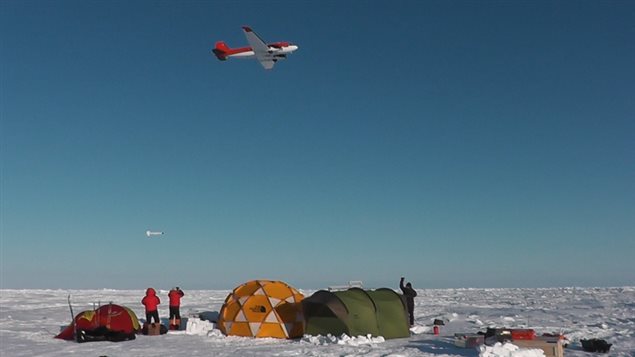 He also points out that most ice research has taken place in the extreme high Arctic. In this latest effort, he and the team were studying ice in the fabled Northwest Passage.
This is because as climate change melts more of the ice in the Arctic, the NWP is being viewed as a likely potential shipping route.
Shorter shipping route, time and cost savings
The Northwest Passage, consists of a variety of gulfs, channels, bays, and straits through the islands of the Arctic Archipeligo, It is a much shorter route for moving goods between the Pacific and Atlantic regions than the Panama and Suez Canals, and as such is coveted by shippers as a way to save vast amounts in both time and money to transport goods.
The Haas-led research is the first large-scale assessment of ice thickness through the NWP.
The research paper, "Ice Thickness in the Northwest Passage," was published in the journal Geophysical Research Letters.
Professor Haas and the research team, including Stephen Howell of Environment Canada, measured first-year and multiyear ice thickness through the passage which threads through the Canadian Arctic Archipelago.
He says satellites can measure ice extent, but are unreliable when it comes to thickness. Ice volume is a combination of extent and thickness. The team surveyed the NWP in the spring of 2011 and again in 2015.
Still too thick, too unpredictable, potentially dangerous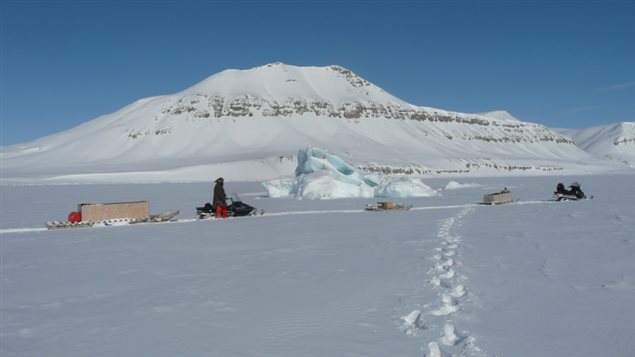 In spite of the known fact that the "ice free" season is increasing through the passage, they found that ice in the passage is just under 2 metres thick in most regions,with many areas 2-3m thick, while multi-year ice drifting down into the passage in summer from the high Arctic could be twice as thick. This, he says, was surprising as the typical thinking was that the ice would melt fairly quickly as it descended into the NWP and become much thinner, posing far less of a hazard to shipping.
Although much of the passage is technically ice-free, he says the floating thick ice blocks and pans pushed by wind and current pose a high risk to shipping.
He says that as further warming/climate change continues, melting could cause more multiyear ice from the Arctic Ocean to drift into the passage, making it less, not more passable.
Therefore he says, the NWP cannot yet and should not for some years to come be considered a safe and reliable shipping route across the north.
Info misinterpreted, deliberate?
He also expresses concern that although his studies have clearly shown significant and continuing ice loss in the Arctic due to warming, his recent findings on ice and shipping in the passage have already been misconstrued by those who seek to disclaim global warming and climate change.
In fact he says this has already happened, but he adds that scientists and other experts all are clear that there is climate change and Arctic wide the ice is shrinking although the rates vary in different regions.
Related stories from around the North:
Asia: Asia ahead on preparing for polar climate change, says U.S. Arctic rep, Eye on the Arctic
China: Chinese company mulls more Arctic shipping, Barents Observer
Canada:  Canada to collect more data for continental shelf claim, Eye on the Arctic
China: China's silk road plans could challenge Northern Sea Route, Blog by Mia Bennett
Iceland: Calls for action at Arctic shipping conference, Alaska Dispatch News
Russia:  New law would allow only Russian-flagged ships in Russian Arctic, Barents Observer
Sweden: Swedish icebreakers gear up for Arctic role, Radio Sweden
United States:  Arctic no shipping rival to Suez: expert, Alaska Public Radio Network