Controversy over street lighting in Finnish town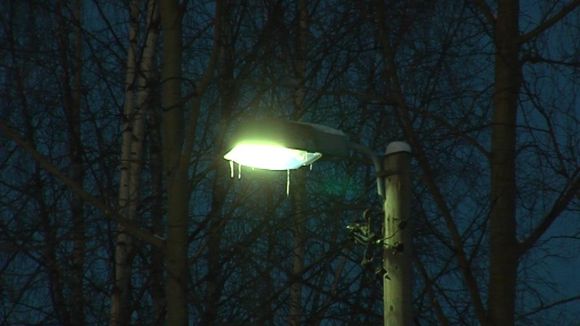 Municipalities in Finland have been turning off street lights at night in order to save money.
In the town of Karkkila, fear that people will stumble in the dark and need hospital care has resulted in a decision to turn the street lights back on – at least temporarily.
About 60 kilometres from Helsinki in the small town of Karkkila, city councillors and other decision-makers have gone back and forth on the issue of street lighting at night.
Street lights and safety
A year ago September, the Left Alliance's Youth Group, who was fed up with walking in the dark, put forward a motion to keep the street lights on at night.
Their motion was based on the idea that the cost (and pain) of people stumbling in the dark and needing hospital care would be expensive, and potentially more costly than the measured savings of turning street lights off at night.
According to Karkkila's technical director Ahti Huhtaniska, this could be done. Yet the city board and the municipality disagreed. However, the town council decided to overturn restrictions regarding turning on the street lights at night. And now street lighting is on at night again — at least temporarily.
Further light restrictions proposed
Now Huhtaniska is proposing restrictions on the lights in the middle of the night and turning them off in the summer for cost savings. The sum that will be saved: 30,000 euros a year.
Many municipalities are looking to technology to help bring down the cost of street lighting at night. In the future, it's hoped that using timers and LED-technology will bring down costs.
Related stories from around the North:
Canada:  Arctic Energy Summit: What can polar regions learn from each other?, Eye on the Arctic
Finland:  Earth Hour doesn't move the needle on Finland's electricity grid, Yle News
Sweden:  Bus drivers slam light therapy for commuters in Sweden's North, Radio Sweden
United States:  Alaska inventor turns wood stove heat into electricity, Alaska Dispatch News