New police unit to fight violent crime in west Alaska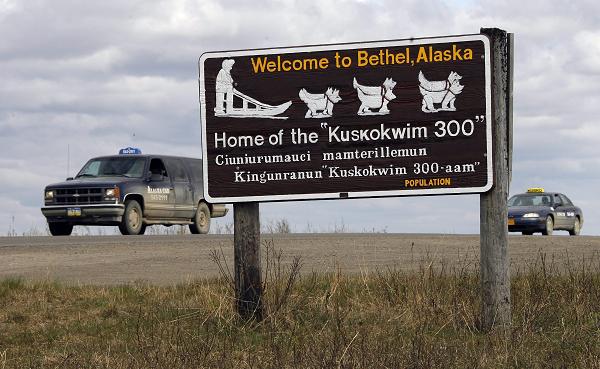 BETHEL – Alaska State Troopers are creating a new unit, effective Tuesday, to focus on violent crime in the Yukon-Kuskokwim Delta — an area of Alaska with among the country's highest rates of reported violence including assaults and sex crimes.
A sergeant and two patrol officers in the Bethel post are being pulled off regular duty to form the violent offenders unit, which will be unique to Bethel, Alaska State Troopers said Monday.
The unit "will provide dedicated intensive and focused investigations into violent crimes, to include murder, robbery, sexual assault, sexual abuse of a minor, and felony assault," troopers said in a written statement.
Focus on complicated cases
The troopers in the new unit will be able to focus "on these more complicated cases without mixing them in with all the other cases patrol troopers in Bethel and neighboring posts tend to handle," trooper spokeswoman Megan Peters said in an email Monday.
The two census areas in the region are home to about 26,000 residents spread among some 50 villages and hub communities.
About 24 percent of the sex crimes investigated by troopers were handled by the Bethel post, troopers said. That's a disproportionate number, given that the region is home to less than 5 percent of the statewide population.
Many trooper cases in the region involve misdemeanor assault or alcohol offenses or both. But some are more serious.
A 20-year-old in Chevak, Samuel Atchak, was charged in July with murder and sexual assault in the death of 19-year-old Roxanne Smart. A young Pilot Station woman in October was arrested on a felony assault charge after being accused of stabbing her boyfriend multiple times. Troopers in November arrested a Hooper Bay man on charges of sexual assault and burglary.
Working with community police
Patrol troopers, who often travel by snowmachine, boat or plane to remote villages, will be able to better work on community policing and oversight of villages with the creation of the new unit, said Trooper Capt. Barry Wilson, commander of the Western Alaska C Detachment which includes the Yukon-Kuskokwim Delta as well as posts in and around Nome, Dillingham and Kodiak.
Troopers also oversee village public safety officers hired by regional Alaska Native nonprofit organizations.
"While it is not possible to remove all significant crime investigation from the other patrol troopers, a percentage can be taken on to increase the productivity of the investigations across the region," Wilson said in a written statement. Efforts to reach him Monday were unsuccessful.
The troopers in the new unit come from the existing Bethel force, which numbers 12 positions counting a lieutenant, three sergeants and eight patrol troopers.
They will work with troopers in the region's five posts, in Bethel, Aniak, St. Mary's, Emmonak and Hooper Bay.
The Alaska Bureau of Investigation, which often handles major crime investigations, may assist the new team, just as it does for other trooper investigations, troopers said. The new unit's duties will often include interviewing victims as part of the Bethel multidisciplinary and sexual assault response teams, troopers said.