Finnish economy in a rut, 1.2% growth in 2016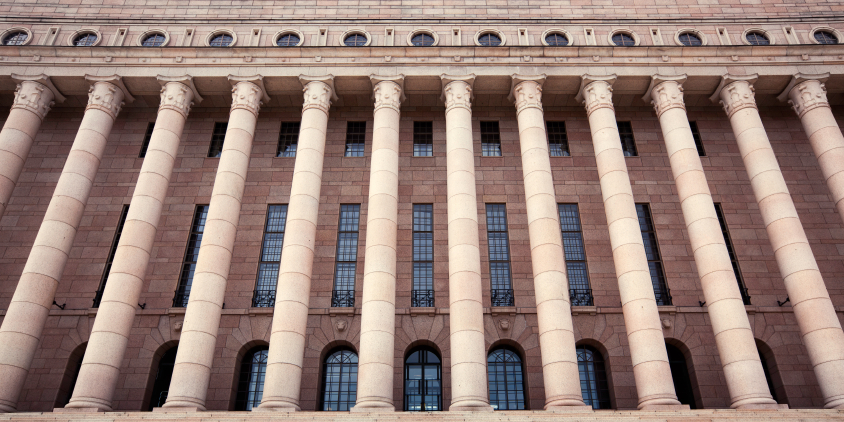 The Finance Ministry is predicting close to zero economic growth for 2015, but is pegging output at 1.2 percent for 2016. In a fresh economic forecast issued Friday, the Ministry said that the Finnish economy has contracted steadily between 2012 and 2014.
The ministry's winter economic forecast maintained the weak outlook for economic growth in 2015 at 0.2 percent and nudged down the prediction for 2016 – from 1.4 to 1.2 percent. The outlook for 2017 was also pegged at 1.2 percent.
"The big economic picture hasn't changed since the autumn," said Mika Kuismanen, senior financial adviser at the ministry's Forecasting Unit.
Officials are expecting economic activity to be driven mostly by domestic demand rather than foreign trade.
The ministry foresees relatively strong private consumption, while a few major investment projects will drive investment in machinery and equipment. Net exports will continue to lag, mostly due to rapidly increasing imports spurred by recovering domestic demand.
Kuismanen said that the growth outlook is stable, although it rests in the strength of investments. He added that real earnings had shown favourable development and would feed private consumption. However household debt will continue to rise while savings decline, the ministry said.
Unemployment to begin falling in 2017
The ministry said that unemployment in 2016 would reach 9.4 percent. It noted that although the number of job vacancies had increased, the ranks of the long-term unemployed had grown at the same time. The unemployment rate is expected to begin a slight decline by 2017.
The ministry pitched inflation next year at just under one percent, picking up slightly from this year's deflationary pressures, which have seen prices fall.
The government's debt-to-GDP ratio is also set to rise to 66.6 percent in 2017, up from an estimated 64.9 percent in 2016.
The ministry said that government would turn in a budget deficit and that its debt burden would narrowly fulfil the criteria of the EU's Stability and Growth Pact, which aims to keep member states' economies on a stable footing by curbing budget deficits and excessive public debt.
Related stories from around the North:
Finland:  Climate deal could boost Finland's cleantech industry, Yle News
Iceland:  Rejected by Iceland, billionaire sets sights on Arctic Finland for tourism project, Yle News
Norway: Peace and stability crucial for Arctic economy, Barents Observer
Russia:  Finnish firms relying on Russian business face bankruptcy threat, Yle News
United States: What Shell's decision means for Alaska economy, Alaska Dispatch News