What Shell's decision means for Alaska economy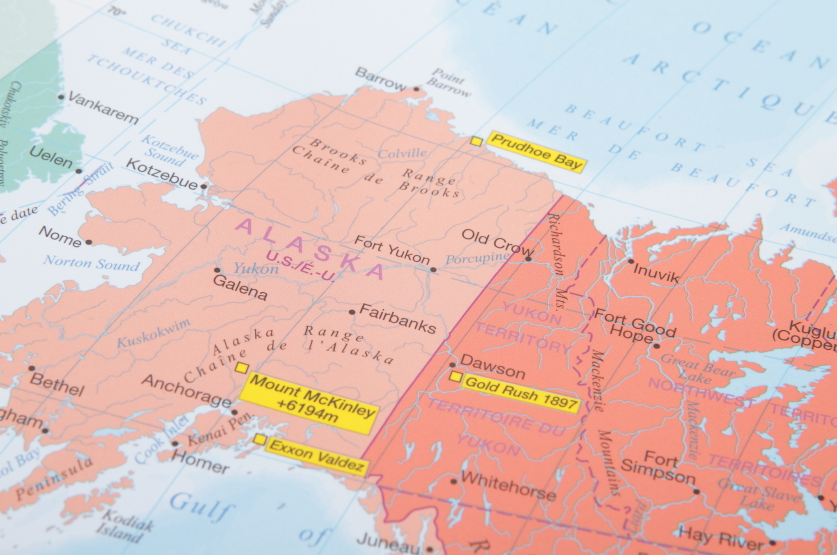 Views on the impact of a Shell pullout from the already fragile Alaska economy ranged from dire to cautious Monday, with economic observers citing near-term job losses and long-term prospects for Arctic development.
But there is a bright spot: Sunday's announcement that the company is putting on the brakes in the U.S. Arctic Ocean comes at a time of record-high employment in the Alaska oil patch and estimated 4.5 percent unemployment in the state's largest city, providing a buffer against the fallout of lost work associated with Shell's project.
"It's not like a death blow by any stretch of the imagination," said Bill Popp, president of Anchorage Economic Development Corp. "But it is a hit."
'Going to hurt'
Shell supports several hundred high-paying jobs in Anchorage and across the state that in turn support stores, restaurants and other businesses as workers' incomes bounce around the economy. Shell's decision comes amid growing fear of a recession and the state facing multibillion-dollar deficits sparked by low oil prices.
"It is going to hurt," Popp said.
After the announcement late Sunday to employees, Shell held a town-hall meeting this morning. It's not known when the staff will be trimmed. Spokesperson Megan Baldino said the focus now is on completing the summer season safely.
"This is a hugely disappointing day," said Baldino. "We had hoped to write the next chapter of Alaska's oil and gas history, and that won't happen. At least not now, not with Shell."
Impact on jobs
Shell officials said the company has spent $1.4 billion this summer. In Anchorage alone, the company employs about 400, including an estimated 250 Shell employees and another 150 contracted office workers.
That compares to total employment in Anchorage of 162,600 jobs in August, a preliminary figure that includes city residents and commuters, according to AEDC.
Meantime, "Shell has up to 3,000 contractors working in the field at any given time," Baldino said. "That number fluctuates depending on where we are in the season."
Statewide in Alaska, Shell reported in-state expenses of $132 million in 2012, the last time it drilled in the U.S. Arctic Ocean. A total of 140 companies and 767 Alaskans worked on the project then.
That year, Shell conducted preparatory drilling on two wells before the wreck of the Kulluk drill rig forced the company to delay exploration drilling for three years.
Gov. Bill Walker said Alaska's long-term forecast did not factor revenue from Shell into its budget.
"But it's a big loss in terms of the potential for jobs," he said. "Any company leaving Alaska is disappointing."
No timeline
Shell's announcement did not give a timeline on how long it would abandon the project, saying only that it would halt Arctic offshore exploration for the "foreseeable future."
Walker, who reached out to White House staff and Interior Secretary Sally Jewell on Monday to set up meetings, said he would work with the administration to see that Shell's leases are extended.
"I would not hang my hat on it necessarily, but it's a glimmer of hope that they have not yet relinquished their leases," he said.
Alaska leaders have viewed a large Shell oil discovery as extremely likely, factoring it into plans to support everything from the oil tax rewrite to the size of a gas pipeline.
U.S. Sen. Lisa Murkowski had submitted legislation requiring that federal revenues received in the project would be shared with the state, a deal that could have been worth hundreds of millions annually for the Alaska treasury if the bill had passed and oil was produced.
The prospect of a new oil pipeline cutting hundreds of miles across the state also meant hope for another job boom and the possibility of refilling the trans-Alaska pipeline that now moves one-fourth the oil it did in the late 1980s.
Effect on Native corporations
Arctic Slope Regional Corp., representing Alaska Natives from the North Slope, had also signed a contract with Shell and other Native corporations that made it a partner in the offshore development with the promise of huge rewards.
The reaction from that company was strong.
"This is a major blow for Alaska, and leaves into question the viability of our state's economy," Rex Rock Sr., president of ASRC, said in a statement.
"Closer to home on the North Slope, we are looking for solutions on how we continue to sustain our local economies to support our communities," he added. "Absent any responsible resource development onshore and offshore, we are facing a fiscal crisis beyond measure."
But the impact of Shell's departure may be muted by the state's economy. Neal Fried, a state labor economist, said oil and gas employment reached a record level across Alaska in the first quarter of the year, with 15,000 jobs in March.
"I think it's relatively small on the total scale," Fried said of Shell's pullout. "It's extremely seasonal work, it happens in a relatively short period of time and a lot of it happens somewhere else."
He said the economic impact could be deeply felt in places such as Barrow, the nation's northernmost city, where Shell had recently built a camp to house dozens of workers on their way to the drilling grounds in the Chukchi Sea.
Local economies
Barrow Rep. Benjamin Nageak called the news "heartbreaking."
"We stood on the cusp of another economic boom that could have propelled our young people and their children to better futures," said Nageak, co-chair of the House Resources Committee. "Instead, due to the strangulation of Shell's proposal by our draconian and poisoned federal government, one well coming up dry is all it took for the company to say it's not worth it anymore in the Alaska Arctic."
The local economy in Unalaska in the Aleutian Islands, where Shell's fleet had staged ships this summer before heading to the Arctic, received a large boost in business as workers rented trucks, booked hotel rooms and spent money at stores, said Mayor Shirley Marquardt.
But the economy in that city, the nation's biggest fishing port in terms of pounds landed, remains busy, in part with cargo ships increasingly exploring the region as they consider shipping in the Arctic in the future, she said.
"We'll go down from high boil to our usual medium boil," she said of that city's economy, adding that the Arctic will remain a busy place.
Gunnar Knapp, head of the Institute of Social and Economic Research, said it's possible that ambitions for an opening Arctic may be scaled back, however, now that a major impetus for that theme is halting work.
"I'm speculating, but perhaps that will seem somewhat diminished," he said.
Related stories from around the North:
Canada:  Greenpeace responds to report Canada is ill-prepared for Arctic oil, Radio Canada International
Finland:  Finland's last nuclear project?, Yle News
Norway: Russian sanctions hit Norway hard, Barents Observer
Russia:  First step towards Arctic shelf for Lukoil, Barents Observer
United States:  Why Shell stopped drilling in Arctic Alaska, Alaska Dispatch News