Finland to revamp recycling system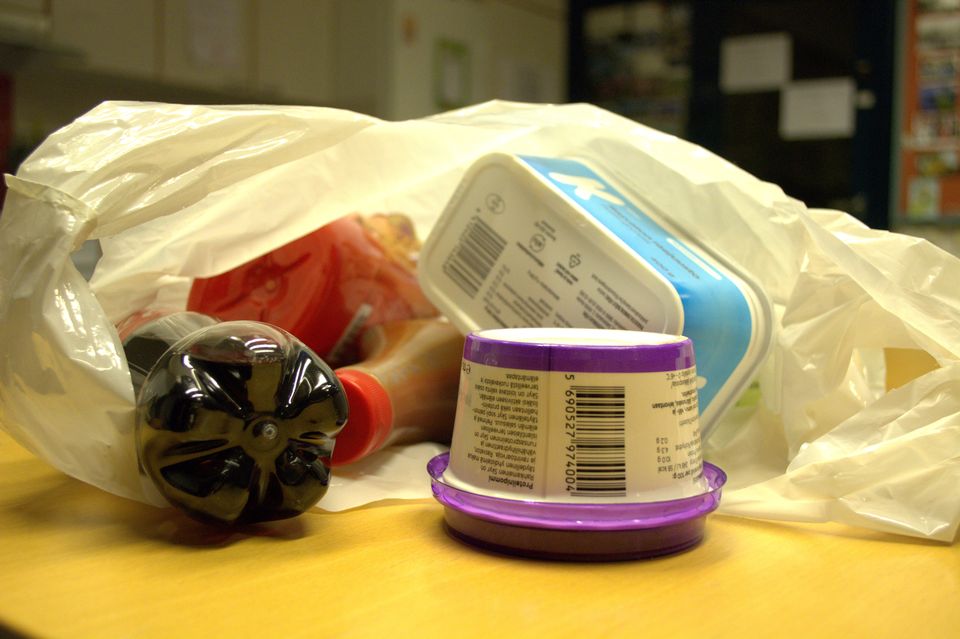 One plastics recycling guarantor estimates that the average Finn accumulates 15 kilograms of plastic trash every year.
Until now plastics have had to be dumped along with combustible waste, or unloaded at landfills, but that is all about to change thanks to a wide-scale revamp of Finland's recycling system.
Finnish garbage cans fill up with a lot of plastic trash in the form of lunch meat packages, margarine tubs, yoghurt containers and bottles of ketchup and shampoo.
Previously such packaging was classed as energy recovery waste to be burned or sent to landfills. But no more: a large-scale, multi-organisational reform in recycling will soon give Finns the chance to recycle their plastics separately for reuse.
"This is about a change in thinking about how our planet will do in the long run," says CEO Vesa Soini of Finnish Plastics Recycling Ltd (FPR). "It's clear that we cannot continue to manage our waste this unsustainably. And this is something everyone can get in on."
Recycling spots set up in spring
The plan is to establish 500 recycling points in connection with grocery stores around the country. This spring six plastic return points will be established in Southern Savo: two each in Mikkeli, Savonlinna and Pieksämäki.
Earlier plans called for plastic recycling points to be operational in the beginning of 2016, but the organisation responsible for setting up the locations has not yet received the necessary number of recycling receptacles needed to launch the operation.
"The plastic recycling programme will begin in Southern Finland," says Pia Vilenius of eco packaging company Rinki, whose job it is to set up the system. "The network will be ready by the end of July – probably earlier, but that's the deadline."
All in all Rinki is to open 1,850 eco hotspots where citizens can recycle glass, cardboard and metal. Five hundred of those will include plastic recycling.
A new ordnance now holds plastic manufacturers responsible for the recycling of plastic waste. In practice it is Finnish Plastic Recycling Ltd (Suomen Uusiomuovi Oy) that handles the salvaging of plastics; companies can join up and have their waste dealt with that way.
"People really into recycling plastic"
Initial plastic recycling test runs in Kuopio and Tampere have yielded positive results: Finns appear eager to recycle their plastic receptacles.
"People are really into the idea. The biggest bonus is that this way we conserve oil because we don't need to manufacture virgin plastic," says Vilenius.
The FPR's Vesa Soini says that, on average, each Finn produces some 15 kilograms of plastic waste every year. He points out that Sweden has had a plastic recycling system for two decades, and that Swedes manage to recycle some 4-5 kg of packaging plastic per person. No hard figures are yet in on how much Finns are likely to recycle.
"My personal guess would be about 2 kilograms per consumer," Soini says. "The goal is to salvage 80 percent of all household plastics, which have to meet quality standards for the recycling process to be worthwhile."
The Europe-wide ambition is to recycle as large a proportion of household waste as possible. Soini says that of the grand total of Finland's community waste about 35 percent is effectively recycled. That figure will have to be doubled in the next decade for EU goals to be achieved.
"And that means a significant attitude change for everyone."
Related stories from around the North:
Canada:  Plastic microbeads- a toxic substance in waterways-from the Great Lakes to the Arctic, Radio Canada International
Finland: Fishermen receive environmental award for competition boycott in North Finland, Yle News
Greenland: Study finds increase in litter on Arctic seafloor, Blog by Mia Bennett
Sweden: Stockholm pitches Xmas trees in water to help fish, Radio Sweden
Russia:  Submariners feed polar bears with garbage, Barents Observer
United States: Glass recycling gains momentum in remote Alaska, Alaska Dispatch News