International conference takes on environment & Arctic development

TROMSO, Norway – Politicians, business leaders and scientists are gathered in Norway this week for a major international conference tackling the one Arctic question that won't go away:  just how should the world balance much needed northern development with the pressing environmental concerns that go along with it?
The Arctic Frontiers conference officially got underway on Sunday in the Arctic Norwegian city of Tromso.
Organizers are predicting a record-number of participants during the week-long event with as many as 1,800 people expected.
"What's important is to bring different people from all over the circumpolar realm to discuss development in general in the Arctic," said Arctic Frontiers general manager Ole Ovretveit.
"These issues are so important, people need to get together, face-to-face, and really talk."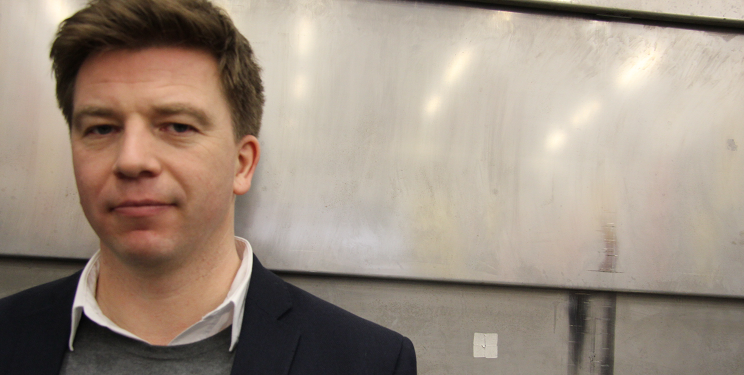 The growth of interest in northern issues by countries, businesses and researchers from far outside the North shows just how much the Arctic has become a global issue instead of only a regional one, he said.
"We have big interest from the EU, places like Poland, Italy and Great Britain" he said. "There's also really big interest from Asia, especially China, South Korea and Singapore, so it's not just northern countries that are implicated now."
Rethinking the Arctic
Each year, Arctic Frontiers is organized around a theme. Past topics have included Humans in the Arctic (2014) and Arctic tipping points (2011).
This year the conference celebrates its 10th anniversary. To mark the occasion, organizers decided to revisit the subject of the very first conference on industry and environment.
"The Arctic was long seen as just a passive place for southern governments and companies to do business in," said Ken Coates, director of the International Centre for Northern Governance and Development at Canada's University of Saskatchewan and part of the Arctic Frontiers planning committee that chooses each year's topic.
"But the focus has shifted from seeing the North as an extension of whatever southern country it happens to be in, to better Arctic cross-border cooperation and looking towards other northern regions as a place of solutions," he said.
"Economic development in the Arctic can't be ignored. Indigenous people want to get out of poverty and they need development to do it, they just want it done right. That's why this is such an important and interesting theme to come back to."
Who's doing it right & where?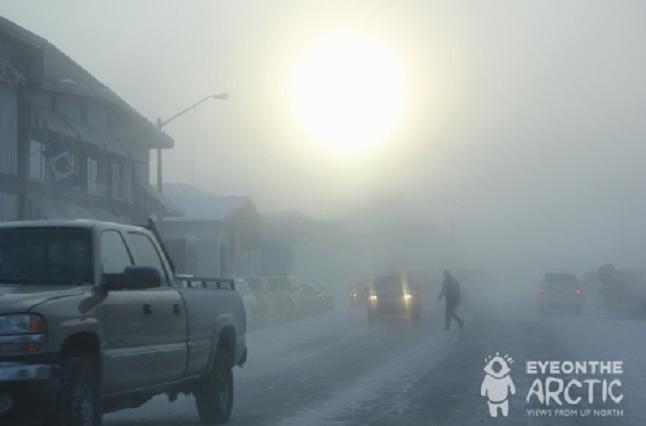 The industry vs environment debate in the North  has long been framed as between big business that wants large scale development and the environmental movement that wants no development at all.
But northern indigenous leaders are increasingly calling foul saying the debate has left them out of the equation for too long.
The Gwich'in Tribal Council , the land claim organization for the indigenous Gwich'in settlement region in Canada's western Arctic, is being represented at the Arctic Frontiers youth forum  this week by Jordan Peterson, the council's intergovernmental youth officer.
In an email exchange with Eye on the Arctic, the tribal council's vice-president Norman Snowshoe said that when indigenous peoples have control over both their lands and the economic activities that take place there, good environmental stewardship follows – and that their case is an example.
"We think a good job is being done on balancing the environment with our northern development," he said.
"The Gwich'in Tribal Council subscribes to a philosophy of stringent protection for the environment while pursuing responsible economic development in North."
Old theme, new realities
But while the industry vs environment question remains the same, the context of that question in the North has arguably become even more complex.
While ten years ago, headlines blasted stories touting the 'race for the Arctic' and the resource bonanza that awaited, reality has turned into something quite different.
Arctic exploration remains unpredictable and expensive and energy companies are increasingly finding that just because resources are there doesn't mean they are easy to get to or access once you're there.
Scottish oil and gas company Cairn Energy came up empty off the coast of Greenland after a billion dollar campaign from 2010-2011.  
Royal Dutch Shell also abandoned its plans for offshore development in Arctic Alaska for a complex series of reasons touching on everything from economics to politics.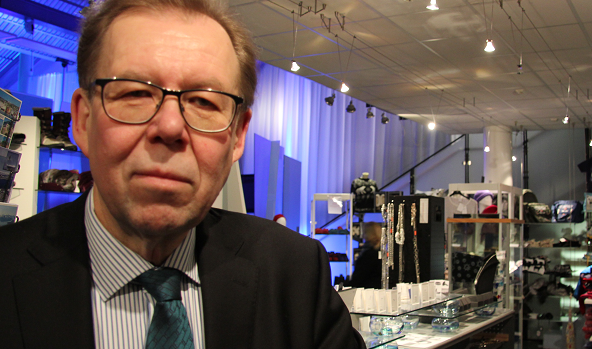 And with commodity prices continuing their downward spiral, there's decreasing incentive for the enormous risks such operations entail.
"The question of business and the environment is a very important one and it's very clear it's always going to be number one on the list, we can't afford it not to be," said Timo Rautajoki, the president & CEO of the Lapland Chamber of Commerce, the organization representing the business community in Arctic Finland.
"But in the current poor economic situation we have a new question to consider: 'What kind of business and development are we even talking about now and how is that going to change because of current realities?'"
"That's a discussion for many of us in the North to be having."
Arctic Frontiers continues until January 29.
Write to Eilís Quinn at eilis.quinn(at)cbc.ca
Related stories from around the North:
Canada: Canadian province of Quebec announces plan for northern development, Eye on the Arctic
Russia: NSR – Twinned development of shipping, oil, Cryopolitics Blog
Sweden: Government to form council of researchers for sustainable development, Radio Sweden
Finland:  Does Nordea's divesting of coal shares signal shift in Nordic market?, Yle News
Norway: Production uncertain beyond Q2 at iron-ore mine in Arctic Norway, Barents Observer
Russia: No alternative to Arctic oil says Russia environment minister, Barents Observer
United States: Native corporations Alaska's new wildcatters, Alaska Dispatch News