Entrepreneurial burnout in North Finland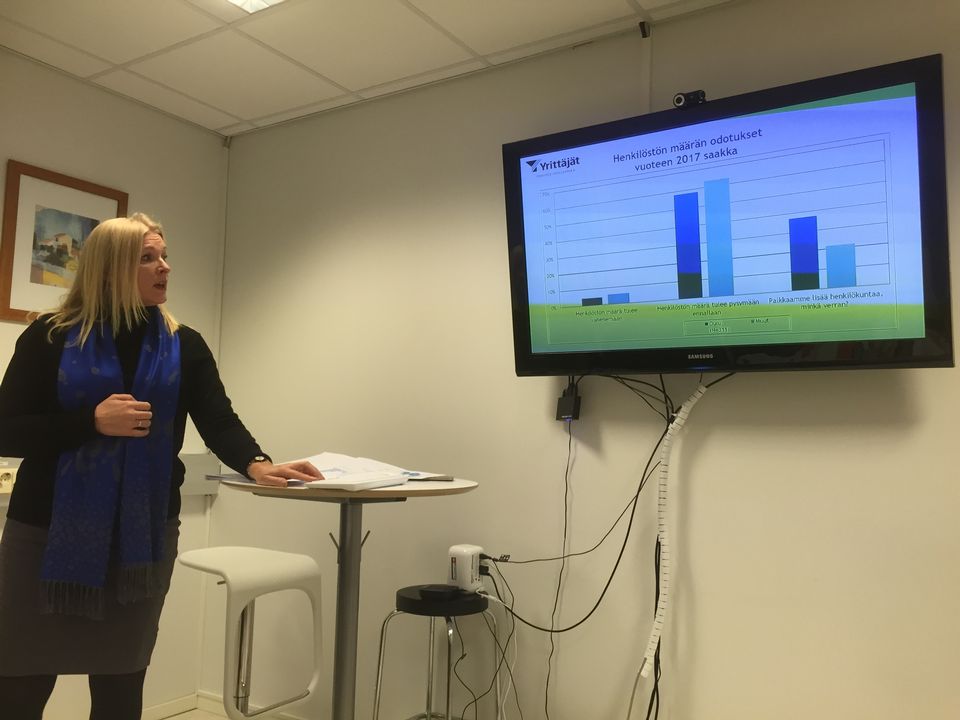 A new type of corporate barometer developed in the northwest region of Northern Ostrobothnia interviewed local business owners about the challenges they face.
Results indicate that, in addition to the dismal market situation, an equal – somewhat surprising – key obstacle to economic growth in Finland is the independent business owner's ability to cope.
The Regional Organisation of Enterprises in Northern Ostrobothnia executed an extensive survey of the business owners in the region to identify future business prospects and pinpoint both obstacles to and opportunities for growth.
In an interesting turn of events, the survey found that an entrepreneur's uncertainty about if they would have the stamina to keep things going was seen as just as big a challenge to the company's future in northwest Finland as the increasingly competitive economy.
Running your own business takes a tremendous amount of time and energy, and entrepreneurs are uniquely prone to exhausting themselves. Marjo Kolehmainen, chair of the regional entrepreneurial organisation, says that this is one survey result that everyone should take heed of.
"We have to do something about it. This softer, more personal perspective must be taken seriously; we have to come up with a way to help. If an entrepreneur runs out of stamina, the business won't grow, let alone hire new employees," she says.
Great expectations
On the bright side however, the survey also revealed that two-thirds of business owners in the Northern Ostrobothnia region are confident that their businesses will expand over the next two years.
Respondents also predicted that over one thousand new jobs would be created as part of this growth. The northwest business hub of Oulu in particular is expected to continue seeing growth, and the sector with the most promise in the region appears to be the ICT industry.
In terms of turnover, however, those companies that grow in moderation as opportunities present themselves still account for the most significant change, as they also represent most of the privately-owned businesses in the region.
"Businesses like that have much greater potential at the moment," says Kolehmainen.
A total of 662 entrepreneurial businesses responded to the Regional Organisation of Enterprises in Northern Ostrobothnia's growth survey.
"Due to the weighting of the study, the results can't be scaled to cover all of the 16,000 businesses in the region. But it seems clear that business owners throughout Finland hope to create several thousand new jobs in the near future."
Related stories from around the North:
Canada: How an Arctic initiative by Canada has gone from being blasted by critics to praised by international politicians, Eye on the Arctic
Finland: Increased tourism from Asia gives Finnish Lapland boost, Yle News
Norway: Stop romanticizing Arctic development say indigenous leaders, Eye on the Arctic
Russia:  Arctic shipping: The myths, the realities & the challenges ahead, Eye on the Arctic
Sweden:  Will Sweden be able to produce enough energy in the future?, Radio Sweden
United States: Environmentalists want say in Arctic lease-extension, Alaska Dispatch News