Environmentalists want say in Arctic lease-extension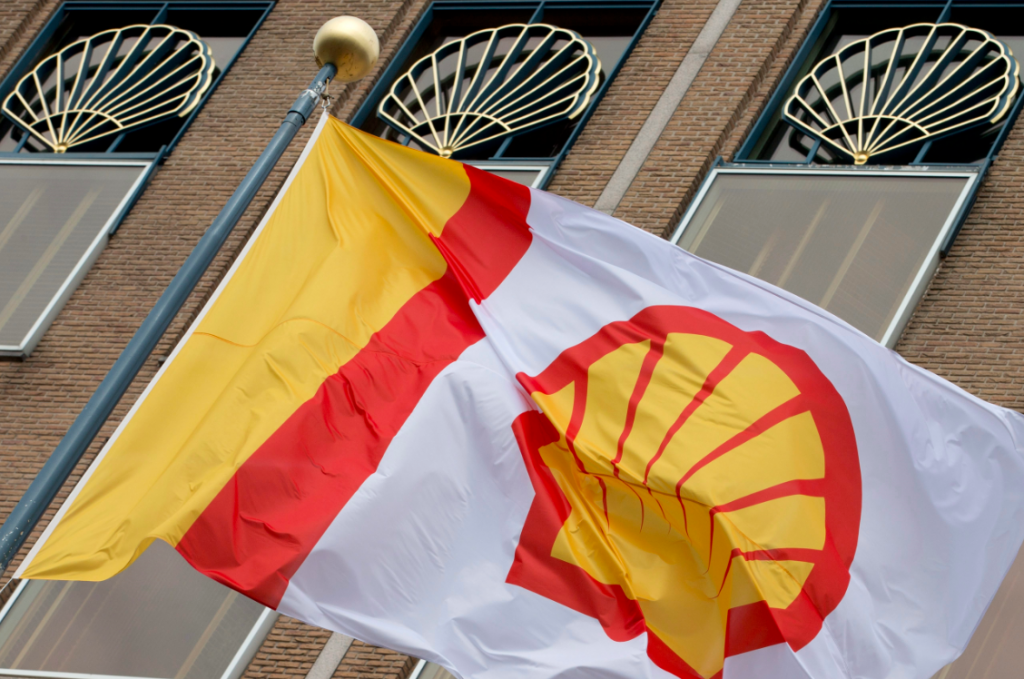 Environmental groups have filed motions Wednesday to intervene in support of the Interior Department's decision to reject Royal Dutch Shell's request to extend its offshore Arctic leases.
The groups filed their motion with the Interior Department's Board of Land Appeals, an agency tasked with reviewing disputed department rulings.
Shell announced in September that its 2015 exploration drilling had yielded disappointing results and it wasabandoning its Alaska program "for the foreseeable future."
But the Anglo-Dutch oil company is seeking to hold onto its leases, originally issued with 10-year terms. Shell's Beaufort Sea leases are set to expire in 2017 and its Chukchi leases in 2020.
Motions filed
In 2014, Shell asked the Bureau of Safety and Environmental Enforcement, an Interior agency regulating offshore oil exploration, for a five-year "Suspension of Operations" on its leases, effectively extending them for five years. The company argued that factors beyond its control made it impossible for the company to keep to its planned timeline for exploration and that extra time on the leases was warranted.
The agency in October rejected Shell's request, as well as a similar request from Statoil. Shell appealed that BSEE ruling on Dec. 16, ultimately bringing the question to the Board of Land Appeals.
A motion to intervene on behalf of BSEE's rejection was filed Wednesday by the Alaska Wilderness League, Center for Biological Diversity, Friends of the Earth, Greenpeace, National Audubon Society, Northern Alaska Environmental Center, Pacific Environment, Sierra Club and The Wilderness Society.
In their motion, the groups said BSEE "properly denied Shell's request," and that they have legitimate interests in intervening to support that rejection. The groups' members believe that extension of the Shell leases "would pose a heightened and prolonged threat to their interests in the form of oil spills, noise, vessel and aircraft traffic and climate change effects caused by industrial oil operations related to the exploration and development of the leases," the motion says.
A similar motion was filed Thursday by the environmental group Oceana.
"The government's decision to deny Shell's request to extend its leases clearly was justified under the law and reflects the simple truth that risky, expensive exploration simply cannot be justified now. Even as the company makes common sense choices to demobilize, Shell is fighting to keep leases it isn't using and continues to pay for," Michael LeVine, Oceana's senior Pacific counsel, said in an email Thursday.
Removing equipment
Though there are no plans to drill, Shell will be back in offshore Arctic waters this year no matter what happens with its leases, an agency spokesman said.
The company has legal obligations under federal regulations to remove anchors left at sites of the two capped wells it drilled in 2012, the Sivulliq well in the Beaufort and the Burger A well in the Chukchi, said Guy Hayes, spokesman for BSEE in Alaska.
"Shell left the anchors on the seabed and have indicated they will recover them during the next open water season," Hayes said in an email. "They are required to have them removed by Oct. 31, 2016."
The 2012 wells were drilled only in their top portions. Shell was unable to drill to oil-bearing depths.
There are no anchors left at the Burger J well drilled in the Chukchi in 2015, Hayes said.
Shell spokesman Curtis Smith confirmed that the company plans an anchor retrieval operation this year.
"The appeal does not affect our recent decision to stop exploration offshore Alaska for the foreseeable future," Smith said in an email.
Meanwhile, the Board of Land Appeals is considering a separate lease-suspension case pressed by ConocoPhillips, which holds several Chukchi leases and submitted an exploration plan that was put on hold in 2013.
ConocoPhillips submitted its Suspension of Operations request to BSEE in November of that year; BSEE rejected it on March 24, 2014. ConocoPhillips appealed, and the company and BSEE began settlement talks soon after that, according to documents filed with the Board of Land Appeals.
According to an Oct. 19 joint status report filed by ConocoPhillips and BSEE to the Board of Land Appeals, those talks "are ongoing and have not concluded."
Statoil has no plans to hold onto its leases. It announced on Nov. 17 that it will relinquish the 16 Chukchi leases it held outright, as well as its partial share of 50 leases operated by ConocoPhillips.
Related stories from around the North:
Canada: Shell, governance & Arctic exceptionalism: 2015 Year in Review (Part 1), Eye on the Arctic
Finland: Experts question Finland's energy decisions, data, Yle News
Norway: Japan wants wind power from Arctic Norway, Barents Observer
Russia: No alternative to Arctic oil says Russia environment minister, Barents Observer
Sweden:  Will Sweden be able to produce enough energy in the future?, Radio Sweden
United States:  Blog – What sidelined Shell's offshore Alaska plans, Alaska Dispatch News