With Shell gone from Arctic, US official fears fading attention to region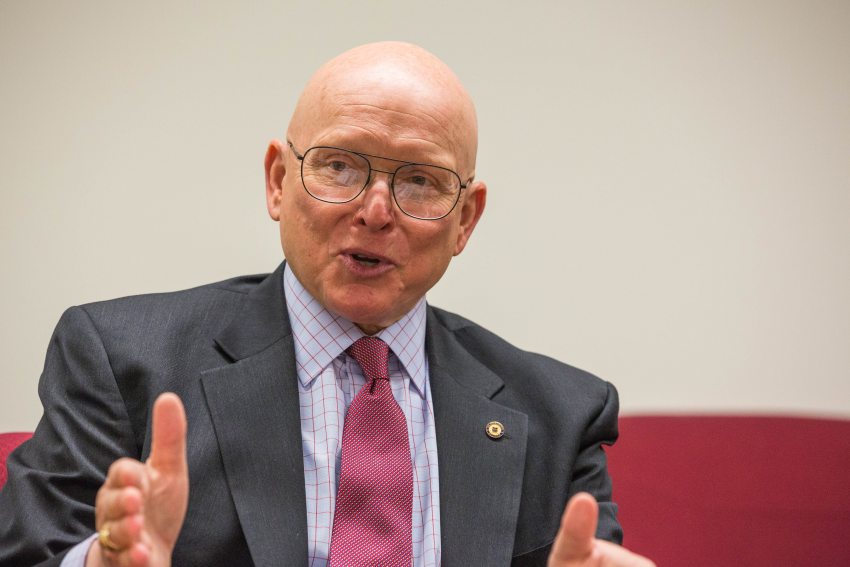 Royal Dutch Shell's decision to pull the plug on its offshore oil exploration program in Alaska's Arctic waters could have the unfortunate effect of shifting the nation's gaze away from Arctic issues, according to the State Department's top Arctic official.
Robert Papp, the State Department's special representative on Arctic issues, lamented the pullout in an April 25 Brookings Institution event marking the first year of the U.S. chairmanship of the Arctic Council.
"I'm worried that it's reduced the sense of urgency," Papp said in response to a question about Shell, the first posed to him during the Washington, D.C., forum. "I am discouraged that Shell is not going to be drilling up there in the near future because it was a visible—something that really drew a lot of attention, which provided that sense of urgency to act."
In a subsequent interview with Eos, a publication of the American Geophysical Union, Papp said he is also worried that, after this fall's presidential election, a new administration might consider the Arctic to be a lower priority.
"Papp described a 'sense of urgency' at the White House 'that progress has to be made now in advancing our Arctic priorities,'" reported Eos, and he said his top post-election priority will be educating an incoming administration on Arctic issues.
Related stories from around the North:
Canada: Canada's defence review and the Arctic, Radio Canada International
Europe:  The EU's Arctic policy – A means, not an end, Blog by Heather Exner-Pirot
Iceland: Iceland conference draws on hopes, concerns for changing Arctic, Alaska Dispatch
Russia:  Arctic remains refuge of friendly US-Russia relations, Alaska Dispatch News, Alaska Dispatch News
United Kingdom:  The British Invasion – The Arctic Circle and observer states, Blog by Heather Exner-Pirot
United States:  Obama issues executive order to better coordinate Arctic policy?, Alaska Dispatch News