Constant rain threatens potato crop in northwest Finland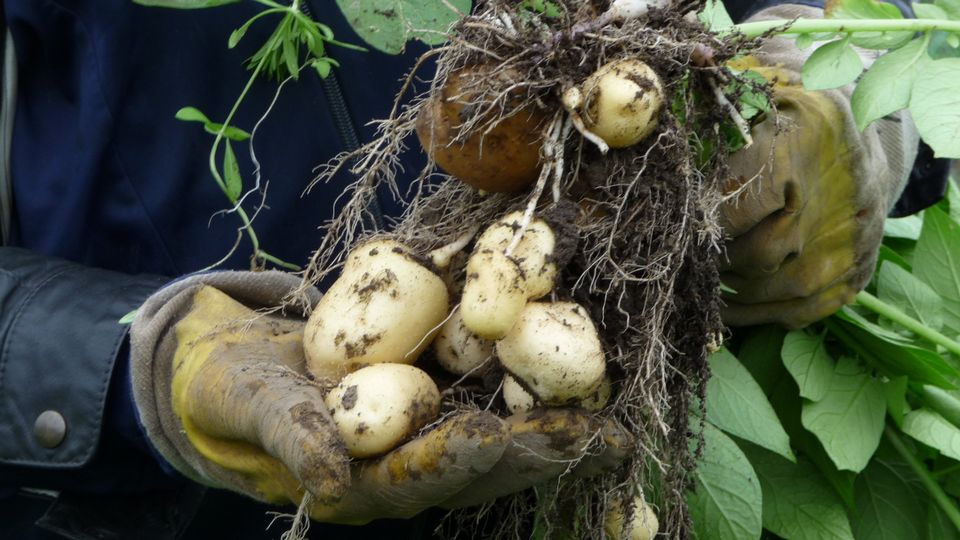 The northwest region of Northern Ostrobothnia has been plagued with continual rain now for weeks, and farmers in the region are starting to be concerned about their potato crop.
The area is home to most of Finland's annual potato harvest, and as the rain continues and water levels rise, the situation is looking grim.
If the rain continues in northwest Finland, there could be significant damage to the cereal and potato fields, says Olli Valtonen, a specialist with Oulu's ProAgria branch, a rural advisory service.
Valtonen says no reports of any massive damage have come in yet, but the area has basically been subject to steady rain since summer began, and water levels throughout the area are now dangerously high.
It all depends on how long the water sits on the fields, he says. If the heavy rains continue for a few more days, problems will set in with earnest.
"Wet conditions like this increase the risk of potato blight and make the grain harvest more susceptible to diseases. For example, wheat can usually survive being waterlogged for only two or three days, after that, major damage occurs," Valtonen says.
Majority of potato crop from northwest
Everything now depends on what kind of weather will prevail over the area in the next few days.
The MTK trade organisation in Finland representing farmers, forest owners and rural entrepreneurs says that about 70 percent of the country's certified seed potatoes originate in Northern Ostrobothnia.
The central government's ELY Centre in the area warned on Thursday that heavy rains have created a flood risk in the southern parts of region in particular. Regulated lakes are filling up quickly, rivers and ditches are full to the brim and the soil is already completely soaked.
The centre warns that the Kalajoki river system could soon overflow onto the fields in the same manner as flooding that is usually limited to the spring.
Related stories from around the North:
Canada: Addressing northern food insecurity, Blog by Heather Exner-Pirot
Finland:  Rebranding 'superfoods of the North, Yle News
Greenland: Researchers must be honest with Arctic peoples about food contaminants: doctor, Eye on the Arctic
Norway:  The food crisis in the Far North, Barents Observer
Sweden:  Organic farming does not benefit the environment, Radio Sweden
United States:  Food insecurity in Alaska, Alaska Dispatch News