Inuit in Canada and Greenland seek control of marine oasis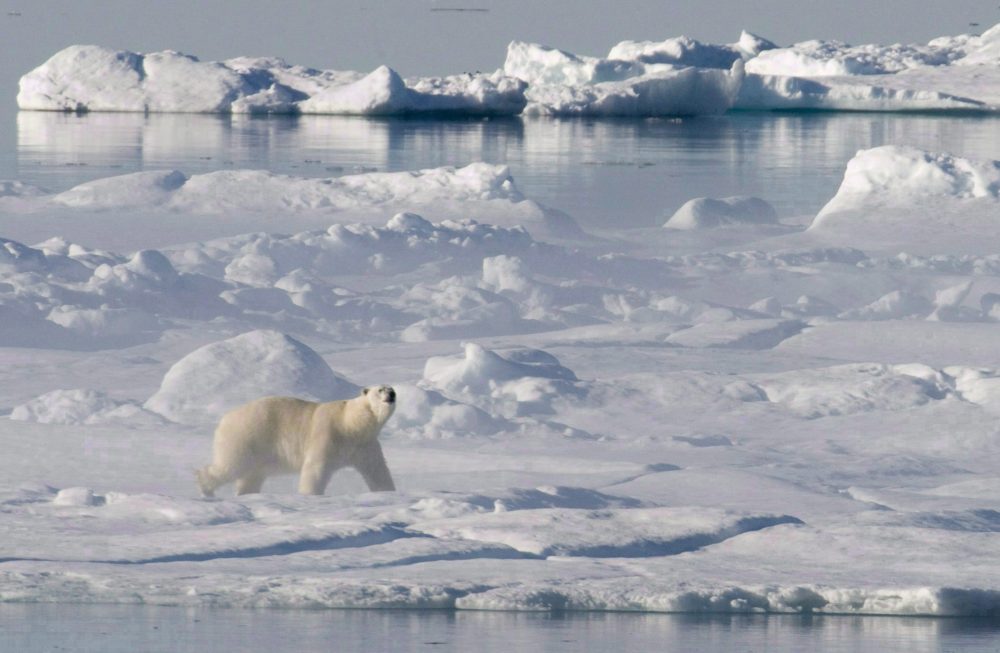 Indigenous peoples from Canada and Greenland are seeking to have joint management of a unique area of the Arctic Ocean, reports The Canadian Press.
The North Water Polynya in Baffin Bay between Canada and Greenland is an area of unfrozen sea surrounded by sea ice.  It measures 85,000 sq. km.
"The ultimate aim is to pave a way for joint management that is taken care of by Inuit," said Kuupik Kleist, the former prime minister of Greenland .
Rich ecosystem a critical hunting ground
It is the largest polynya in the world and a rich ecosystem which supports walrus, whales and polar bears as well as millions of sea birds. It is a critical hunting ground for Inuit in both countries.
A three-member panel that includes Kleist is studying the area for the Inuit Circumpolar Commission.  They are examining concerns about climate change, shipping and oil and gas exploration.
Inuit want to restore casual travel
They would also like to restore what they call an ice bridge. The route around the northern edge of the polynya used to enable casual travel between Canadian and Greenland territory by dogsled, snowmobiles and small planes.
Travel has become more difficult since border controls were tightened after the terrorist attacks on the U.S. in September 2001.
Okalik Eegeesiak, a Canadian Inuk who leads the panel and the commission, said people have repeatedly expressed a desire to move freely again.
"There was much talk of political change and of borders that separate Inuit from one another," she said in a release. "People in this region remember a recent past when they could still travel across the polynya's great ice arch that links Umimmat Nunaat (Ellesmere Island) and Greenland."
The commission, which also includes former Nunavut premier Eva Aariak, is to report to the Inuit Circumpolar Council, which represents Inuit internationally.
That council is to make recommendations to the respective national governments.
With files from The Canadian Press
Related stories from around the North:
Canada: Film explores ties between Inuit in Greenland and Canada, Eye on the Arctic
Finland: Sámi politician calls Finland "racist country", Yle News
Greenland: What the EU seal ban has meant for Inuit communities in the Arctic, Eye on the Arctic
Norway:  Stop romanticizing Arctic development say indigenous leaders, Eye on the Arctic
Sweden:  Sami demand rights as indigenous people, Radio Sweden
Russia:  Russia brands Arctic indigenous organization as "foreign agent," Barents Observer
United States:  Arctic conference spotlights indigenous issues, Alaska Dispatch News