Shipping companies snub Russian Arctic route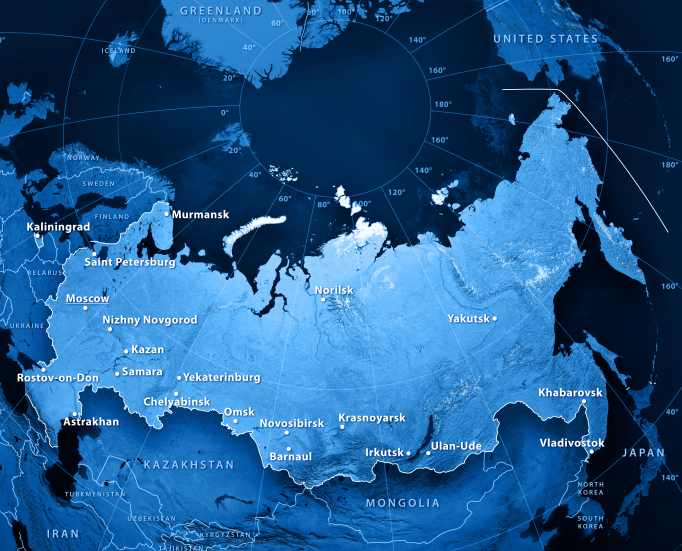 Only about 200,000 tons of cargo has this year been sent transit along the Northern Sea Route.
According to figures from the Russian Northern Sea Route Administration (NSRA), transit shipping on the route by mid-September amounted to 208,500 tons of cargo. The figure was presented by Svyatoslav Stepchenkov, Head of the NSRA Shipping Department, in a conference this week, PortNews reports.
That is an increase from 2015, but still far below figures from 2012 when transit shipment reached 1,35 million tons.
In 2015, less than 40,000 tons of cargo was sent transit along the route. The Northern Sea Route officially stretches from the Novaya Zemlya to the Bering Strait and is promoted as a possible major international transport corridor for the future by Russian authorities.
Ambitions for route
Meanwhile, overall shipping to Russian Arctic ports remains approximately on the same level as in 2015. According to Stepchenkov, a total of 4,36 million tons of cargo has so far this year been shipped to and from ports in the area. In all of 2015, the volume amounted to 5,43 million tons.
By 16th September, the Northern Sea Route Administration (NSRA) had issued a total of 636 sailing permissions on the route, among them 131 to foreign vessels. That is a downturn compared with 2015 when the number of permissions was 715, PortNews informs.
Russia has great ambitions for the Northern Sea Route. 
Will NSR bounce back?
According to Russian Security Council Secretary Nikolay Patrushev shipping volumes along the route could increase many-fold to as much as 65 million tons already by year 2020. Ten years later, by 2030, the volumes could potentially grow to 80 million tons, aNorthern Sea Route development plan reads.
In a comment to the Barents Observer, Sergey Balmasov from the Northern Sea Route Information Office explains the decline in the transit shipments with current trends in global economy.   
«Shipping rates are low, the bunker fuel is cheap and there is a general decline in world economy and a shrinking demand in China», he said in an email.
Balmasov does believe shipments on the NSR will bounce back, but says it could take several years.
«It is difficult to predict. But If round-the-year shipping becomes possible, then the situation could seriously change» , he says. 
Related stories from around the North:
Canada:  What does closure of Canadian Arctic port mean for shipping?, Blog by Mia Bennett
China: Chinese company mulls more Arctic shipping, Barents Observer
Iceland: Calls for action at Arctic shipping conference, Alaska Dispatch News
Norway:  Arctic shipping – The myths, the realities & the challenges ahead, Eye on the Arctic
Russia: Korean shipping industry watching Northern Sea Route, The Independent Barents Observer
Sweden: Swedish icebreakers gear up for Arctic role, Radio Sweden
United States:  Arctic no shipping rival to Suez: expert, Alaska Public Radio Network