Finland's Foreign Trade and Development Minister concerned about Trump's climate policy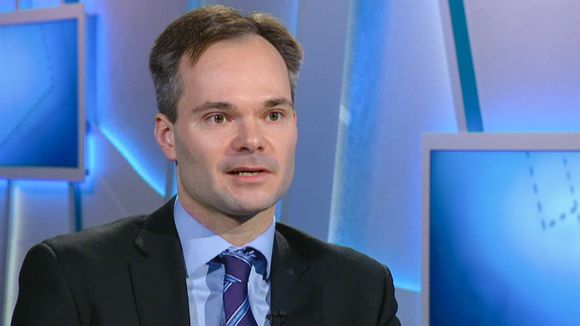 Finnish Foreign Trade and Development Minister Kai Mykkänen says he's concerned about what a Trump administration could mean for global climate policy. However the minister said that he's adopting a wait-and-see attitude for the moment.
US president-elect Donald Trump has made no secret of his contempt for concerns about climate change. During the course of the bruising election campaign he dismissed the notion of climate change out of hand, calling it a hoax.
More concretely, he promised to defund climate conservation programmes by billions of dollars and also indicated that he would increase natural gas and oil production in the US and revive the coal mining industry.
Speaking to Yle on Saturday, Foreign Trade and Development Minister Kai Mykkänen said that he has followed the developing situation with some apprehension.
"I must admit that this was the thing that was uppermost in my mind on the morning of the election, because managing climate change is one reason I got into politics," Mykkänen explained.
The minister said however that he has since adopted a wait-and-see attitude to how Trump's election will affect climate issues.
"I believe that Trump per se also has a desire to break free from Arab oil and to reduce dependency on fossil fuels for different reasons," Mykkänen added.
Mykkänen based his assessment on the fact that although the US might boost domestic production it would not completely eliminate the need for oil.
"At the same time in this regard I am most worried about if the very positive US movement towards leadership in climate policy were to turn in the opposite direction," he noted.
Another watered-down climate deal?
Mykkänen said he took comfort from the fact that countries like China and India are now in a very different position than 15 years ago, when former US President George W. Bush's election resulted in a watered-down Kyoto climate accord.
On the other hand, he pointed out that another cause for concern would be what kind of example the US could set for the rest of the world.
"I do believe that China, India and Europe will continue to move forward purposefully to replace fossil fuels in any event. Perhaps one challenge is that poorer developing countries will feel that the Paris climate agreement will mean that they will receive billions in support for the technology transition," he explained.
The minister said that it would be necessary to closely monitor whether or not the US will jeopardize the Paris climate deal.
On Friday US media reported that the man tipped to head up the US Environmental Protection Agency in the Trump administration, Myron Ebell, is known to be a "climate denier" associated with a think tank that works to "dispel myths of global warming" and also opposes environmental regulation.
Related stories from around the North:
Canada: Trump's election a cold reality check for Arctic, Blog by Mia Bennett
Denmark:  Obama and Nordic leaders pledge Arctic cooperation, Alaska Dispatch News
Finland:  UN rep. urges suspension of Sámi elections, Yle News
Greenland:  Greenland, Alaska elections bolster Arctic resource extraction, Blog by Mia Bennett
Iceland:  Iceland's Pirate Party leads polls few days before elections, The Independent Barents Observer
Russia:  Russian Foreign Ministry dismisses Supo property fears as Russophobia, Yle News
Sweden:  Land, water rights big issues in Sweden's Sami elections, Radio Sweden
United States:  Here are a few things some Alaskans are hoping to get out of President-elect Trump, Alaska Dispatch News