Obama administration cancels Arctic offshore lease sales through 2022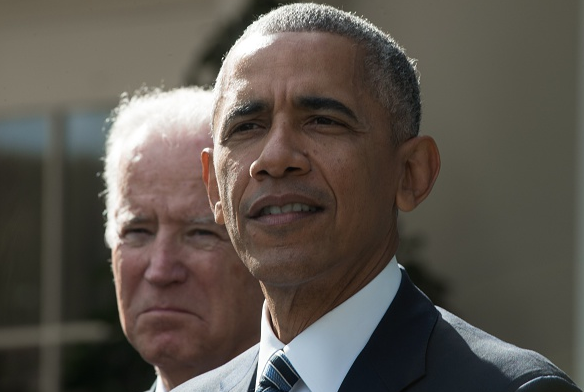 WASHINGTON — The Obama administration has canceled proposed plans to hold oil lease sales for Arctic offshore waters through 2022.
"The plan focuses lease sales in the best places – those with the highest resource potential, lowest conflict, and established infrastructure – and removes regions that are simply not right to lease," Interior Secretary Sally Jewell said in a press release Friday. "Given the unique and challenging Arctic environment and industry's declining interest in the area, forgoing lease sales in the Arctic is the right path forward."
The move is a change from earlier this year, when the Bureau of Ocean and Energy Management proposed three lease sales in Alaska — two in the Arctic — during the five-year period.
The new plan for 2017 to 2022 includes one Cook Inlet offshore lease sale and none in the Chukchi or Beaufort seas.
The plan proposed in March shut down hopes for Atlantic coast offshore drilling, following opposition from residents, the fishing industry and the Defense Department, but it kept Arctic drilling on the table. At the time, Jewell said canceling lease sales in Alaska was still a possibility but not the administration's "main focus."
The new lease plan is far short of the 2012-17 lease plan, which initially offered seven lease sales.
But no Arctic offshore leases have been sold since 2008, and the Interior Department canceled its Cook Inlet sale in 2015, citing lack of interest.
Difficult for Trump to recind order
The Friday announcement means the rule will become final just before president-elect Donald Trump takes office, making it more difficult for him to rescind the order. The five-year lease plan will become effective on July 1, 2017.
The Interior Department announcement said its decision was based on "the fragile and unique Arctic ecosystem" and a recent "decline in industry interest." The department cited "significant risks to sensitive marine resources and communities from potential new leasing in the Arctic."
That declining interest comes after Shell announced in September 2015 that it was abandoning its Alaska program after exploration drilling yielded disappointing results. The next month, the Interior Department canceled Arctic lease sales, citing low interest.
Related stories from around the North:
Canada: Trump's election a cold reality check for Arctic, Blog by Mia Bennett
Denmark:  Obama and Nordic leaders pledge Arctic cooperation, Alaska Dispatch News
Finland:  Finland's Foreign Trade and Development Minister concerned about Trump's climate policy, Yle News
Greenland:  Greenland, Alaska elections bolster Arctic resource extraction, Blog by Mia Bennett
Iceland:  Iceland's Pirate Party leads polls few days before elections, The Independent Barents Observer
Russia:  Russian Foreign Ministry dismisses Supo property fears as Russophobia, Yle News
Sweden:  Land, water rights big issues in Sweden's Sami elections, Radio Sweden
United States: Will Trump reverse protective Obama policies in the Arctic? It's unknown now, Alaska Dispatch News