New Arctic military base is declared ready for operation in Russia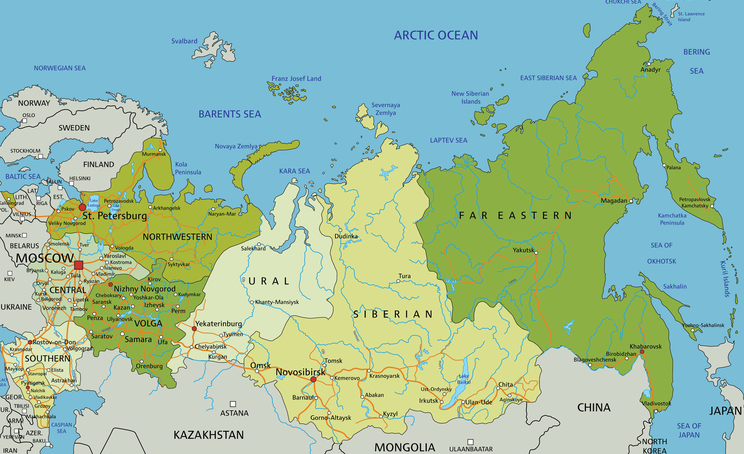 The Northern Fleet moves into its new premises at Kotelny, the New Siberian Islands. Several more Arctic bases will be opened shortly, military representatives say.
In September 2013, a flotilla of three Northern Fleet vessels, seven support vessels and four nuclear icebreakers moored on the coast of island Kotelny in the remote News Siberian Islands. In a complicated operation, more than ten thousand tons of equipment and construction modules were loaded to land.
In a direct video link with President Vladimir Putin, Northern Fleet Head Commander Vladimir Korolev reported that operations were proceeding in accordance with plans.
Two years later, the new Northern Fleet base stands ready for use.
Russia's northernmost military base
State engineering and construction company Spetsstroy confirms that a total of 42 buildings and infrastructure objects on site have been officially approved.
It is Russia's northernmost military base, located on the 75th parallel.
Included in the project is the upgraded Temp airfield and the 12,000 square meter big trefoil-shaped Severny Klever housing and administration complex. The facility includes all equipment needed for comfortable living for more than 250 people, Spetsstroy informs.
The many buildings and units are inter-connected by roof-covered corridors, enabling personnel to move around in all kind of weather. In addition to administrative units and housing blocks, the buildings include a cantina, sport hall, class rooms and cultural show-rooms. There is also a banya (sauna) on site, military representatives say.
More bases to come
The buildings are standing on metal pillars and there are three-layer isolated metal panels made to withstand the Arctic storms and frost. Special emphasis has been put on waste and garbage management and environmentally-friendly systems for water supply and treatment, the engineering company informs. Electricity and heating is based on a powerful diesel-run generating system.
Several more Arctic bases are in the pipeline. The Nagurskoye base in Franz Josef Land is reported to be 98 percent finished, Spetsstroy informs. In addition come the bases on Wrangel Island and Cape Shmidt, where eight new buildings will stand ready by the end of the year. Another  68 buildings are to be built on the two bases in the course of 2017.
Related stories from around the North:
Canada: Canadian military trains to respond to Arctic earthquake, Radio Canada International
Finland:  Finnish Air force to take part in joint Finnish-Swedish-US military exercises, Yle News
Norway:  Norway patrolling Russia's military activity in Arctic with new intelligence vessel, The Independent Barents Observer
Russia:  Paratrooper exercises over Arctic Russia, The Independent Barents Observer
Sweden:  New security landscape in the Arctic, Radio Sweden
United States: U.S. general says Alaska military cuts not final without Arctic plan, Alaska Public Radio Network