Alaska folk schools offer lessons in countering 'convenience culture'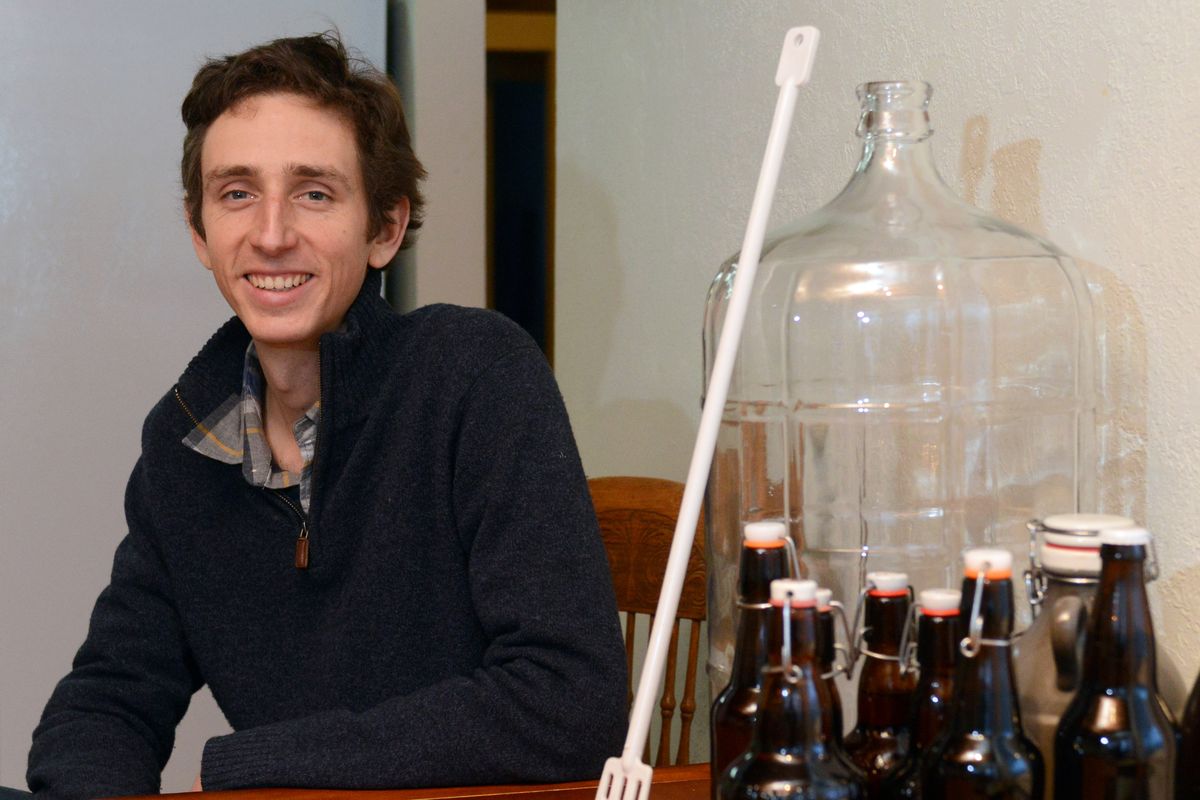 Raising urban chickens, making a leather belt or building a traditional kayak aren't among the offerings you'll usually find at mainstream educational institutions. But they are skills you can learn at two of Alaska's newest schools.
They're known as folk schools, and they focus on teaching and sharing traditional, hands-on knowledge and homesteading skills typically nonexistent in the educational system.
In 2016 alone, two new folk schools have launched in Alaska. One of them is the Homer Folk School, and the other is a web platform called Folkskills, which connects teachers to students for classes in Anchorage.
Those schools join the already-established Folk School in Fairbanks and Northern Susitna Institute in Talkeetna.
Folk schools fit in well in Alaska, where homesteads and dry cabins are a way of life for many. Schools that focus on training people in traditional skills go hand-in-hand with lifestyles focused on subsistence and self-sufficiency while also emphasizing community.
Founders of these schools say there's no shortage of people with a desire to learn skills in a world where technology makes such crafts seem like an afterthought easily relegated to the past.
"I sense that people have always needed to feel self-assured, in a way, that they have their own sense of being able to do things for themselves a little bit," said John Manthei, a co-founder of the Folk School in Fairbanks, which formed around 2013. "It's empowering to be able to fix your own bike or change the oil in your car, tinker with your furnace if it goes out."
The roots of the school in Fairbanks actually stretch back about a decade, Manthei said, when it began with a program called Week in the Woods, which is just what it sounds like: people live in the woods for a few days and nights. Now, the school has a physical space for teaching classes.
Nationally, Manthei said, more folk schools have been cropping up.
"They're pretty popular down in the Lower 48," said Keon Mostofi, a volunteer intern at the Homer Folk School. "They're kind of a Scandinavian tradition."
Mostofi and his girlfriend moved to Alaska from Minnesota — where they were involved with other such schools — to work with the Homer Folk School. It had its grand opening in October.
John Moriarty, co-founder of Folkskills, said there's no real rule about what the classes offered need to focus on, but there's an emphasis on "everything that is of cultural importance and at risk of being lost to convenience culture." That might include everything from blacksmithing to just making an elaborate meal.
Moriarty got turned on to learning crafts and traditional skills in Wisconsin, where he took classes in cheesemaking and carpentry at Driftless Folk School. He's originally from Florida and has lived in Alaska for about five years.
"To some extent there have always been waves of resurgent interest in these kinds of skills," he said. "But I think in general as we modernize more and more, and get further away from the skills that rooted our grandparents and great-grandparents' lives, a lot of people just have a kind of desire to keep a hold of that and not lose it."
Folkskills launched in May, and has helped to organize about a dozen classes so far. But there aren't any planned for the immediate future — Moriarty said that's probably because people were busy with holiday plans, and because it's been a challenge to recruit more teachers.
Class prices can vary widely. Through Folkskills, Moriarty said the most expensive class so far was around $85 and the cheapest around $10. At the school in Homer, a kayak-building class goes for about $1,200, and runs daily over 10 days. In Fairbanks, five sessions of woodworking instruction will cost you $220, and a class on how to make your own lip balm is $30.
Classes at folk schools can sometimes walk "a blurry line," said Mostofi, in Homer.
"I'd say sort of traditional skills would be where you'd try to focus," he said. "It doesn't mean we don't use power tools in the shop. … But people don't come up here (to Alaska) because they want to buy everything at Wal-Mart. They want to do things themselves."
With the internet, it's easy to learn a huge variety of skills from what Mostofi calls "YouTube university." That's one reason the community-building element of folk schools is hugely important, he says.
"It just seemed like the community had a lot of interesting folks that had things to share, and seemed like the community was looking for this information," said Manthei, of the Fairbanks school. "I think our other priority was to connect people to their environment — and that's not to exclude the human element — so when people grow up into resource managers and politicians that manage all of this stuff, they make sound decisions."
Related stories from around the North:
Canada: Losing their Words (Video documentary), Eye on the Arctic
Finland:  English language dominance worries language teachers in Finland, Yle News
Greenland: (VIDEO) The importance of perserving the Inuit language, Eye on the Arctic
Norway:  Sami languages disappear, The Independent Barents Observer
Sweden: Social media strengthens Sami language, Yle News
Russia:  More students in North Finland opting to study Russian, Yle News
United States: Revolution in rural Alaska education? Many embracing regional schools, Alaska Dispatch News