Trump's view of research casts shadow over Alaska marine science conference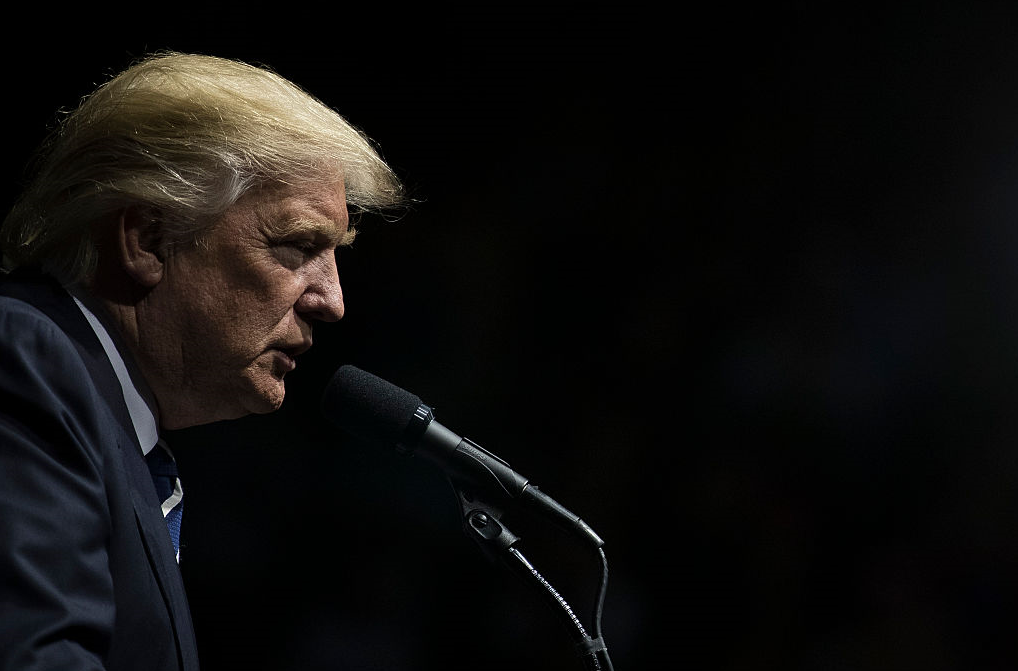 The new president dismisses climate change as a hoax, and he has named like-minded people to high-level government posts.
His administration has blacked out public communications about environmental and scientific issues at the Environmental Protection Agency, Interior Department and Agriculture Department. It has halted all EPA grants and contracts.
So what is a climate scientist to do?
For many of those attending the annual Alaska Marine Science Symposium this week in Anchorage, responses to the new era of President Donald Trump have ranged from gallows humor to dismay and defiance. Some said they would support efforts to build a "Scientists March on Washington," something just now being discussed on the internet, but without a date.
"It's not always easy to be a climate scientist. And I'm not sure I'm going to have a job in a week or a month or whatever," University of Washington research meteorologist Nick Bond, the Washington state climatologist, told a guffawing audience during his presentation about prolonged warm conditions in the North Pacific Ocean.
Laughter also rippled through the audience when one of the Arctic Youth Ambassadors appointed by the Obama administration's State Department showed a video that included a message urging votes for pro-science political candidates.
New political pressures and obstacles
The agenda at the weeklong symposium, the largest in Alaska on ocean sciences, is full of topics that assume climate change is occurring and would therefore draw ire from deniers. It includes several studies about the effects of unusually warm waters off Alaska, impacts of reduced summer and fall sea ice and increasing acidification in carbon-absorbing northern waters, for example.
The role of human-produced carbon emissions in climate change is seen as a given in the scientific community and from almost anyone who understands the "greenhouse effect," but many scientists say they now face new political pressures and obstacles.
"I thought we already settled the climate change thing with the Paris accords. And I guess that's no longer the case," said Russ Hopcroft, a professor at the University of Alaska Fairbanks School of Fisheries and Ocean Sciences.
Even for scientists like him who are not federal employees, there are reasons to worry about a federal clampdown, said Hopcroft, who studies oceanography and marine biology and has focused on long-term changes in the Gulf of Alaska.
"We are not gagged in any way in what we can and cannot say. But we are dependent on federal funds," he said.
Scientists from UAF and other organizations and institutions within Alaska do research funded by federal agencies like the National Science Foundation and the U.S. Bureau of Ocean Energy Management, he said. "So if someone wants to play hardball … they can influence our ability to do research." The conference itself, an outgrowth of the 1989 Exxon Valdez oil spill, has some federal agencies among its sponsors.
"You cannot be silent now"
Though scientists at the symposium were feeling embattled, one figure from the political world showed up with a pep talk.
Anchorage Mayor Ethan Berkowitz, who delivered welcoming remarks on the conference's first day, said scientists have a responsibility to speak up in support of their work and the scientific method.
"You cannot be silent now," said Berkowitz, who has his own science credentials in the form of a master's degree in polar studies. "This time you cannot leave your opinion in the laboratory."
The current political atmosphere is dangerous, justifying scientists' activism, Berkowitz said in his speech.
"I think climate change is real. I believe there are anthropogenic causes for it. It is not a hoax perpetrated on us by the Chinese. It is real. That's why individuals here have an ability to affect policy.
"And if you remain silent in the face of ignorance, that ignorance will breed and fester and cause future problems for us," he said.
Related stories from around the North:
Canada:  Trudeau and Obama's Arctic endeavours, Deutsche Welle Ice-Blog
Finland: Arctic wildlife in Finland already feeling the burn from climate change: WWF, Yle News
France: Arctic drilling not compatible with climate targets – Total, The Independent Barents Observer
Norway:  Groundbreaking lawsuit filed against Norway over Arctic oil drilling, The Independent Barents Observer
Russia:  Spilled oil spreads into more rivers, fuels popular discontent, The Independent Barents Observer
Sweden:  Will Sweden be able to produce enough energy in the future?, Radio Sweden
United States:  Obama Administration announces new Arctic drilling rules, Alaska Public Radio Network