Caroline Cochrane elected premier of Canada's Northwest Territories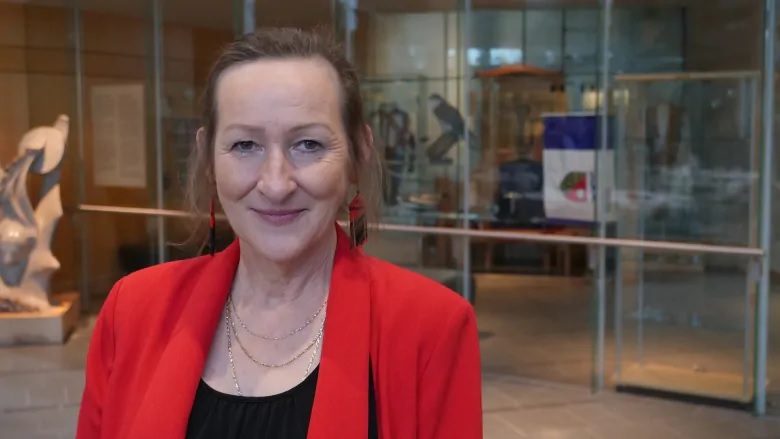 Caroline Cochrane, MLA for Yellowknife's Range Lake district, has been elected premier of the Northwest Territories, in Northern Canada.
Cochrane was elected by secret ballot among the 19 MLAs of the Legislative Assembly. The vote went to three ballots, as no candidate secured a majority of votes in the first two rounds.
Cochrane is the only female premier in Canada and the second female premier of the Northwest Territories. She follows Nellie Cournoyea, who was premier from 1991 to 1995.
"I've heard it, and we need to work better together," she said in a speech after the result was announced. "My commitment is to always have an open door.… Together, we make a stronger government."
Like all MLAs in the consensus system, Cochrane has no party affiliation. She said she would make the next government "the most progressive government in the Northwest Territories."
Cochrane was the only sitting cabinet minister to survive the Oct. 1 territorial election. She held the portfolio of education, culture and employment for two years. Before that, she served as minister of housing and of municipal and community affairs. Throughout, she was also minister of the status of women.
Her election marks the third time the premier has come from a Yellowknife riding. The result follows a territorial campaign defined in part by communities' grievances about the perceived flow of resources and investment to Yellowknife.
Cochrane was the subject of intense criticism following the publication of the Aurora College Foundation Review, produced during her term as minister, which advised relocating the college's main campus from Fort Smith to Yellowknife.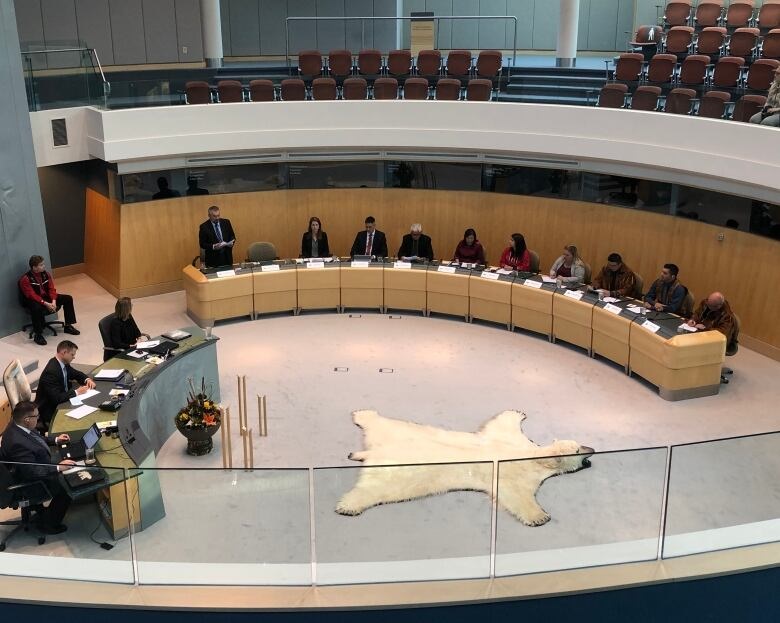 In response to questions from MLAs, Cochrane spoke emotionally about preserving Indigenous languages and fixing a beleaguered child and family services system.
She stated repeatedly that control needed to be given to Indigenous governments, and that the territory should engage in better consultation with residents.
She has said she will organize a summit on the economy, rewrite "action plans" on climate change produced last year, and mandate public surveys to determine priorities for every department.
In her speech on Oct. 18, Cochrane committed to issuing public "mandate letters" to her ministers and amalgamating the departments of Lands and Municipal and Community Affairs.
She also said she'd rename the Department of Industry, Tourism and Investment the "Department of Economic Diversification and Development," and would require "equity-based and gender-based analysis in any new program or service delivery."
At the opening of the session, Frederick Blake Jr., acclaimed MLA for Mackenzie Delta, was acclaimed as Speaker of the Legislative Assembly.
"As you can tell, I'm a little eager today," said Blake as he took the chair.
No one else ran for the largely ceremonial role.
Earlier, candidates for premier faced questions from MLAs for the second time.
On Oct. 18, the candidates made their pitch and faced questions on breaking cabinet confidentiality, ensuring regional representation, and their plans for Yellowknife.
On Thursday, the candidates faced additional questions after a week-long break meant to allow MLAs to consult with constituents. Questions focused largely on working with Indigenous governments, some of which gave new MLAs a grilling before last week's speeches.
Most MLAs mum on choice for premier
The secret ballot means it isn't clear who among the 19 MLAs supported the new premier. As they headed into vote, members of the Northwest Territories 19th Legislative Assembly were tight-lipped about who they want to lead the new government.
In what many are calling a change election, N.W.T. voters elected 19 members — 11 of them brand new — to the territorial legislature on Oct. 1. The N.W.T. uses a consensus style of government (there are no political parties at the territorial level), meaning the MLAs pick the premier and cabinet.
Ahead of Thursday's vote, a number of MLAs said they were keeping their picks to themselves.
"We did discuss as a group whether this should be an open vote or secret ballot," said Caroline Wawzonek, MLA for Yellowknife South, who is also seeking a cabinet position. The consensus was to keep it confidential.
"There can be a lot of influences on the 19 members and keeping it secret can help people vote according to their conscience," she said. Unless all the other 18 members go public with their choices, Wawzonek said she won't be revealing hers.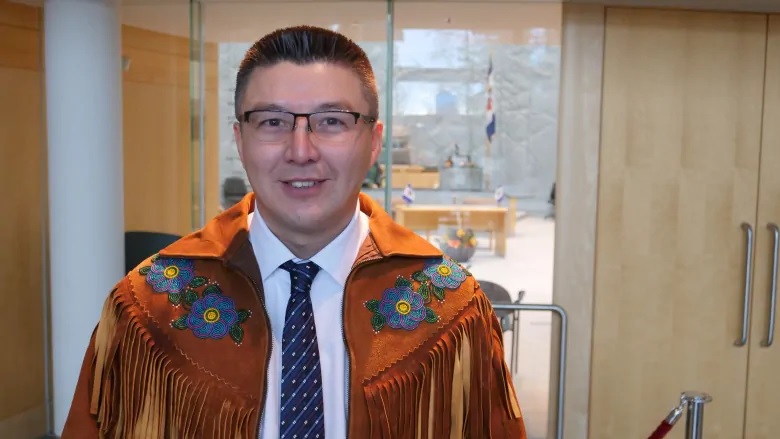 Cabinet selection next
Once the premier is chosen, candidates for cabinet get the floor. Any of the three losing candidates for premier may make a bid for cabinet.
They'll have 10 minutes to make a speech and then they'll take questions from MLAs.
As a rule, cabinet must include two MLAs from each of the territory's three geographic regions: the north (Inuvik Boot Lake, Inuvik Twin Lakes, Mackenzie Delta, Monfwi, Nunakput and Sahtu), the south (Deh Cho, Hay River North, Hay River South, Nahendeh, Thebacha and Tu-Nedhe-Wiilideh) and Yellowknife.
A few MLAs were forthcoming about who they were supporting for premier and cabinet.
Rylund Johnson, MLA for Yellowknife North, offered his choices in a news release on Wednesday "in a bid for greater transparency in the leadership selection process." He was backing R.J. Simpson, not Cochrane, for premier, but said he could change his mind after the candidates took questions.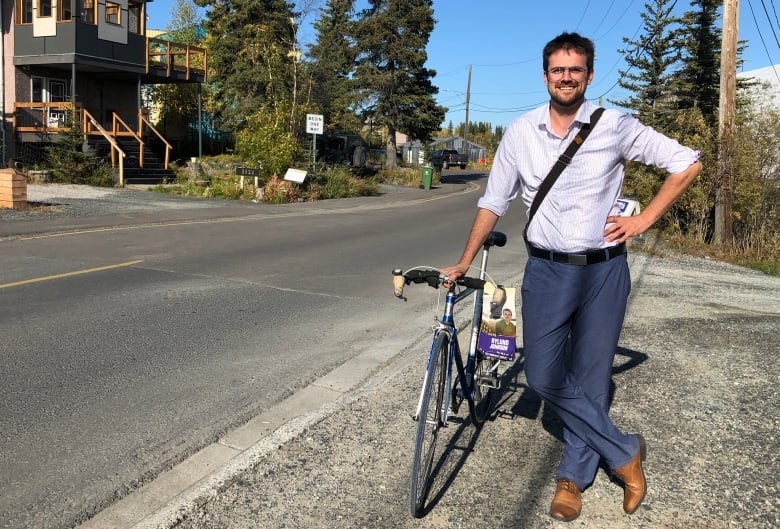 Johnson said he would not be seeking a seat in cabinet.
Shane Thompson, MLA for Nahendeh, said he'd be supporting Jackson Lafferty for premier because he's had the most experience in the Legislative Assembly, and because he's from a small community and gets the challenges those residents face.
Though Thompson stopped short of offering his votes for cabinet, he said he'd like one of the spots — maybe Education or Finance.
"In the Nahendeh riding, when I came out with who I was voting for and why, a number of the residents were happy with my decision. You're not going to please everybody, " said Thompson.
"At the end of the day I have to go with what my constituents and my gut tell me."
Julie Green, who is vying for a cabinet post, said that for premier, her constituents have expressed support for both Cochrane and Simpson.
Green said all the candidates have something to offer. "The question is," she said, "which person is most likely to go forward with the change we were elected to represent?"
Related stories from around the North:
Canada: Canadian FedElxn 2019: Liberals hang on to western Arctic, centre-left NDP takes east, Eye on the Arctic
Finland: Sámi Parliament of Finland torn on local rights, urban influence, Yle News
Norway: Political earthquake shakes up Northern Norway, The Independent Barents Observer
Russia: How Murmansk government plans to attract newcomers and reverse regional decline, The Independent Barents Observer
Sweden: Swedish gov's budget raises fears over inequality, Radio Sweden
United States: Protest, policy critiques mark first day of Alaska Federation of Natives Convention, Alaska Public Media