Winds challenging Finland's icebreakers despite record low Baltic ice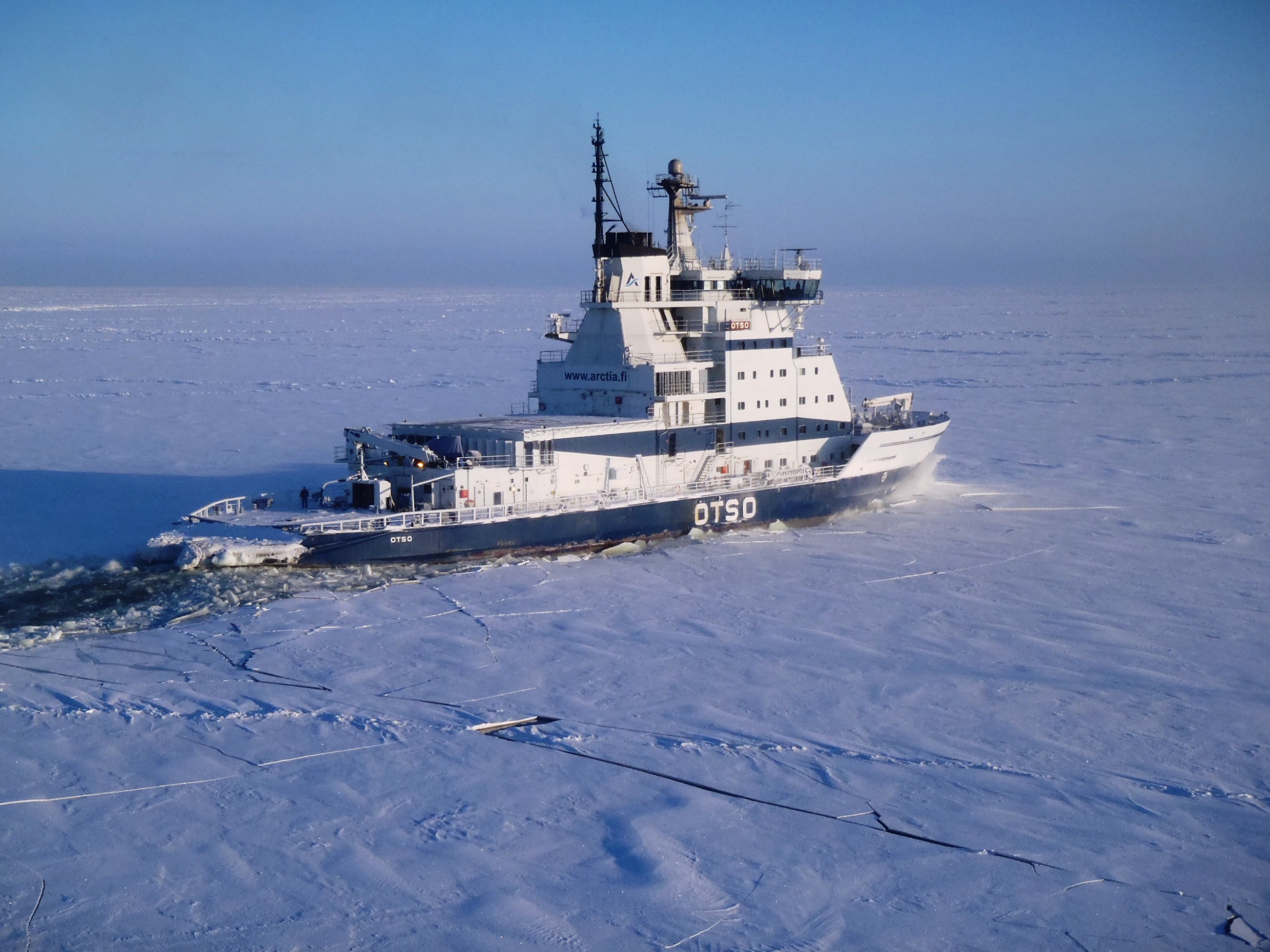 So far the winter has been relatively mild and the extent of ice cover in the Baltic Sea is less than has ever been recorded at this time of year.
However, high winds have created pack ice in Finnish coastal areas, keeping three icebreakers working full-time in the northern reaches of the Gulf of Bothnia.
Mild weather has not meant an easy time for icebreakers and their crews.
"Whenever the temperatures are mild and the winds are high, it's a tough winter," says Timo Jeskanen, master of the icebreaker Kontio.
Right now, three Finnish icebreakers, the Kontio, the Otso and the Polaris are all working full-time in the northern end of the Gulf of Bothnia that separates Finland and Sweden. In contrast, Swedish icebreakers have had a much easier winter and have rarely had to even leave port.
The explanation is the effect winds out of the west and southwest that have packed ice along the Finnish coast. Even the most powerful sea-going vessels need assistance to clear their way through the pack ice on their way to northern ports.
"Nearly all of January saw high winds or storms that created pack ice," explains Timo Jeskanen.
Meteorologist Niko Tollman of the Finnish Meteorology Institute confirms that counting up the number of stormy days this past month made January one of the windiest first months of the year over sea areas since 1994.
Ice and slush
Maritime traffic in the north of the Gulf of Bothnia is right now completely dependent on the assistance of icebreakers in order to reach the ports of Tornio, Kemi and Oulu.
Because of the winds, the paths plowed through pack ice don't stay open for long.
The situation is made even more challenging by a zone of slush, kilometres wide, at the southern edge the ice cover churned by high waves.
"It is difficult for icebreakers to move through waves and less strongly reinforced vessels can't be assisted through the waves. We have to wait for the wind to fall before we can tow them towards their destination," says Jeskanen.
Unusually little ice
Most winters, ice in the Baltic extends to cover 170,000 square kilometres, two-fifths of entire sea.
"Right now, ice covers about 33,000 square kilometres, and that is as little as at the same time in 2008. That year, at the end of winter, there was less ice cover in the Baltic Sea than ever measured," says Meteorologist Niko Tollman.
In 2008, only 49,000 square kilometers of the Baltic froze over during the whole of the winter. The ice cover gained strength in March of that year, but April sunshine made the ice cover fragile.
"If we compare the final days of January, in 2008, there was more ice in the Gulf of Bothnia, but the Gulf of Finland was almost ice-free," Tollman explains. "At present, there is less ice in the Gulf of Bothnia, but shallow waters along the coast of Estonia are frozen over."
Related stories from around the North:
Asia:  Full steam ahead for Asian icebreakers in the Arctic this summer, Blog by Mia Bennett
Canada:  Ship trouble in the Arctic on the rise: report, Alaska Public Radio Network
China: China's silk road plans could challenge Northern Sea Route, Blog by Mia Bennett
Finland: World's most eco-friendly icebreaker starts duty, Yle News
Norway:  Arctic shipping – The myths, the realities & the challenges ahead, Eye on the Arctic
Sweden:  Sweden wants lower emissions for new icebreakers, Radio Sweden
Russia:  Arctic tests for Russia's new icebreakers, The Independent Barents Observer
United States: Coast Guard advances plans to build 3 icebreakers, Alaska Dispatch News