New apprenticeship programs aim to train Alaska workers amid a tough job market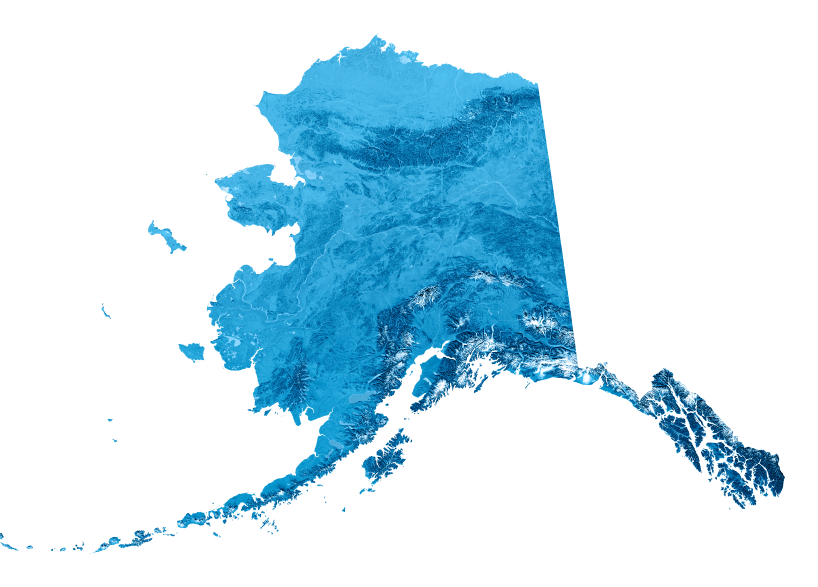 With more job losses expected this year, it may not be the greatest time to be looking for a job in Alaska. But some apprenticeship programs in a handful of fields are launching to train workers for the future.
The Alaska Air Carriers Association is developing new apprenticeships for future pilots and mechanics. The Alaska Primary Care Association wants to train people to be health workers, medical billers or medical assistants. Alaska Native corporation Calista Corp. just announced a new maritime apprenticeship program.
The hope is that they'll be able to help steer some Alaskans into areas where they might be able to find careers, despite the state's economic downturn.
The Alaska Department of Labor and Workforce Development is touting the expansion of apprenticeship programs beyond the fields they're usually associated with as a way to address the changing employment landscape in the state.
"We all know it's a very challenging climate right now," said Heidi Drygas, commissioner of the state's Labor Department. "But there are some glimmers of hope. We think oftentimes about construction apprenticeships, because it's the gold standard. But there's no reason they should be limited to construction."
The Labor Department provided funding for, or is a partner on, several of the new programs.
Putting a stop to the ripple effect
Alaska is expected to lose about 7,500 jobs in 2017, more than it lost last year, according to preliminary estimates from the state. While the oil and gas sector and construction were among the hardest-hit industries for job losses in 2016, those declines started a ripple effect that's predicted to result in losses in almost every major sector this year.
Calista's maritime apprenticeship offers training in three areas: deck side, engine room and galley/kitchen, with tiers that allow an apprentice to move up as he or she earns certifications and sea time. The program is set to launch in March.
The Southwest Alaska corporation started examining workforce development issues within its companies in 2014, said human resources director Heather Spear.
"We looked at demographics of basically all the employees: who'd be hitting retirement soon, where are we lacking in certain areas, and what are areas we needed to focus on in terms of getting people working," she said.
Training community health workers
The Alaska Primary Care Association's new program, launching later this year, aims to boost wages for some positions in health care, one of just two industries expected to add jobs this year in the state. Specifically, the focus will be on community health workers.
"The community health worker is a huge movement taking place nationwide," said APCA apprenticeship training coordinator Cherise Fowler. "Basically a community advocate to help improve patient outcomes, to help people manage their care. … There's a large workforce in the last four years who have participated in getting thousands of Alaskans enrolled in the Affordable Care Act."
The plan is to move 110 apprentices through the APCA program in its first 18 months. Fowler said that, as of last week, about 85 people had expressed interest.
Only about 10 apprentices will move through the first round of Calista's new program.
"Most of them are in the nascent stages," said Ed Flanagan, director of employment and training services with the state Labor Department. "We're doing this in a time of diminished activity in a lot of industries, but there's always openings. Even in hard times, employers have needs."
About a dozen people so far have signed up for a budding chiropractic program through the Alaska Chiropractic Association, Flanagan said.
A slow-growing interest
More people in Alaska are signing up for apprenticeship programs than they were 10 years ago, according to a report the Labor Department released last year. But it's still a "fairly small percentage of our total workforce," Dan Robinson, director of research and analysis at the Labor Department, told Alaska Dispatch News at the time.
Between 2004 and 2014, about 9,000 people in Alaska participated in an apprenticeship program, according to that report.
Currently, there are about 2,000 apprentices in the state across all occupations, Flanagan said. Roughly 60 percent of those apprenticeships are in construction, he said, compared with about 75 percent a decade or so ago.
"(There's been) some loss in the training infrastructure here in Anchorage," said Bill Popp, president of the Anchorage Economic Development Corp, who noted that Alaska also lacks a community college system.
Earn while they learn
A new dual program of sorts is under development at the University of Alaska Anchorage's Community and Technical College that would create a clear path for students who want to pursue an associate degree on top of an apprenticeship.
"It's literally the best of both worlds," said Denise Runge, dean of the Community and Technical College. "For the student, it's earn while they learn. And many employers … know they're going to get a longer-term, more committed employee who's going to have all the skills and things you get with a degree."
Ideally, Runge said, the school would work in partnership with "every major apprenticeship employer in Alaska," from the International Brotherhood of Electrical Workers to oil and gas companies and auto repair shops.
All these new offerings aim to fill different gaps. Runge said the goal of the college's program is to build up a more agile workforce.
Strategic approach
"The challenge we have is, where are the workforce demands?" asked Popp, who said Alaska has a history of some training programs dying off due in part to lack of interest. "There's some work that needs to be done in terms of where is the new normal, and being more strategic in how we focus our workforce development."
The aviation industry is one clear target, a field in which many people are concerned about a looming shortage of pilots and mechanics. The Alaska Air Carriers Association has been working on launching new training programs for mechanics, commercial pilots and, potentially, aircraft dispatchers.
Some air carriers already have on-the-job training, but AACA executive director Jane Dale said she hopes more would participate if the association creates a registered apprenticeship program.
Pending approval from the U.S. Department of Labor, that program is expected to begin later this year with 20 to 30 mechanics, Dale said.
In fields like construction, which have long used the apprenticeship model to train workers, it's still not a sure path to a career in a tough economy like Alaska's. Construction spending in Alaska is expected to decline again this year.