Mushers reach halfway point of Yukon Quest sled dog race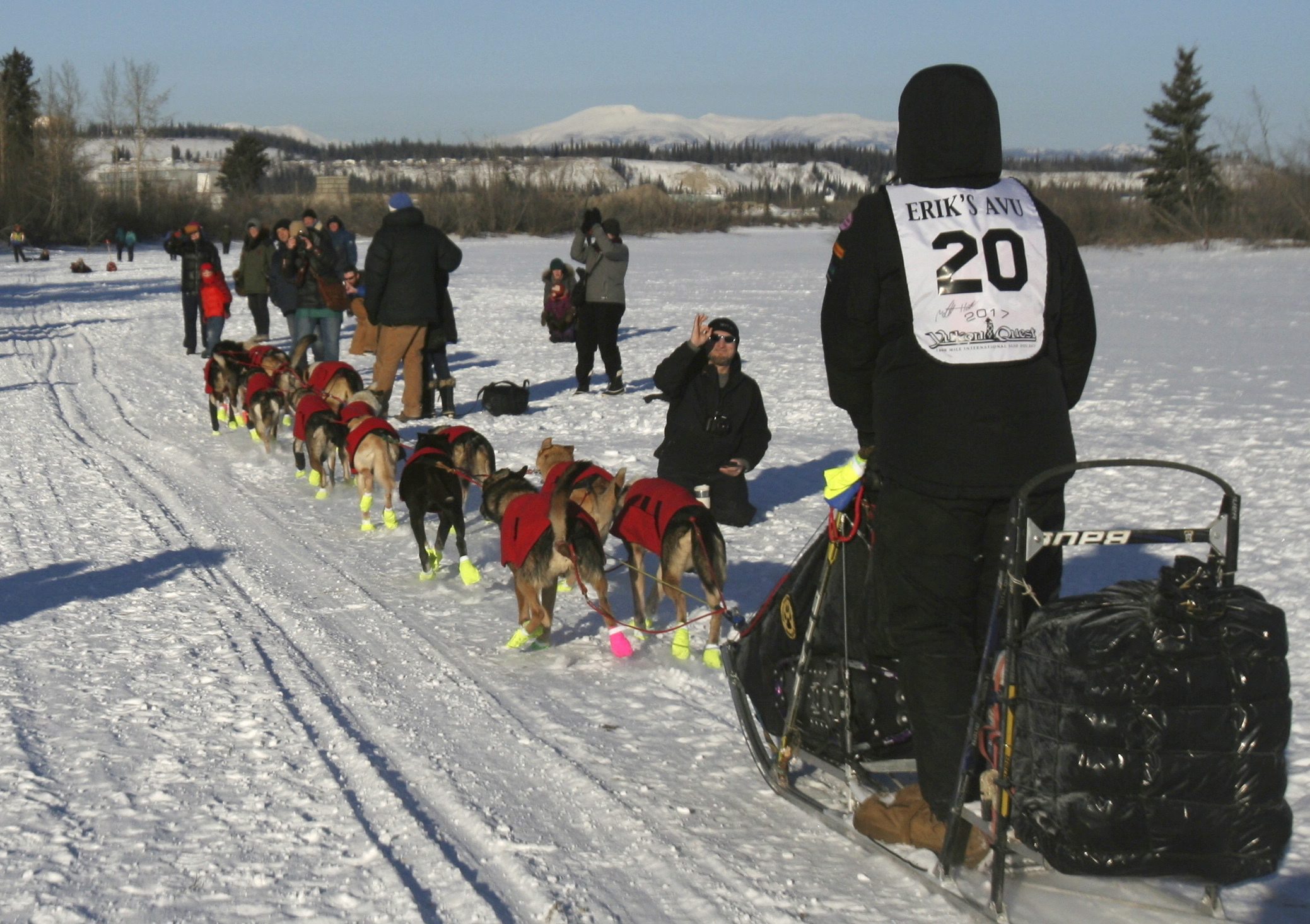 One of the world's great Arctic events and races is now at the halfway point in -27 Celsius weather.
Mushers in the Yukon Quest annual dogsled race reached the halfway point yesterday afternoon and evening in the epic 1600 km race run annually between Fairbanks Alaska, and Whitehorse, Yukon.
On its website, the idea of the race is explained:
The Yukon Quest was founded on the premise that a dog driver and his team should be a self-sufficient unit; capable of challenging varied terrain and severe weather conditions. The race is a living memorial to those turn-of-the-century miners, trappers, and mail carriers who opened up the country without benefit of snowmobiles, airplanes, or roads.
The race began on February 4. Of the 21 mushers starting this year, there are several Americans, a few Canadians,  a Belgian Canadian, a British-Canadian, a Swede, a musher from France, and one from Japan. Several women are among the mushers as well, in this gruelling endurance test.
Second place arrival
Watch
Hugh Neff
arriving in second place at the Dawson City halfway point, in this video by CBC journalist Cheryl Kawaja.
Here's Hugh Neff arriving in Dawson City in second place. pic.twitter.com/R9Y7dRHzAO

— Cheryl Kawaja (@CherylKawaja) 8 février 2017
Three teams have pulled out just before the halfway point at Dawson City.
One was Canadian Jason Campeau, another was American Laura Neese, both citing conern about the condition of their dogs. Neese's husband Ed Stielstra also scratched but said it was in support of his wife's future racing goals.
In Dawson there is a mandatory 36 hr layover where dogs and musher's conditions are checked. Sass will be the first to start out from Dawson City on Thursday morning.
Additional information-sources
Related stories from around the North: