Ice-Blog: Will new climate scientist on board influence Exxon?

Last year I had an interesting guest in the studio here at Deutsche Welle.
We talked for a good half hour about climate change and the ocean and the need for the Paris Agreement to be put into action, and whether we can still save the Arctic ice as we have known it in our lifetimes.
Excerpts from the interview were broadcast on Living Planet and published online.
Susan Avery is an atmospheric scientist. She was President and Director of the renowned Woods Hole Oceanographic Institute from 2008 to 2015, and became a member of the scientific advisory board to UN Secretary General Ban Ki Moon in 2013. She was in Bonn for a lecture organized by Björn Müller-Bohlen from the department of strategic partnerships at the Forum of International Academic Sciences in Bonn, to explain to people here how climate change is affecting the ocean.
I was surprised to say the least when I saw that from the beginning of February Dr. Susan K. Avery had been elected to the board of directors of ExxonMobil.
Topsy-turvy world?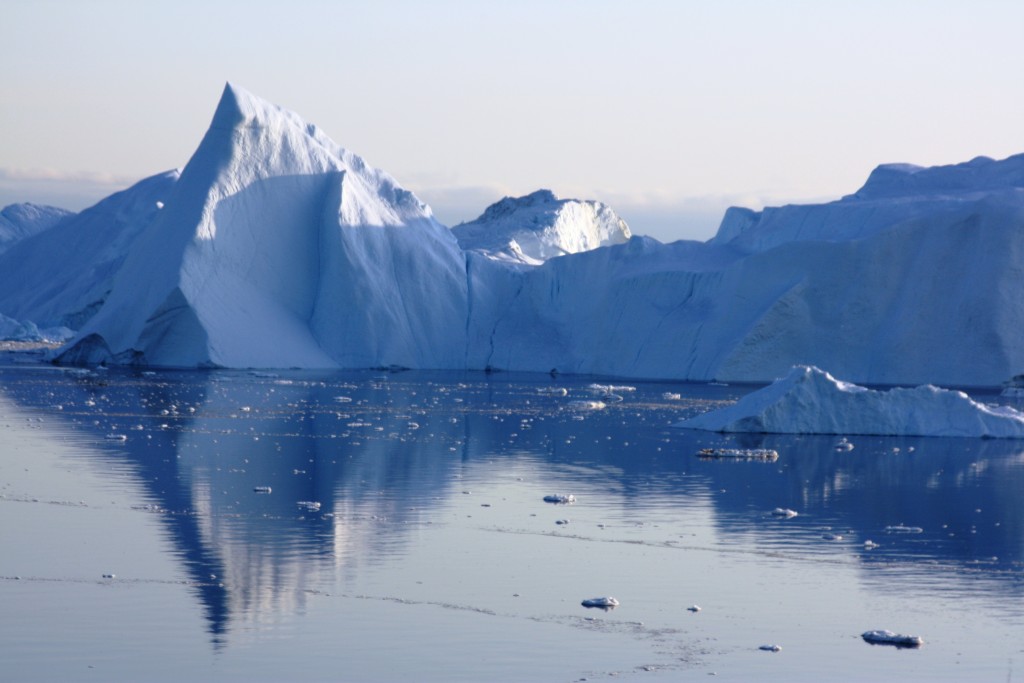 So the former Exxon chief Rex Tillerson has taken the key post of Secretary of State in the Trump administration,  climate skeptic Scott Pruitt takes over the EPA, the world worries about the future of the climate and the environment –  and a leading climate scientist has joined the "largest publicly traded international oil and gas company and one of the largest refiners and marketers of petroleum products", as ExxonMobil describes itself. It is also at the centre of a huge controversy over claims that it denied climate change, covering up facts and funding climate skeptic bodies. Interesting times indeed. (The Dawn of the Trumpocene?) What are we to make of it all?
I emailed Dr. Avery to try to arrange another interview to discuss her motivation and expectations. She did respond swiftly, telling me she was "honored to be elected to the Board and look forward to serving in that capacity." But interview requests are being handled by Exxon.
Reactions to her appointment have been mixed, ranging from those who see this as a mere greenwashing type of move by Exxon, and those who think this represents a gradual shift in thinking in the corporation (pragmatic shift to renewable energies given the problems ahead for fossil fuel companies?)  and the optimists who think this could possibly even be a chance for a climate expert to influence the policies of the fossil fuel giant and a sign that the times are 'a changin'.
From the "horse's"mouth
I decided to have another look and listen to the interview I recorded with Dr. Avery last year, to remind myself and those who will be watching her actions with interest, of what she stands for when it comes to protecting the climate, the ocean and the Arctic.
She is certainly in no doubt about the human factor in climate change. When I mentioned that we humans had been "interfering" with the climate, she laughed good-naturedly at my under-statement, and went on to elaborate on how we are increasing the temperature of the atmosphere by infusing carbon into it. She clearly named fossil fuels as a cause. So what, I wonder, will she be telling the board of ExxonMobil?
Our subject was the effect of greenhouse gas emissions on the oceans in particular. She stressed that while 25 percent of the carbon dioxide we release goes into the atmosphere, a stunning 93 percent of the extra warming created is in the ocean. I went on to ask her about the impacts:
"The carbon dioxide we've put into the atmosphere already and the heating associated with that means that we're already pre-destined for a certain amount of global temperature increase. Many people say we have already pre-destined at least one and a half degrees, some will say almost two degrees. That's why it's really important to address the warming questions. And I was really pleased to see the Paris Agreement finally signed off on."
Fossil fuel threat to the ocean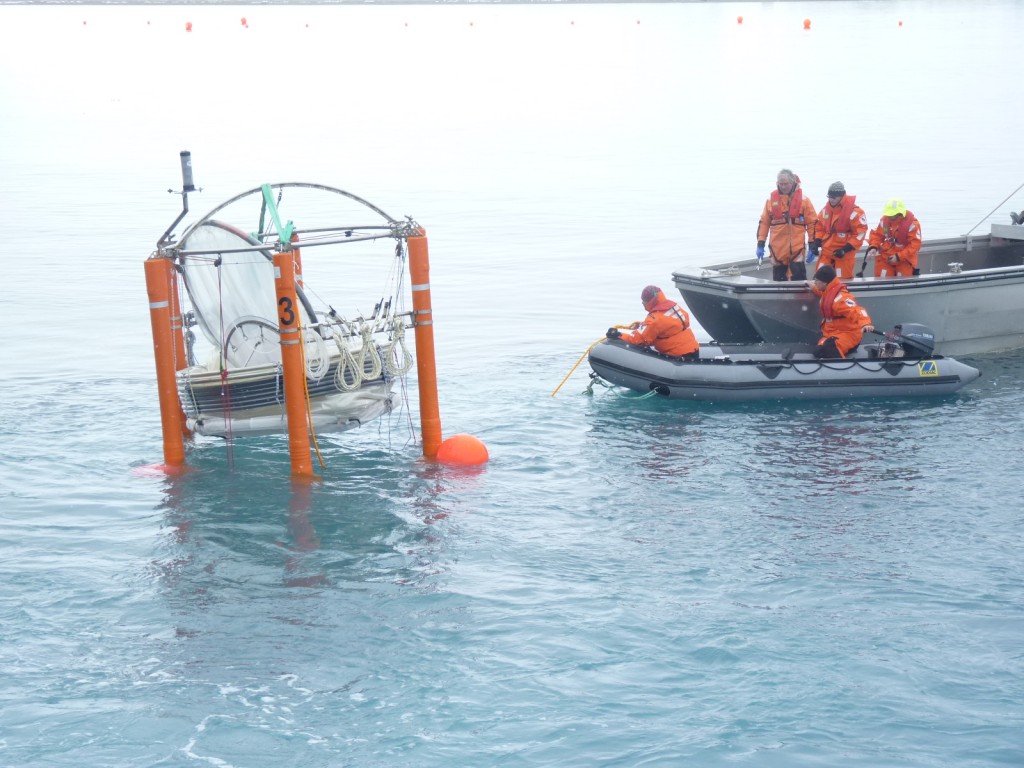 With the future of US participation in implementing the Paris Agreement very much up in the air under the Trump administration, one wonders how Avery is going to push the decarbonisation of the economy necessary to keep anywhere near the two degree limit, on the board of one of the world's biggest oil and petroleum concerns.
She also stressed in her talk with me the huge threat to the food chain posed by ocean acidification, as carbon dioxide emissions change the PH of the ocean.
"Our coral reef systems and a lot of our ecosystems in the ocean are having a battle with warming, and those ecosystems that involve shell production and reproduction, as in our reef systems, are also battling acidification issues. This is really critical, because it attacks a lot of the base of the food chain for a lot of these eco-systems. "
Another of the threats to the ocean and the creatures in it is pollution, and Avery told me her time as head of Woodshole was a time of "many crises  in the ocean"  – including the  Deep Water Horizon oil spill:
"That was a real challenge for us in terms of looking at the technologies we have in a different way, solving a different type of problem, and from these crisis moments we learned a lot about our science and our technology, and how to improve it and go forward."
Well, here's hoping that knowledge and Dr. Avery's expertise here will help the company where she is now on the board.
Kudos for the journos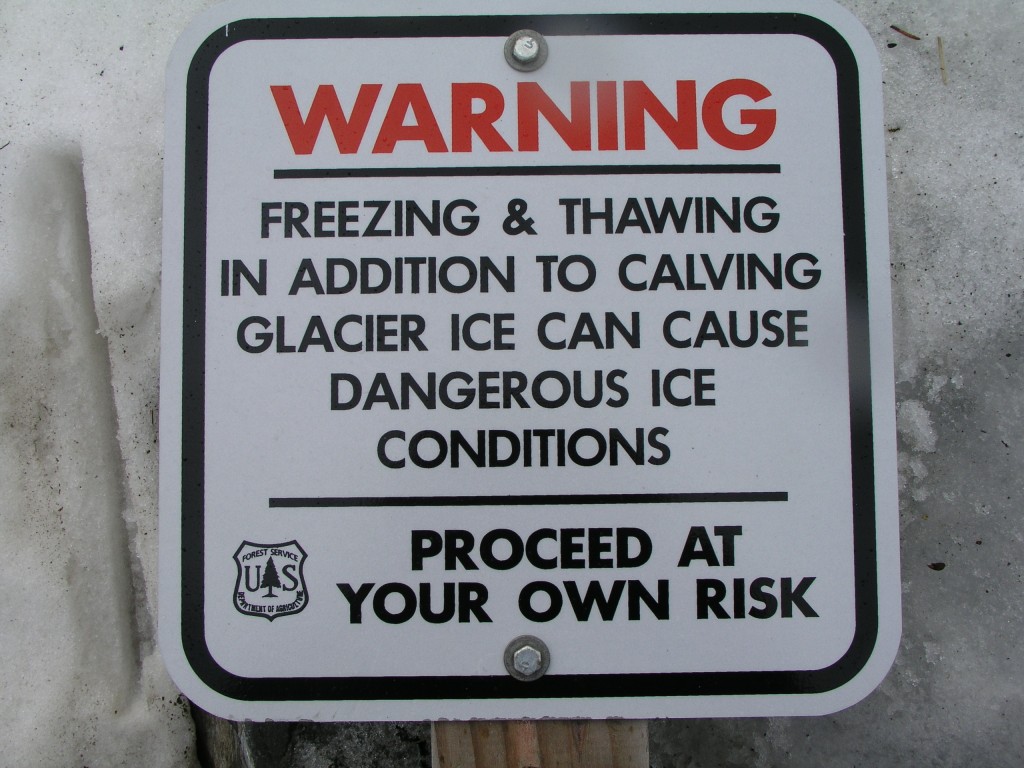 Another point that came out of our interview was Avery's firm belief in the key role the media have to play in explaining what is happening to our climate and environment to "ordinary people".
"It is things like Living Planet and others that really begin to educate people and involve people in understanding their environment and their planet," she said in the DW studio.
As host and producer of Living Planet together with my colleague Charlotta Lomas, it was good to have that acknowledgement from a leading scientist and adviser to the UN. Avery also mentioned progress in recent decades in raising public awareness of environmental issues, such as pollution or acid rain, thanks not least to media coverage.
Unfortunately that job is not made any easier – especially in the United States – with an administration that tries to gag journalists and, it seems, any organization that does not spread the information the government think should be spread.
Motives and methods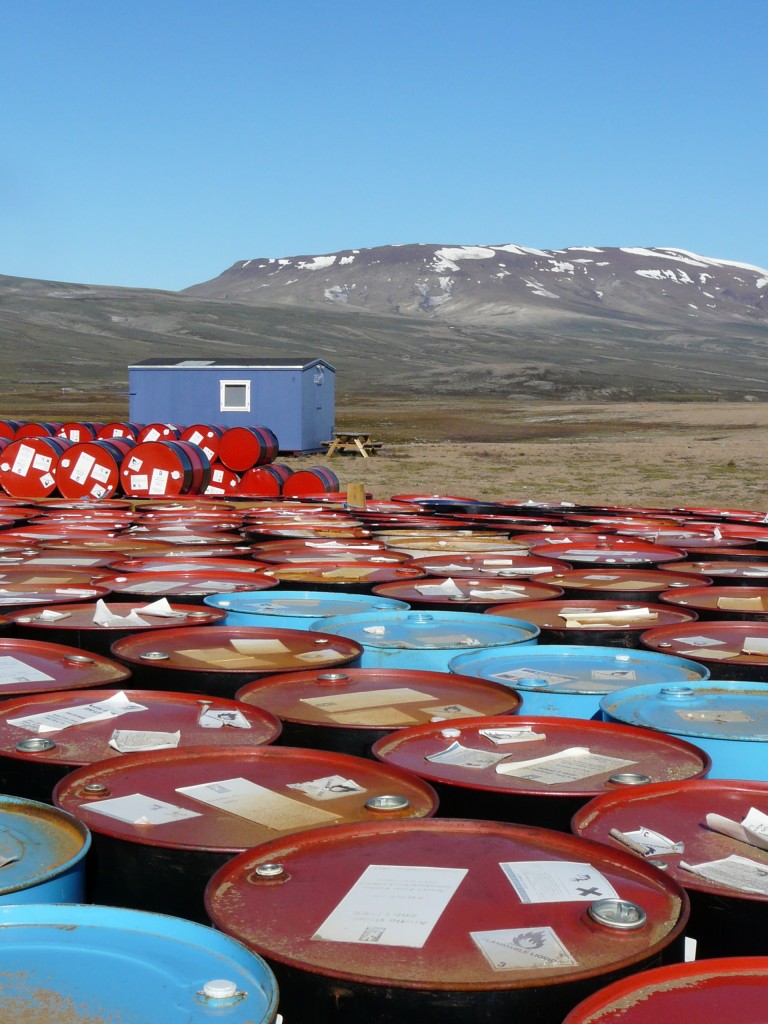 So what motivates someone like Susan Avery to take on a controversial position like board membership on a company whose main business results in harmful changes to the planet which she has been working for years to publicise? Perhaps another snippet from the interview can shed some light, when I asked my guest Avery how she had come to be a member of the board of advisors to Ban Ki Moon (not that I would compare that to joining ExxonMobil).
"I was intrigued by the opportunity to play on a stage level that was very high politically, and making sure that science was interfaced in a number of dimensions, into the policy and decision-making process at that level. The committee itself is a wonderful board in terms of the different disciplines represented, different countries represented, different perspectives we all have on the science and the environment, and on human health issues, that the UN needs to be cognizant of."
Clearly, this is a woman who likes to be in influential positions – and to bring different camps and expertise together:
"We talked a lot about science, the policy-society interface, the role and engagement of stakeholders, those are governments at all levels, the business community, and conservation.
What about the Arctic?
Of course one of the Iceblogger's most urgent concerns is what climate change is doing to the polar regions.  With record temperatures in the Arctic and record low sea ice cover, I asked Avery to sum up the impacts for our Living Planet listeners. She expressed her concern that "we are beginning to see a very rapid increase in ice loss in the Arctic". She cited the melting of the big land ice glaciers as a major contributor to sea level rise. She talked of how not only atmospheric temperature but warming ocean waters are degrounding glaciers and melting ice from below:
"That is a major concern for sea level rise, but also because when the land-based ice comes into the ocean, you get a freshening of certain parts of the ocean, so particularly the sub-polar north Atlantic, so you have a potential for interfacing with our normal thermohaline circulation systems and (this) could dramatically change that. Changes in salinity are beginning to be noticed. And changes in salinity are a signal that the water cycle is becoming more vigorous. So all of this is coupled together. What's in the Arctic is not staying in the Arctic. What's in the Antarctic is not staying in the Antarctic. I would say the polar regions are regions where we don't have a lot of time before we see major, massive changes".
So let us hope Dr. Avery will be able to convince her fellow board-members and the decision makers at ExxonMobil about that – and about what has to happen. Fossil fuel emissions in general have got to go down. And the fragile Arctic in particular is in need of protection. Clearly, she has her work cut out for her.
Is there still time?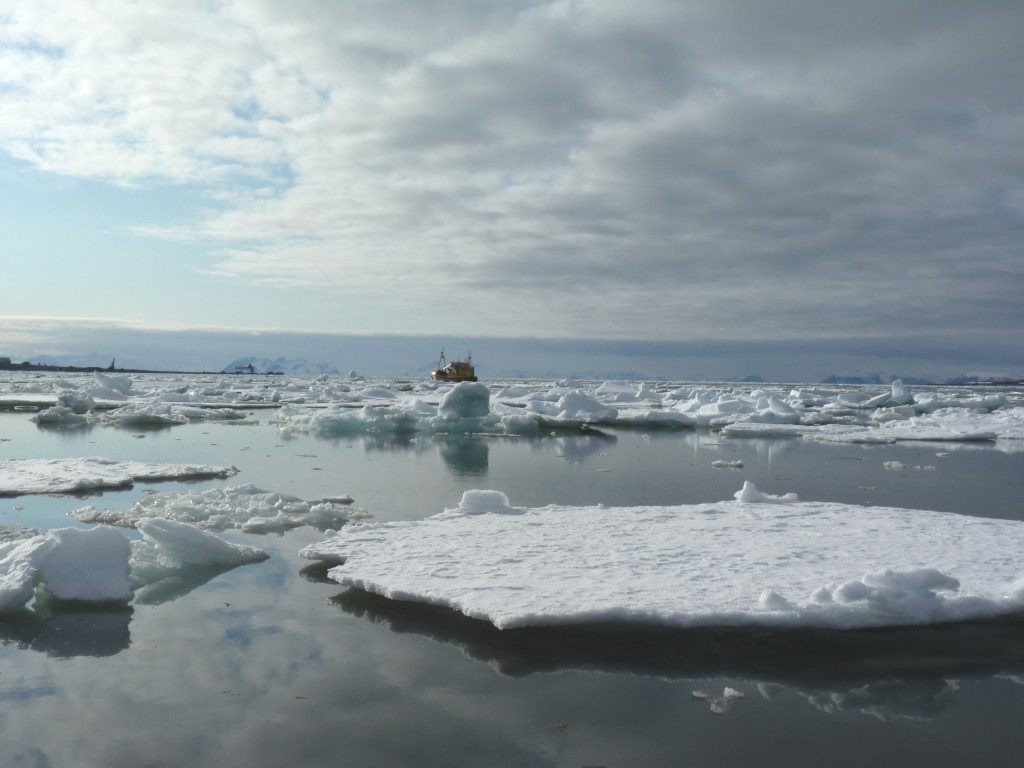 Reporting Avery's appointment to the ExxonMobil board, the news agency AFP quotes her as saying:
"Clearly climate science is telling us (to) get off fossil fuels as much as possible."
I asked her whether she believed, given that we have already put so much extra CO2 into the atmosphere and the ocean, that there was any way we would be able to reverse what is happening in the Arctic. Her reply – unsurprisingly – was not too reassuring:
"I don't have an answer, to be honest. I think we're still learning a lot about the Arctic and its interface with lower latitudes, how that water basically changes circulation systems, and on what scale. (…)We know so little, about the Arctic, the life forms underneath the ice (…) And I think it's really important, because the Arctic will be a major economic zone. We've already seen the North-West Passage through the Arctic waters, we're going to see migration of certain fisheries around the world, and we don't even know completely what kind of biological life we have below that ice. We have the ability to get underneath the ice now. I call these the frontiers, of the ocean, and that includes looking under ice. It's a really exciting time."
If that excitement can be put into protecting the fragile polar ecosystems rather than taking advantage of our emissions misdeeds to date to use easier access for commercial exploitation, I am all for it.
ExxonMobil remains a primary target of environmentalists. It has been the subject of investigative reports by environmental news nonprofit Inside Climate News and others, saying it "manufactured doubt" about climate science even while contradicted by research by its own climate scientists. The company says the reports are biased, but faces government investigations over the controversy. In January, a Massachusetts court ruled the oil giant must turn over 40 years of documents on climate change, in a win for Massachusetts Attorney General Maura Healey, who has described the probe as a fraud investigation. ExxonMobil has countersued against Healey, arguing she lacks jurisdiction in the matter.
As I indicated above, there are environmentalists who were not impressed by the appointment of a climate scientist to the fossil fuel giant's board. AFP quotes Shanna Cleveland of Ceres, a nonprofit group that works on shareholder actions to pressure companies to address climate change. She called the move a "really good first step, but not much more than that", and fears Susan Avery could be  a "lone vote in the wilderness" on climate change given ExxonMobil's record on the issue.
The climate advocacy group 350.org dismissed the appointment as "little more than a PR stunt."
Scientists to the fore
But at a time when some critics say the Trump administration is threatening environmental democracy in the USA, I would prefer to see Dr. Avery's new position as a move in the right direction, if a tiny one.
With scientists gearing up to march on Washington in the not-too-distant future, we can do with experts who acknowledge, understand and call for action on climate change on every level, in every corner.
Susan Avery described her time on the UN scientific advisory board in her interview with me here in Bonn as as "a fun exercise." In the current climate, I cannot imagine the same will apply to being the climate advocate on the board of a controversial fossil fuels giant like ExxonMobil.

Related stories from around the North:
Canada:  Time to invest in renewable energy for Arctic communities: WWF-Canada, Radio Canada International
Norway: Barents Sea oil champions get more licenses from Norwegian government, The Independent Barents Observer
Russia: Big growth for Russian Arctic oil in 2016, The Independent Barents Observer
Sweden: Swedes discover new Barents oil and gas, The Independent Barents Observer
United States:  Alaska House Democrats introduce oil-tax bill to heated debate, Alaska Dispatch News