Finnish government buys naturally diverse historical island from forestry giant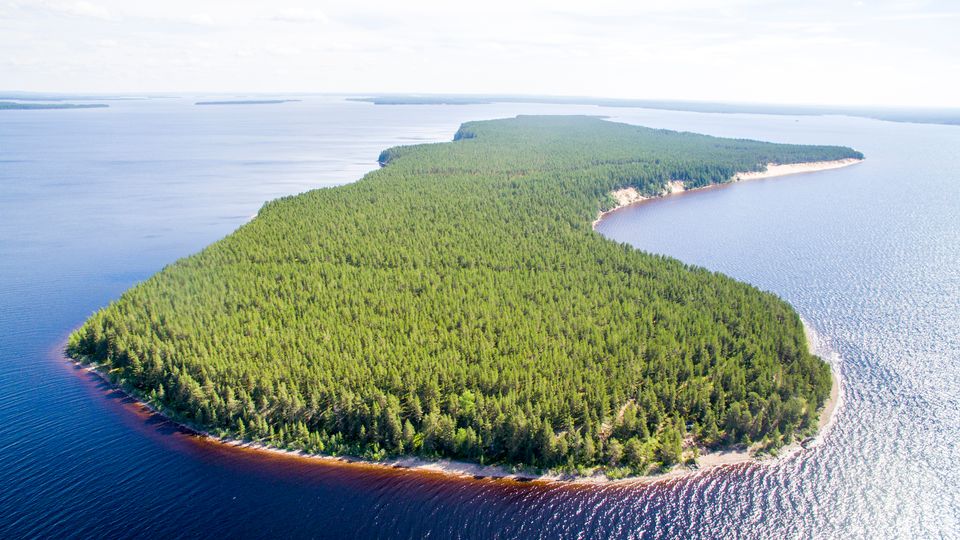 Forestry company UPM has sold the island of Ärjänsaari in Kainuu to the Finnish government. The island has abundant nature and an exciting history. The island can still be used by the public, and will later be turned into an official nature reserve.
The Kainuu Centre for Economic Development has purchased a 270-hectare island in Kajaani for the Finnish government from forestry firm UPM. The island has been on sale since last summer.
Kari Pääkkönen, chief of the Kainuu Centre for Economic Development, calls the sale significant. The island is coveted for many reasons, including its natural diversity.
"Ärjänsaari is an exceptional location in relation to other parcels of land," he says. "There are structures on the island in varying conditions, many of them protected sites. The island has also been used for various purposes whose impact on local nature had to be assessed."
When dealing with a business partner the size of UPM, the devil is in the details, Pääkkönen says. The island has a more than hundred-year history of well-documented local utilization.
"This way we can ensure that the area will remain in recreational use in future as well, which was a main point of interest in the citizens' feedback we received," Pääkkönen continues. "In fact there will probably be even better opportunities now."
The government intends to eventually make the island an official nature reserve.
Dunes and bluffs
Ärjänsaari island has a colourful past. It has served as grazing grounds and a ritual site for Laplanders, a pirate base in the 1860s and a leisure location since as early as the 1720s. There are five buildings on the island which are historically significant and protected under the Antiquities Act.
Ärjänsaari is part of the EU's Natura 2000 natural territory programme and a national beach protection initiative.
"The island will become a nature reserve in its entirety, and all efforts are already being geared towards this end," says Environment Ministry inspector Päivi Gummerus-Rautiainen.
Chair Pekka Pajala from the Kajaani Sailing Association says that the government is the best buyer the island and its visitors could ask for. He also rounds up a few suggestions.
"If the pier built by UPM is part of the deal, then that will serve us well. But if it isn't, a pier or dock will have to be constructed, otherwise mid-sized boats won't be able to land. The campfire sites and public toilets could likely do with some repairs."
Related stories from around the North:
Canada: Calls for protection of Canada's Lancaster Sound, Radio Canada International
Finland:  New environment minister blocks peat bog protection, Yle News
Norway: Russia snubs Norway with nature reserve opening, The Independent Barents Observer
Russia: Arctic national park expands, becomes Russia's biggest, The Independent Barents Observer
Sweden: Prospecting Boom Squeezes Sami Land, Radio Sweden
United States: Arctic Ocean may be next as Alaska officials seethe over ANWR move, Alaska Public Radio Network