For first time, Alaska reveals recipients of cash credits for oil and gas activity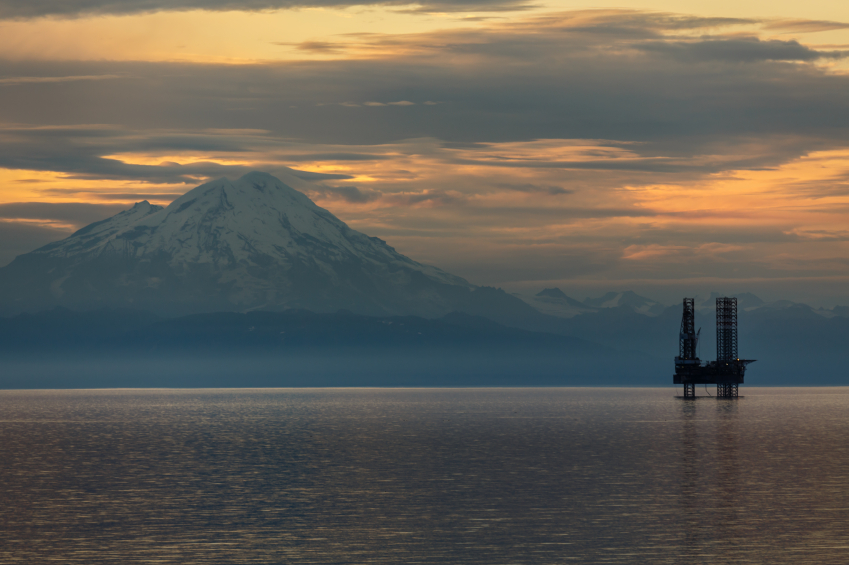 Alaska ended years of silence about its oil and gas tax credits this week by announcing the names of companies that collected $73 million in 2016 in state cash incentives designed to spur exploration and production.
The 2016 payments to 12 companies and municipal governments generally covered work done in 2015, as part of the state's controversial tax-credit program that paid up to 65 percent of an explorer's costs.
The Legislature began phasing out those credits last year in House Bill 247, the same law requiring the disclosure each April for payments made in the previous year.
In the past, state officials limited by confidentiality restrictions, were not allowed to list amounts received by individual companies.
"This is a first," said Ken Alper, director of Alaska's Tax Division.
$477 million in requests
The data was unveiled Tuesday in a two-page letter to legislative leaders from Alaska Department of Revenue Commissioner Randy Hoffbeck.
At the start of 2017, requests for cash tax credits from the state totaled $477 million, according to the letter. The fund from which the credits are paid had only a fraction of that money, in part because of a veto by Gov. Bill Walker. Payments were deferred to a future date.
Large oil producers, such as BP, Exxon Mobil, ConocoPhillips and Hilcorp, were not on Tuesday's list.
Producing more than 50,000 barrels of oil equivalent daily, they are not eligible for the cash credits, though they receive other benefits under the state's tax system. Also, they can purchase the cash-credit certificates to offset production taxes they pay to the state.
The type of work a company did to receive the tax credit is not part of the new disclosure requirement. Payments the state made before 2016 are also not listed.
Largest payout to Cook Inlet field owner
Cornucopia Oil and Gas Co., owned by a German holding company, received the largest payout at $39.9 million. Cornucopia is the majority working interest owner in the Kitchen Lights field in Cook Inlet and owns Furie Operating Alaska, the field's operator.
Natural gas production began at the field in late 2015, helping Anchorage and other cities in Southcentral avert a shortage of natural gas needed for heating and electricity.
After Cornucopia, the second-largest recipient was Renaissance Umiat, at $11.2 million. The company had hoped to strike oil at the remote Umiat prospect about 100 miles west of the Dalton Highway, a project that required the construction of a ice road in winter to conduct operations.
Renaissance Umiats' parent company, Australia-based Linc Energy, filed for bankruptcy last year. Renaissance, which owned state and federal leases at Umiat, has been bought by Malamute Energy.
According to Alaska corporate records, Malamute has its headquarters in Delaware, but its sole listed corporate officer lives in Minnesota.
The Municipality of Anchorage among the recipients
Apache Alaska Corp. received $10.5 million from the state last year. Apache Corp., an independent oil company based in Houston, Texas, announced in March 2016 it was shutting down its Alaska operations after several years of exploration.
Despite its extensive program in the Inlet, the company left without a discovery, saying it would focus elsewhere.
Miller Energy Resources received $3.4 million from the state. The company went through bankruptcy reorganization last year, but is survived in the Inlet by operator Cook Inlet Energy.
Bluecrest Energy, which began long-distance horizontal fracking beneath the Inlet this year, received $2.3 million.
The Municipality of Anchorage, which owns a portion of the Beluga gas field that provides gas in Southcentral, received $3.4 million. The North Slope Borough, a producer of natural gas used by communities in the region, received $813,000.
Several companies received less than $1 million, including Native corporation Doyon Limited, receiving $650,000 for exploration in the Interior region of the state.
Related stories from around the North:
Canada:  Arctic offshore drilling too dangerous: Trudeau, Radio Canada International
Finland: Finland carbon neutral by 2045 says country's environment minister, Yle News
Germany: Cheap oil from the Arctic? Fake news, says climate economist Kemfert, blog by Irene Quaile, Deutsche Welle
Norway: Norway proposes massive opening of Arctic shelf to oil drilling, The Independent Barents Observer
Norway: European Parliament calls for ban on oil drilling in icy waters, The Independent Barents Observer
Russia: Big Russian oil conquers new Arctic region, The Independent Barents Observer
Sweden: Swedish government unveils new climate law, Radio Sweden
United States: Explorer plans first test of fracking potential in Alaska's North Slope shale, Alaska Dispatch News