Norwegian and Russian officials disagree on nickel plant emissions cuts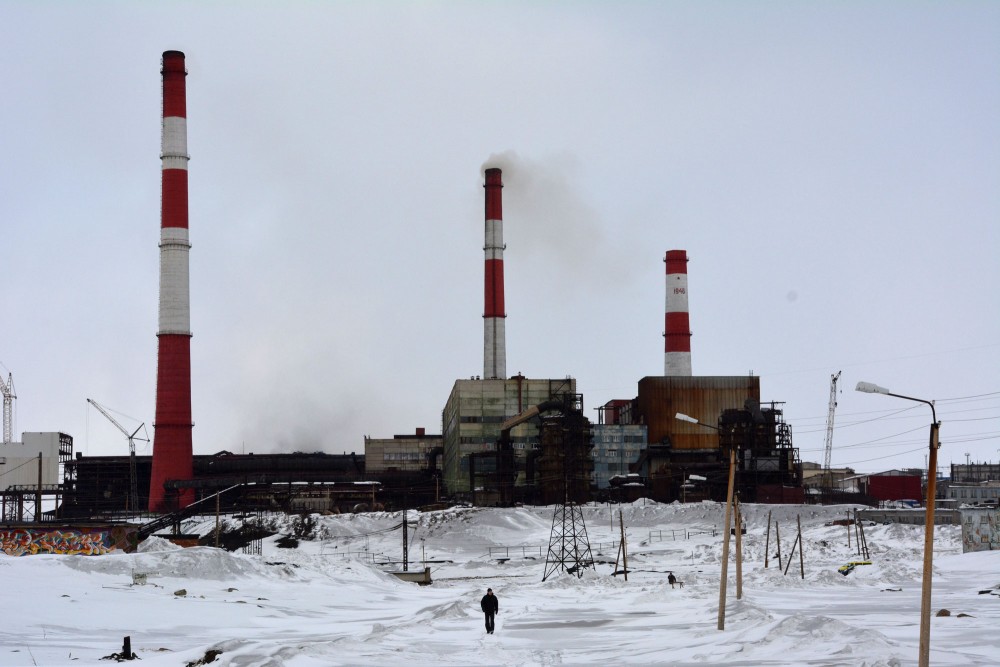 Sulphur emissions will be slashed 30 percent by year 2019, the Russian side says. That is not enough, the Norwegians respond.
Pollution from the nickel plant in Nikel, the Russian border town, was once again on the agenda in Norwegian-Russian inter-governmental talks. The aging plant located just few kilometers from the two countries' joint border, remains a major source of pollution in the region.
The emissions will be reduced by 30 percent by the end of 2019, plant owner Norilsk Nickel says. But the Norwegians remain skeptic. They have heard promises from the Russian company before. So far, little has happened.
The issue was on the agenda in this week's meeting in the Joint Norwegian-Russian Environmental Commission, the bilateral forum which for the past 25 years have assembled government officials and experts in the field. For the first time in 12 years, the two countries' ministers attended.
«We are concerned, says Norwegian Minister of Climate and Environment Vidar Helgesen. «Every year, we see excessive levels of sulphur dioxide on the Norwegian side because of the continuous emissions from Nikel», he adds.
«We are also concerned about the levels of heavy metals», the minister underlines in a press release.
Proposed cuts "not enough"
The meeting, which took place in Oslo, included also Rune Rafaelsen, the Mayor of Kirkenes, the border municipality located only a few miles from Nikel.
«The proposed cuts are not sufficient», Rafaelsen says to the Barents Observer. According to the mayor, the Russians turned irritated from his repeated calls for tough measures against Norilsk Nickel and its regional subsidiary Kola MMC.
«They propose to cut emissions from Nikel to 51,000 tons per year. But that is not enough», he underlines.
«They turned angry on me and said that I was ruining the good harmony in the meeting», the town mayor says.
The Joint Norwegian-Russian Environment Commission was established in 1992 and has since assembled on an annual basis.
«Environmental cooperation between the two countries serves as an important stabilizing factor, aimed a developing tourism infrastructure, protected nature areas and protect the unique ecosystems of the Barents region and its cultural heritage», Russian Minister Sergey Donskoy says in a press release.
Related stories from around the North:
Canada:  Arsenic contamination persists in Yellowknife lake a decade after gold mine shut: study, Radio Canada International
Finland: Terrafame mine admits more widespread groundwater contamination, fights stricter environmental rules, Yle News
Germany: German scientists sound alarm on Arctic trash, Radio Canada International
Russia: Biggest air-polluter in Barents Region awarded for environmental responsibility, The Independent Barents Observer
Sweden: Stockholm cleans up and passes air quality test, Radio Sweden
United States: Contaminants in animals provide clues about the health of the North, Alaska Dispatch News