Researchers voice concern about warmer Arctic waters and effects on fish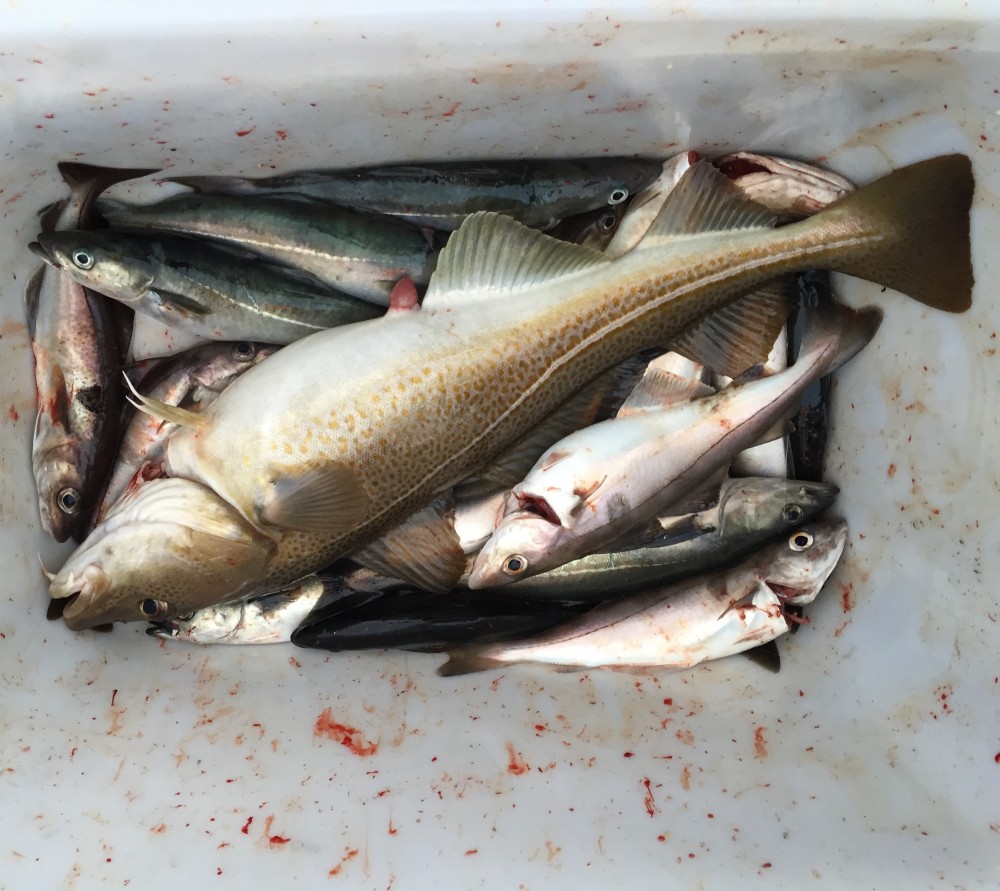 «We have never before been in this situation», says marine researcher Mette Skern-Mauritzen.
The waters in the Arctic are warming at an alarming pace, researchers from the Norwegian Institute of Marine Research say. That has consequences for life in the sea, and for the work of the marine researchers, the Marine Research Institute informs.
«When assessing the changes over the last 15 years, we see that the development has progressed incredibly quickly», says Mette Skern-Mauritzen.
She is heading a research group at IMR which looks at consequences of the warmer Arctic sea water.
«When the temperature increases, the fish species move towards the north», she says. «The stocks which are fond of warm water spread out over bigger areas and increase in numbers», she adds
That concerns the Atlantic cod, the key fish in the Norwegian and Barents Seas.
Especially the traditional Arctic species come in squeeze from the trend. These are normally small fish which live close to the sea bottom. The have to move further north to survive, because their traditional water are simply becoming too warm, the researchers say.
Quick changes and consequences for the ecosystem
Russian research data indicate that average water temperatures in the Barents Sea and the Kara Sea in 2016 were up to 2,5 degrees above normal.
The Russian Hydrometeorological Center does not exclude that the heat ultimately could result in almost ice-free Arctic water in summertime already in the course of this decade.
The quick changes now compel researcher to step up cooperation.
«The temperature increase in the sea is getting so wide-reaching consequences for the ecosystem that the need for research cooperation is bigger than ever before, also between research disciplines», Skern-Mauritzen says.
In addition, she underlines, the representatives of the management regimes must be included.
«It is important that the ones who decide about how the marine resources are managed are well informed about the developments», she underlines.
Related stories from around the North:
Canada: Obituary for an Arctic river, blog by Mia Bennett
Finland: U.S. pullout from Paris climate pact condemned by Finnish leaders, Yle News
Greenland: Why Africa has to worry about melting Greenland ice, blog by Irene Quaile, Deutsche Welle
Norway: Less seal on the menu for hungry polar bears in Svalbard, Norway, The Independent Barents Observer
Russia: Buildings in Arctic Russia could collapse within decades says study, The Independent Barents Observer
Sweden: Sweden's climate minister : U.S. withdrawal from Paris sends a bad signal, Radio Sweden
United States: Arctic Ocean on track to be ice-free in summer by 2040, say scientists, Alaska Dispatch News