Canadian proposal on heavy fuel oil in Arctic adopted by world maritime body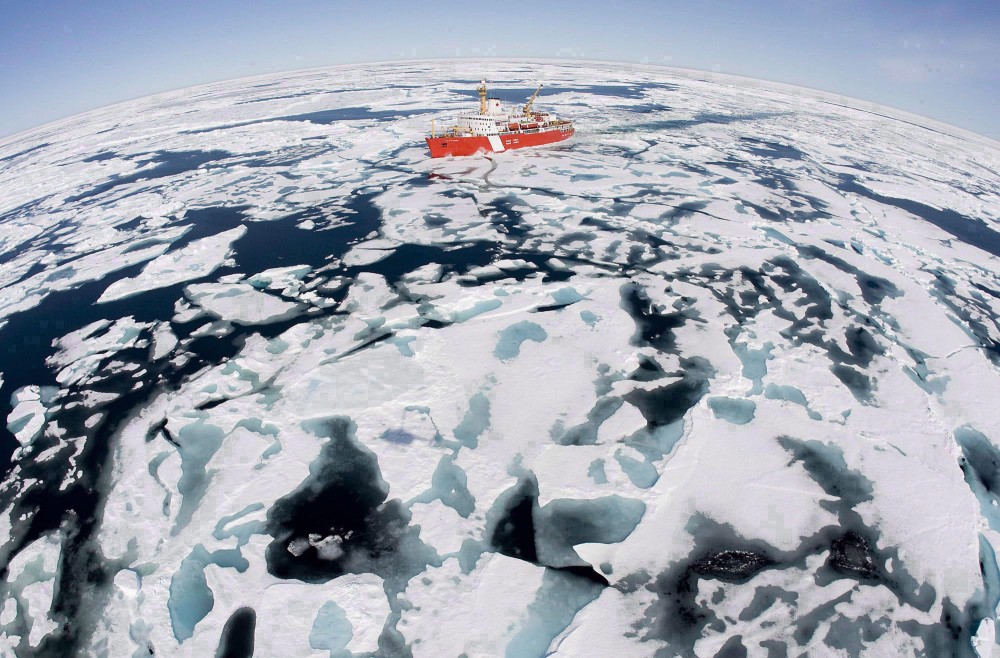 The United Nations' specialized agency that regulates maritime shipping has adopted a Canadian proposal to begin the process of developing rules on mitigating the risks of use of heavy fuel oil (HFO) to power ships operating in Arctic waters.
The agreement was formally announced at the conclusion of the plenary session of the International Maritime Organization's (IMO) Marine Environmental Protection Committee (MEPC 71) in London, England, on Friday.
"It's a very positive outcome here at the IMO in London," said Andrew Dumbrille, senior specialist in sustainable shipping at WWF Canada, in a phone interview from London. "The IMO has finally agreed that this is a pressing environmental issue and it needs to be dealt with."
Pushing for complete ban
The Clean Arctic Alliance, a coalition of international non-governmental organisations working for an Arctic phase-out of HFO, also welcomed the development and urged the IMO to start working on new measures immediately.
"With the Arctic warming at an unprecedented rate, it is imperative that the IMO starts work on developing new measures, including a ban on HFO use in the region, without delay," Sian Prior, Lead Advisor to the Clean Arctic Alliance, said in a statement.
"A ban on the use of HFO and carriage of HFO as fuel is the simplest and easiest measure to enforce which will provide the best protection for the Arctic. While this might seem ambitious, a ban can be adopted in 2020, and come into effect 18 months after adoption."
A similar ban already exists for ships operating in Antarctic waters, Dumbrille said.
Wide support
The Canadian proposal, Measures to Reduce Risks of Use and Carriage of Heavy Fuel Oil as Fuel by Ships in Arctic Waters, was co-sponsored by Finland, Germany, Iceland, the Netherlands, Norway and the United States.
The Canadian submission received support from all Arctic countries, including Russia, which was initially hesitant to support the proposal, Dumbrille said.
It was supported by France, Spain, Estonia, Czech Republic, Poland, Singapore, along with environmental NGOs, the cruise line NGO and several other industry NGOs, he said.
"Canada played a leadership role, a very positive role in reaching out to other countries to co-sponsor the paper, making sure that there was a broad support from member states, engaging with industry and NGOs ahead of this meeting to make sure that this would pass," Dumbrille said. "Canada deserves quite a bit of credit."
Compelling need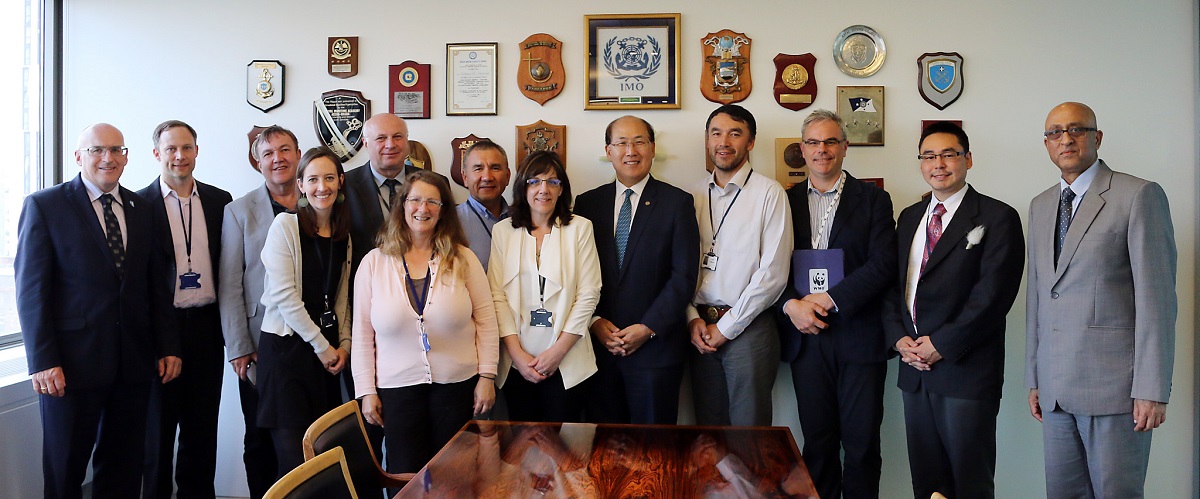 Seventy-five per cent of the ships transiting in the Arctic carry and use heavy fuel oils (HFO), a thick viscous residual fuel that produces high amounts of soot, particulate matter and black carbon, Dumbrille said.
Many countries cited the potential impact if HFO were to be spilled in the vulnerable Arctic environment as a reason to address the issue, as well the intervention from two Indigenous representatives from Alaska making the link to impacts on hunting and their livelihoods, Dumbrille said.
"Many countries supported that intervention from the Indigenous representatives and their voice contributed to movement from the IMO today in addressing the impacts from HFO use," he said.
A report commissioned by the Arctic Council's Protection of the Arctic Marine Environment (PAME) Working Group found that "in light of the particular heavy fuel oil properties, significant risk reduction will be achieved if the onboard oil type is of distillate type rather than heavy fuel oil," according to the MEPC final document.
"In addition to its toxicity, HFO is extremely viscous and breaks down more slowly in the marine environment than other fuels, particularly in colder regions like the Arctic," the document said. "Studies show that while 90 per cent of HFO remains after 20 days in the ocean, marine diesel can take as few as three days to break down."
HFO's persistence makes it more likely that any spill will eventually reach and pollute the shoreline, the report said.
"If a spill were to occur on ice-covered waters, HFO is more likely to become trapped in ice," the PAME report said. "Because HFO is heavier, more viscous and less likely to disperse or evaporate than other oil blends, it could persist and be transported even longer distances. These physical characteristics make the presence of HFO in Arctic waters particularly threatening to the Arctic marine environment and coastal ecosystems."
Lots of work ahead
A list of mitigation measures drawn up by experts will be presented and discussed at the next MEPC meeting likely to take place in April 2018, Dumbrille said.
"We're hoping that the simplest, the most direct, the most effective measure is to phase out the use of heavy fuel oil," Dumbrille said. "And that's what we will be pushing for the committee to agree to."
Related stories from around the North:
Canada: How to limit heavy fuel oil risks in Arctic? World maritime body discusses Canadian proposal, Radio Canada International
Finland: Finland looks to put education, environment at top of Arctic agenda, Yle News
Norway: Canada, France, Norway and Sweden express support for ban on heavy fuel oil in the Arctic, Radio Canada International
Russia: Breaking the ice with loads of Russian nuclear waste, The Independent Barents Observer
Sweden: Sweden wants lower emissions for new icebreakers, Radio Sweden
United States: World maritime body presents Polar Code to Arctic Council meeting in Alaska, Radio Canada International