Court ruling on Inuit consultation a 'wake-up call' for Canadian government says lawyer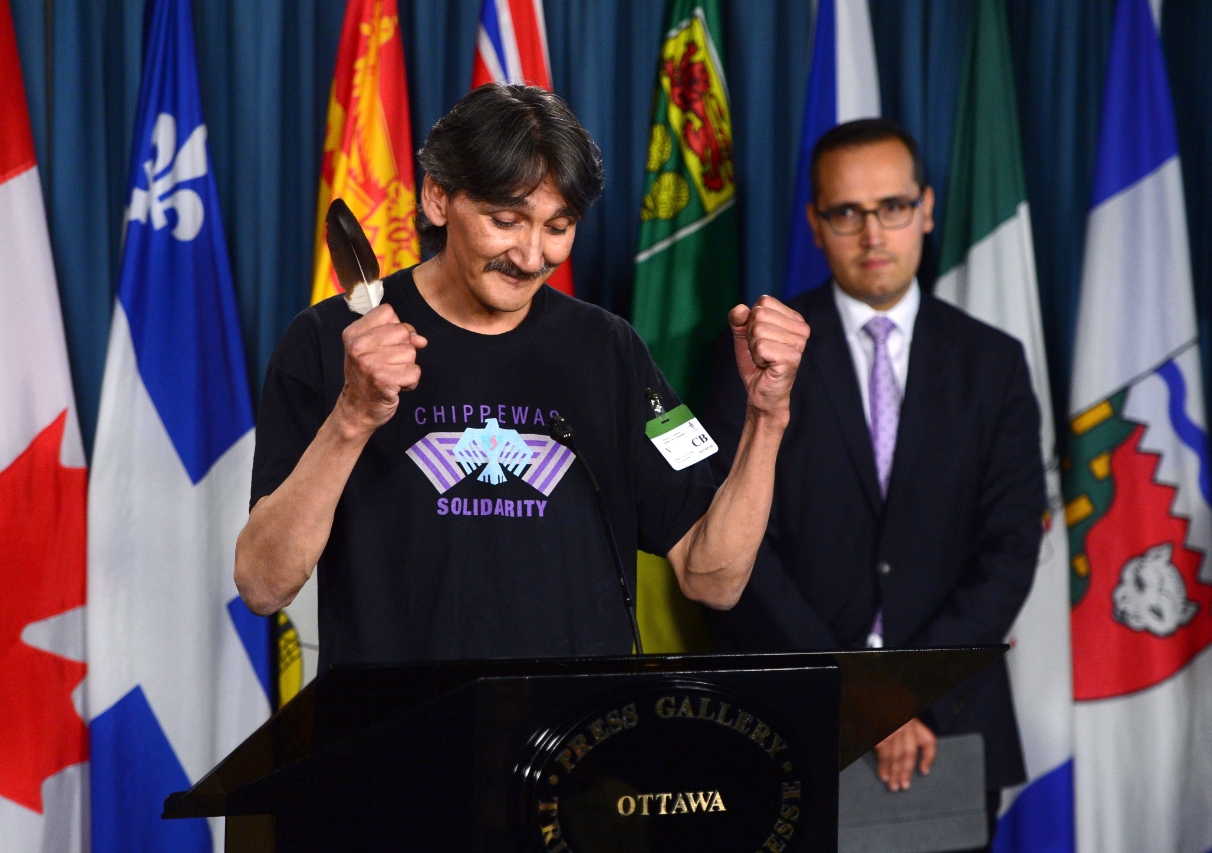 A ruling by Canada's Supreme Court this week that Inuit must be sufficiently consulted before projects affecting their communities are approved, will have important implications for future Arctic ventures, say those involved in the case.
"We're walking on cloud nine and so relieved," Jerry Natanine, a community leader from Clyde River, Nunavut and the hamlet's former mayor, told Eye on the Arctic over the phone from Ottawa on Wednesday after the decision was released.
"We can live our lives and hunt and fish. And if the company comes back? We'll have more rights to fight them and be part of the project."
Clyde River's lawyer Nader Hasan says the ruling sends an important signal to governments at all levels.
"Cases like this are about the soul of Canada," Hasan said in a phone interview from Ottawa. "It's about whether we're going to be a nation that runs roughshod over Indigenous rights or if we're going to be a nation that takes reconciliation seriously and takes Indigenous rights seriously.
"I hope the decision functions as a wake up call for Prime Minister Trudeau and his cabinet. As I said this morning,  I'm convinced Canada will arc towards justice and reconciliation. But sometimes the courts need to right the ship when the government veers off course and that's what happened in Clyde River.
"I hope governments across the country read the decision very carefully and realize they have to do a better job."
David & Goliath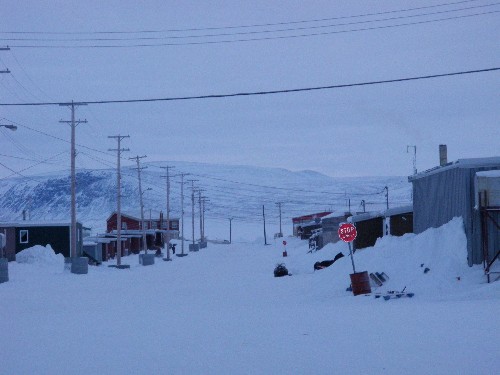 Clyde River, an Inuit community on Baffin Island in Canada's eastern Arctic territory of Nunavut, launched their court challenge three years ago after a consortium got a seismic testing project
approved by Canada's National Energy Board (NEB), an independent federal regulatory agency, against the wishes of many people in the community.
The exploration project was initiated by companies Geophysical Company ASA (TGS), Petroleum GeoServices (PGS) and Multi Klient Invest AS (MKI), who planned to use seismic testing to locate resources in Baffin Bay and Davis Strait, waterways located between Canada's eastern Arctic and Greenland,
In Canada, the case was framed as a David and Goliath battle between big business on one side and the small fly-in, Inuit community of about 1000 people on the other.
It was a battle the community was warned it would never win.
Blunt language from court on failure to consult
But the Supreme Court ruled in Clyde River's favour, using blunt language to outline the inadequacy of the NEB's communication with Inuit, including sending responses to questions by email in a 3,926-word, primarily English-language document, to the community where Inuktitut is the first language and limited internet availability made downloading such a document impossible.
"To put it mildly, furnishing answers to questions that went to the heart of the treaty rights at stake in the form of a practically inaccessible document dump months after the questions were initially asked in person is not true consultation," the ruling said. 
"I didn't think it was going to be so strong-worded like that," Natanine said. "I thought it was going to be really hard for us, but the Supreme Court did their job and justice was served."
Natanine's lawyer agrees.
"We're used to the Supreme Court using very measured language and analytic tones," Hasan said . "But some of the language used to describe the inadequacy of the consultation was quite vivid. I was pleasantly surprised by the strength of the language the Supreme Court used to criticize what took place in this case."
Why Canadians should be paying attention
Those involved in this long and complex case say they hope the three-year battle can serve as a model for Indigenous People's across Canada.
"I hope other nations and other communities can benefit from this ruling," Natanine said.
"We're not against development but we want to be involved.  We're the ones that know when the whales migrate, where the whales migrate to. But we need to be full partners."
Greenpeace, an environmental campaigning organization involved in supporting Clyde River throughout their case, says the ruling this week is one all Canadians should be paying attention to.
"Jerry Natanine, with the people of Clyde River behind him, have done so much to bring this issue forward," said Farrah Khan, a Greenpeace Arctic campaigner, in a phone interview from Ottawa.  "They're protecting the Arctic. They're protecting their way of life. They're protecting their rights.
"But the impact of their fight is really a benefit to all of us."
Write to Eilís Quinn at eilis.quinn(at)cbc.ca
Related stories from around the North:
Canada: Canada's Supreme Court quashes seismic testing project in Arctic, Eye on the Arctic
Finland: Smart grid electrical systems – a new export jackpot for Finland?, Yle News
Greenland:  Q&A: Impact assessments in the Arctic – What Canada and Greenland can learn from each other, Eye on the Arctic
Iceland: Norwegians and Icelanders let Alaskans in on the secrets to economic prosperity, Alaska Dispatch News
Norway: Norwegian company discovers gas while looking for oil in Arctic, The Independent Barents Observer
Russia:  Rosneft prepares seismic mapping of east Arctic waters, The Independent Barents Observer
Sweden: Swedish government unveils new climate law, Radio Sweden
United States:  Company delays drilling at Smith Bay, leaving a big Alaska energy prospect unconfirmed, Alaska Dispatch News