Alaska's largest newspaper files for bankruptcy; new publishers emerge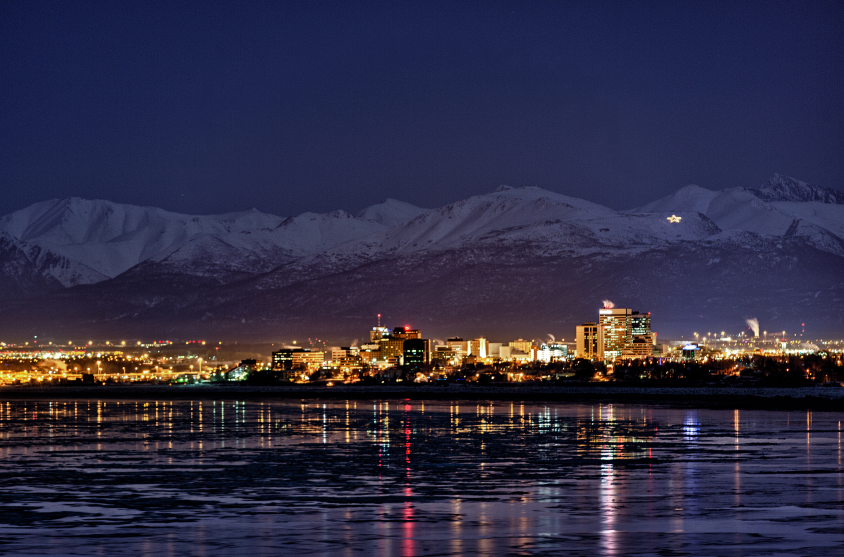 Eye on the Arctic editor's note: Alaska Dispatch News is part of the Eye on the Arctic circumpolar news partnership.
* * *
Alaska's largest newspaper filed for Chapter 11 bankruptcy protection Saturday evening and new owners — an Alaska family that made its fortune hauling freight and tourists on the Yukon River and its tributaries, and a company that owns rural newspapers in the state — have been lined up.
In a prepared statement Saturday, Alaska Dispatch News LLC owner Alice Rogoff, who also has served as publisher, said it was a "truly bittersweet" moment for her, though she is relieved the newspaper will live on under new ownership. Her four-paragraph prepared statement didn't name the new owners, though the group interested in buying the paper issued a statement Saturday.
"We've worked hard to help illuminate the issues of our day and provide a platform for points of view from across Alaska," Rogoff said Saturday. "Yet like newspapers everywhere, the struggle to make ends meet financially eventually caught up with us. I simply ran out of my ability to subsidize this great news product. Financial realities can't be wished away."
Cabot Christianson, a bankruptcy attorney representing the newspaper in the Chapter 11 proceeding, said that along with filing for bankruptcy protection, the company is also planning to ask the bankruptcy court to allow it to borrow up to $1 million in working capital from the potential buyers, and to seek court approval to sell the newspaper as a whole to that buyer.
Final decision to be made in a month
The potential buyers, working together, are a company composed of siblings Ryan Binkley, Wade Binkley, James Binkley and Kai Binkley Sims, as well as Alaska Media LLC, which owns three rural Alaska newspapers. The group is led by Ryan Binkley and Alaska Media owner Jason Evans, according to a statement the group issued Saturday. Former Anchorage Daily News publisher Jerry Grilly, who retired as president and CEO of the Denver Post in 2012, is a consultant to the group, Ryan Binkley said.
"At the same time the paper has filed for bankruptcy protection, we've entered an agreement to purchase the ADN and immediately take control of the operations of the paper, beginning (Sunday)," the group said in the statement.
The Binkley group, Ryan Binkley said, was formed specifically for the purpose of buying the newspaper. His company and Alaska Media will be pooling resources, but he declined to provide specific details about funding.
The final decision on the ownership of the newspaper will be made in about a month, Christianson said. Other parties that might be interested in buying the newspaper will also be able to bid, "and we could end up in an auction situation," he said. Binkley said the sale doesn't become final until the bankruptcy ends, and while Rogoff continues to own the company for now, the new group will operate it.
"There will still be a newspaper and there will still be jobs"
The $1 million in working capital can be used for payroll, taxes, "and whatever else is needed to keep a paper running," Christianson said.
"To the extent they want to see cash used for a particular purpose or they want to have some new person come in and run the company on an interim basis, they have that right," he said.
Binkley said the "final purchase price" of the paper "could be up to $1 million."
The newspaper is trying to protect the jobs that are in place, Christianson said. But the Binkleys, he added, will make that call.
"Who knows what they're going to do in terms of employees, but there will still be a newspaper and there will still be jobs," Christianson said. "The goal is to keep the paper going and maintain the presence of the paper in the community."
Ryan Binkley said in an interview there are no immediate plans for layoffs.
"We need to get in there, get to know everybody, understand how the organization is put together," he said. "We've got to find efficiencies, but no, we don't have any specific plans yet."
Looking to continue ADN's legacy
The Binkleys were all born and raised in Fairbanks, where the family has tourism companies The Riverboat Discovery and Gold Dredge 8. Their father is John Binkley, the president of the Cruise Lines International Association of Alaska and a former Alaska legislator.
Evans, who is Inupiaq, is also a lifelong Alaskan. Ryan Binkley and Evans will serve as interim co-publishers. In the long term, Binkley said the group will find a publisher — that might be one of them, or someone else they bring in.
"The ADN can't be allowed to go away. It's too important to the city of Anchorage and to the state of Alaska," the group said. "Alaska deserves and needs a robust and healthy paper of record as much as it needs any other public utility or infrastructure, particularly in these uncertain times."
In an interview Saturday, Evans said, "We're a group that kind of came together with the hopes of keeping the paper alive and keeping it strong and continuing the legacy of the Daily News and the Dispatch." Though Rogoff has "faced some recent financial trouble," Evans added, "she's been more committed than anyone to making sure there's quality journalism in the state."
Rogoff's contribution
Rogoff last week sent an email to staff that said she was "in discussions with several potential new investors in our company." On Friday, in another email to staff, she said "we are in discussions with potential new owners and investors."
Rogoff was the owner of the online-only news operation Alaska Dispatch, which was founded in 2008. In 2014, Alaska Dispatch purchased the much larger Anchorage Daily News from national newspaper chain McClatchy Corp. for $34 million. As part of the deal, she sold the newspaper's building in East Anchorage to Alaska telecommunications company GCI.
Rogoff, who is married to billionaire and Carlyle Group co-founder David Rubenstein, purchased the newspaper because she wanted to beef up news coverage across Alaska. She has a particular interest in Arctic issues.
Tough times for newspapers
Newspapers everywhere are struggling with how to make money. For more than a decade, readers have flocked away from print and toward the internet for their news. Print circulation has been declining for years. Weekday print circulation for U.S. daily newspapers dropped 10 percent from 2015 to 2016, according to data released in June by the Pew Research Center. Advertising revenue in the newspaper industry in the U.S. also declined 10 percent in that period.