Finland proposes a committee to address injustices toward Sámi people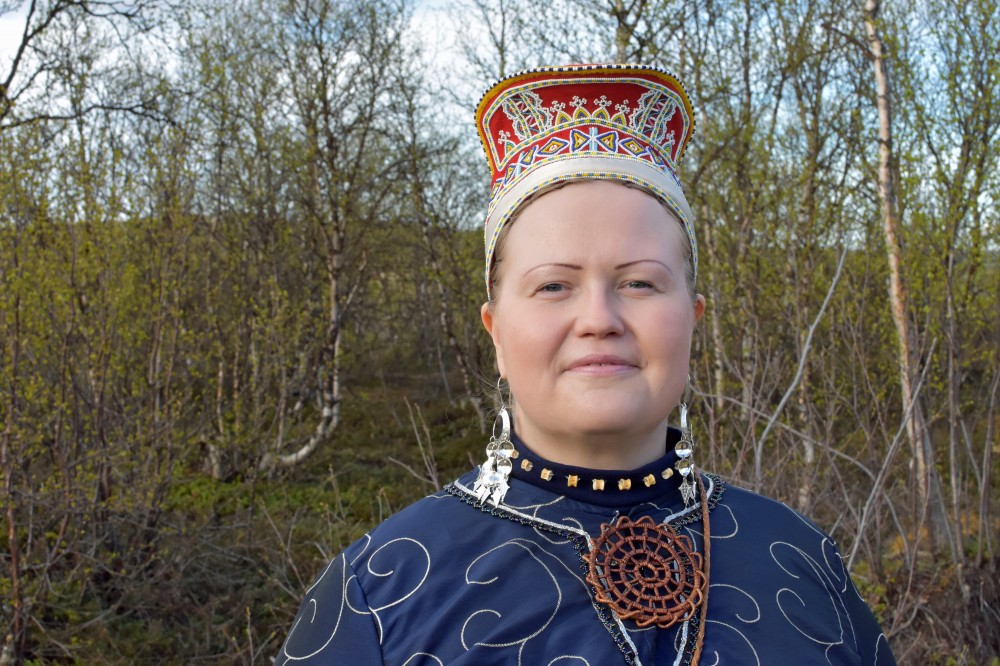 The Finnish government has begun the work of founding a conciliation committee to properly address the long-standing injustices faced by the indigenous Sámi people.
The State Secretary for the Prime Minister, Paula Lehtomäki announced on Friday that government's supplementary budget includes a 200,000-euro proposal to cover the costs of establishing the committee.
"I hope this will be a valuable tool in repairing relations between Sámi people and the Finnish government, as well as inter-Sámi relations," Lehtomäki says. "We're working with Sámi people, their Parliament as well as native Laplanders outside of the Sámi registry. Everyone's voice will be heard."
The move to finally form an official body to deal with Finnish Sámi-related historical imperialism and ongoing concerns comes after Prime Minister Juha Sipilä and the Sámi Parliament agreed to the founding last spring.
Up in the air
The budgetary announcement is a clear public step towards reconciliation, but there is still much to be done, says Sámi Parliament chair Tiina Sanila-Aikio.
"Before the committee is formed we need to discuss its mandate, its contents and its goals. We have to have a consensus on why this process is being started," she says. "The whole framework, including the schedule, is still unknown. This work has barely begun."
One of the most important questions will be the actual makeup of the committee. Lehtomäki says that it will be mainly directed by Finns.
"We think it's clear that at least one Sámi-appointed member should be a part of the committee," she says. "There are three Sámi languages in Finland, and we can't expect any one member to speak them all, but the language aspect will certainly be under consideration."
Sámi specialist consultants' views on the formation of the conciliation project will be heard next week.
"I really hope we can further this issue with Sámi researchers, for instance," Sanila-Aikio says. "Inari Sámi representatives have also been invited, and we will hear their ideas about making this committee a reality. We need our whole community to bring in viewpoints for this truth and conciliation body."
Despite the lack of details so far, Lehtomäki says the committee could feasibly begin operations before the end of the year.
Correction : Because of an Eye on the Arctic editing error, the photo that accompanied a previous version of this text identified the wrong individual. Tiina Sanila-Aikio is president of the Finnish Sámi Parliament, not Aili Keskitalo, who is the president of Norway's Sami Parliament.
Related stories from around the North:
Canada: Colonialism still present in Arctic, says premier of Canada's Northwest Territories, Eye on the Arctic
Finland: Barents bishops ask Arctic Council to promote fossil-free future, Yle News
Greenland:  Companies ill-prepared to respect indigenous rights in Arctic, study finds, Blog by Mia Bennett
Iceland:  Norwegians and Icelanders let Alaskans in on the secrets to economic prosperity, Alaska Public Radio Network
Norway: Establishment of Álgu Fund marks new beginning in Arctic Council, indigenous peoples say, The Independent Barents Observer
Russia: More protected lands on Nenets tundra in Arctic Russia, The Independent Barents Observer
Sweden: Treatment of Sami people among Swedish shortcomings : Amnesty International report, Radio Sweden
United States: Alaska and its tribes sign child services agreement, Alaska Public Media