Alaskans testified Thursday in U.S. Senate hearing on drilling in ANWR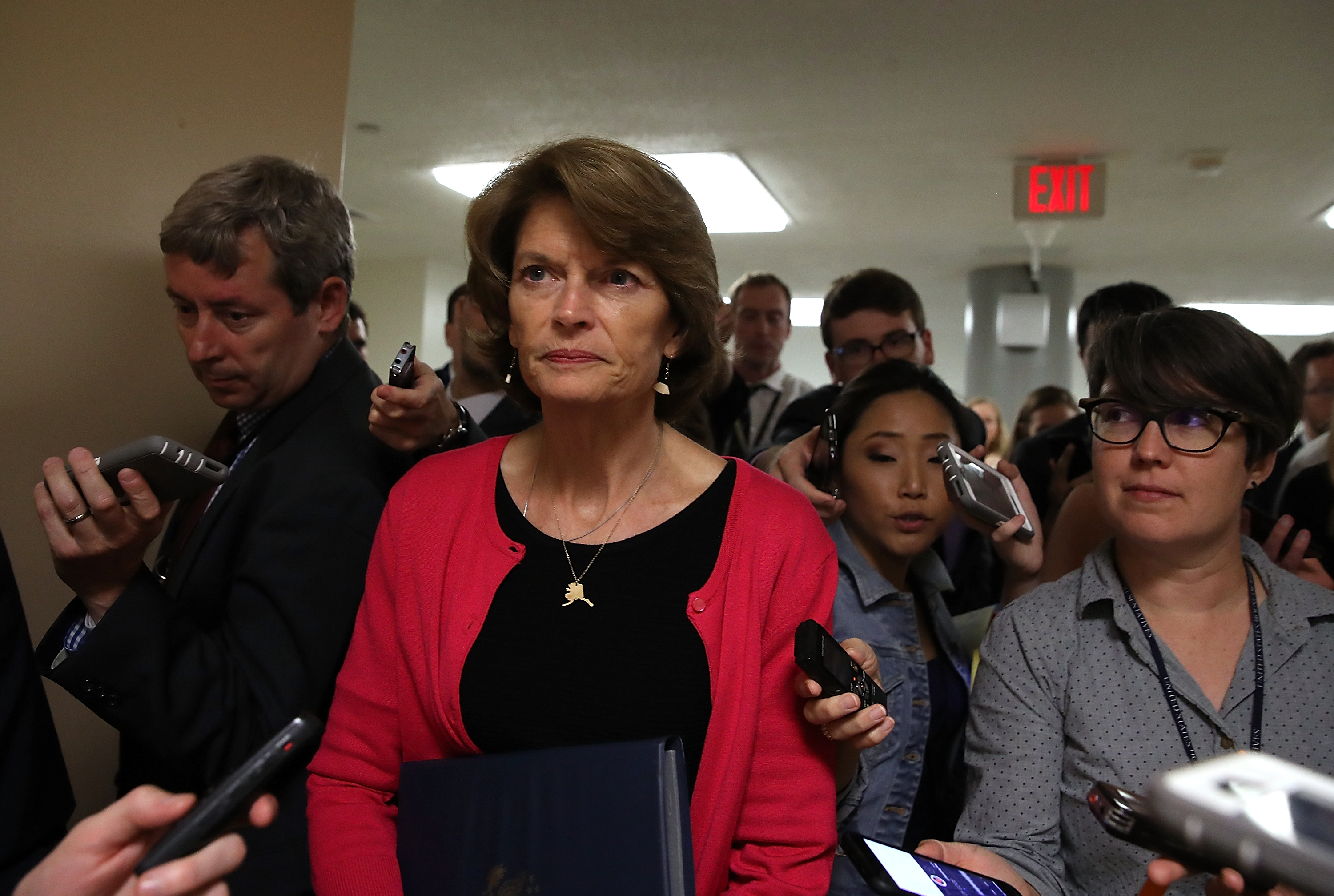 Alaska Sen. Lisa Murkowski brought together a slew of Alaskans, mostly pro-drilling, to testify at a Senate hearing about what it would mean to open up the coastal plain of the Arctic National Wildlife Refuge to oil and gas drilling.
Murkowski has regularly offered up legislation to open the so-called "10-02" coastal area of ANWR to drilling, but may have the best chance of passage in decades by attaching a provision to tax cut legislation congressional Republicans are planning for this year. As chair of the Senate Energy and Natural Resources Committee, Murkowski is in charge of finding $1 billion in additional tax revenue, which she hopes to draw from federal leasing profits.
Congress set aside an area of ANWR for potential drilling and exploration in 1980, but required an act of Congress and a presidential sign-off for that to happen. Despite consistent efforts by the state's congressional delegation in the nearly four decades since, success on that front has remained elusive.
The hearing began at 5:30 a.m. Alaska time, and streamed live on the committee's website.
Who's who
The hearing is chock-full of Alaskans, most of whom testified in favor of opening part of ANWR to drilling. Heavy opposition was expected from the committee's ranking member, Sen. Maria Cantwell, D-Wash.
Panel 1
Sen. Dan Sullivan, R-Alaska
Rep. Don Young, R-Alaska
Gov. Bill Walker, I-Alaska
Panel 2
Alaska Lt. Gov. Byron Mallott
Greg Sheehan, principal deputy director, U.S. Fish & Wildlife Service
Samuel Alexander, tribal member, Gwichyaa Zhee Gwich'in Tribal Government
Matthew Rexford, tribal administrator, Native Village of Kaktovik
Panel 3
Aaron Schutt, president, Doyon Ltd.
Lois Epstein, Arctic program director, The Wilderness Society
Richard Glenn, executive vice president for land and natural resources, Arctic Slope Regional Corp.
Pat Pourchot, former special assistant to the secretary of the Interior for Alaska affairs
Matthew Cronin, biologist, University of Alaska Fairbanks
Why there's a hearing
The Senate passed budget resolution set up a process for a "budget reconciliation" vote that could include major changes to the U.S. tax code. As part of the resolution, Murkowski's Energy and Natural Resources Committee was asked to find $1 billion in new revenue. (It isn't a hard number — the goal is not a balanced budget. The proposed tax cuts outline includes a $1.5 trillion deficit.) Green groups argue that there is no way ANWR would bring in as much federal funding as Republicans hope.
While it doesn't say "ANWR" anywhere in the budget resolution, the goal of Senate and House leaders — and Alaska's congressional delegation — is clear: to use the bill to open ANWR's 10-02 coastal area to drilling. That can only be done with an act of Congress, approved by the president. The budget reconciliation process gives Republicans the chance to pass tax reform — and possibly open ANWR — with only a simple majority, requiring 50 votes in the Senate.
The House will pass its tax cut bill first, but it won't include a revenue-raising ANWR provision. That's in the interest of speed: The House can only move a bill through one committee at a time, so it's sticking with provisions that are under the purview of the Ways and Means Committee.
The ANWR provision, if it makes it through, would be in a Senate version of the bill. The House and Senate versions of the bills, once passed, would be reconciled in a conference committee.
A Senate ANWR bill could move out of Murkowski's committee — likely along a party-line vote — as early as next week.
Related stories from around the North: