Arctic-wide project aims to improve home water service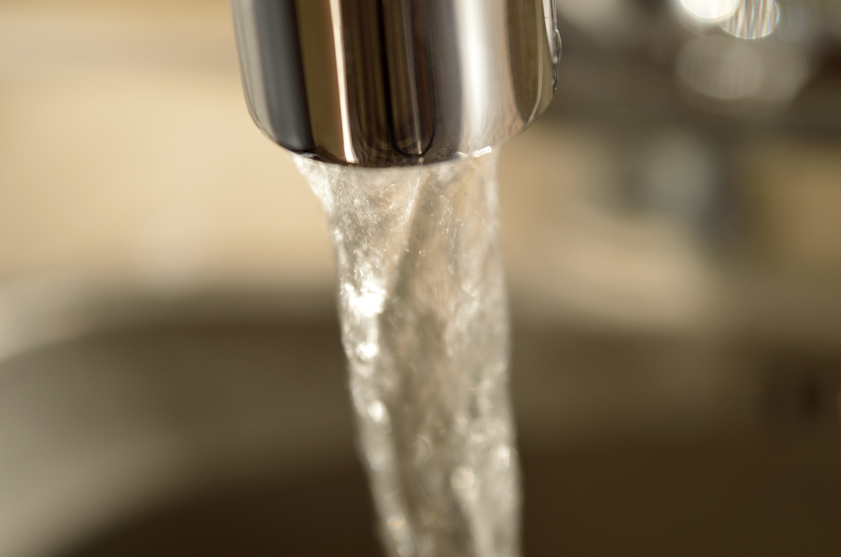 Turning on an indoor water tap is not always an easy feat in the Arctic.
Remoteness, high costs and harsh weather conditions are well-known obstacles that make water piping a challenge in the world's northernmost communities.
Despite decades of investment in piped-water systems, shortfalls persist in the Arctic.
Arctic Council project
Now a new project sponsored by the eight-nation Arctic Council is seeking to better define water-access problems across the far north and recommend some ways to solve them.
Baseline information about Arcticwide needs has been collected in a study recently published in the International Journal of Circumpolar Health. The results, which will be followed up with more detailed information in the future, show widely varying levels of access and water quality, with gaps in even some more developed parts of the Arctic.
Access to in-home running water is nearly universal in Arctic Canada, where the government invested in infrastructure long ago, but lagging in Greenland and in Chukotka in Russia's Far East, according to the study. Northern Greenland had the lowest rate of access to running water, according to the study. Areas of Arctic Alaska fell in between, with access to running water ranging at about 80 percent in the Bering Strait and Northwestern Alaska region and over 90 percent on the North Slope, according to the study.
Varied water quality across the Arctic
Quality of piped water available to Arctic residents varied even more widely. In northern Greenland, where access to in-home water is relatively low, only 1 percent of households have water that is sometimes unsafe to drink. But in Nunavut, that figure is 86 percent, according to the data. Alaska's Arctic areas fall in between, with unsafe drinking-water rates that range from 10 percent to above 20 percent, depending on location, according to the data.
Alaska's mediocre water record comes despite the state's considerable oil wealth and decades of work to expand water and sewer service to remote communities, with more than $1 billion spent by the federal and state governments over the past 13 years.
Tom Hennsessy, director of the Arctic Investigations Program at the Centers for Disease Control and Prevention and co-author of the study, said the gaps were expected.
"It doesn't surprise me that we stack up worse than some of the other Arctic areas," he said.
Alaska challenge
Despite its advantages over poorer Arctic regions, Alaska has some particular challenges, including a population that is distributed among very small communities scattered across a wide area, Hennessy said.
In contrast, communities in Arctic Canada tend to be more consolidated — and thus easier to serve with government-provided infrastructure — than the smaller and more scattered but more traditional Alaska villages. A 1950s Canadian policy that relocated Inuit residents into larger high Arctic communities prompted a formal government apology in 2010.
In Alaska, there has been considerable water and sewer progress over the past half century, Hennessy noted.
"In the early 1950s, nobody had running water and sewer in the far north," he said. A big and expensive push to expand service did reach most communities, he said. Those that are left are the hardest to reach — small, remote, in areas with particular landscape or ecological obstacles. Community water service requires a source, which is not always available, and other resources, like gravel to line facilities.
The easiest communities for delivery of new water and sewer systems "have probably been already handled," leaving the most difficult, he said.
Nordic model
Bill Griffith, water facility programs manager for the Alaska Department of Environmental Conservation, is also unsurprised at Alaska's rankings. He attributes that in part to a political philosophy that is at odds with those of other nations — particularly the Scandinavian nations, where Arctic water and sewer services are so complete that they are not included in Hennessy's recent study.
In the other countries, especially in the Nordic nations, national governments provide money not only for building water systems but also for operating and maintaining them, Griffith said. That is apparently not the American way, where government involvement often stops at grants for construction.
"We build these very expensive, complicated and difficult systems and then say, `You're on your own now, goodbye,' " Griffith said.
The result can be high operating costs borne by low-income villagers. For example, a new $50 million piped water and sewer system in the Inupiat village of Buckland in northwest Alaska, one of the more difficult communities to serve, has monthly service fees that amount to about $200 per household, he said.
Obstacles require new thinking
Since fiscal year 2004, governments have allocated about $1.09  billion to rural Alaska water and sewer upgrades, according to figures gathered by Griffith. Of that, about 16 percent came from the Alaska state government. Annual funding has ranged from over $114.7 million in fiscal year 2004 to about $58.4 million in fiscal year 2014. Though it has dropped off since the early 2000s, it has now stabilized and even increased a bit in recent years, despite the state's oil-related fiscal problems.
Still, the high costs and lingering obstacles have inspired a new way of thinking about water service for remote Arctic areas: potentially cheap systems that collect, treat and recycle water at individual households rather than at the community level.
One such idea is being studied at the University of Alaska Anchorage's engineering school. The prototype of a household-based water system was developed through DEC's Water and Sewer Challenge, a contest launched in 2013 to encourage technological innovations to serve remote regions.
The household-based approach, or a hybrid approach that incorporates some level of community water and wastewater hauling, could provide benefits far beyond the Arctic, Griffith said. There is interest in the Alaska work from the Navajo nation in the U.S. southwest and from as far away as Australia, he said.
The new ideas and a detailed analysis of Arcticwide service levels and needs will be discussed at an upcoming conference that is incorporated into the Arctic Council's WASH project.