Food insecurity in Arctic Canada needs northern solutions, hackathon hears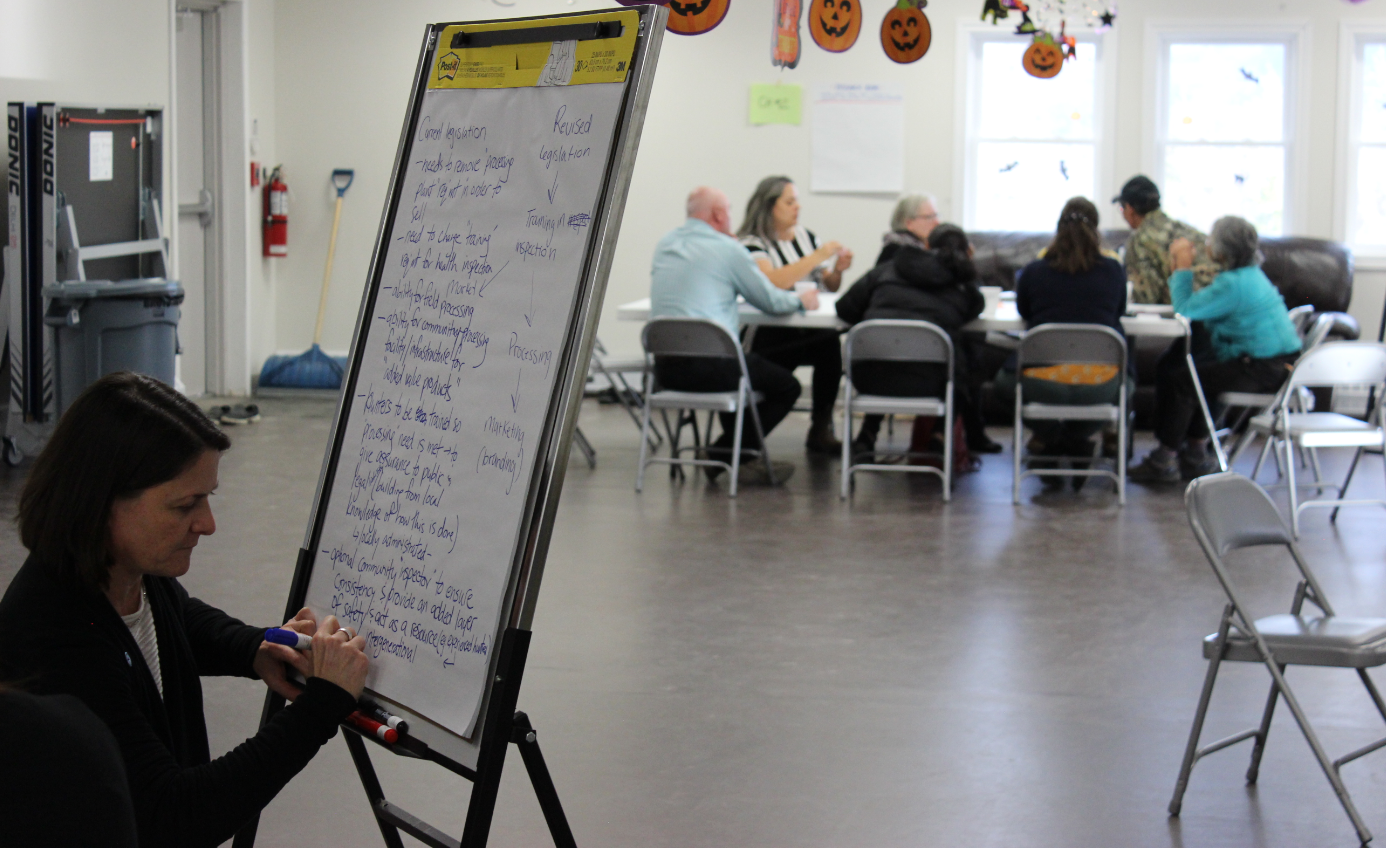 Tackling food insecurity in Canada's Arctic is a complex issue, but one thing is clear, solutions need to come from the communities affected, not from southern capitals, heard a recent 'hackathon' in the Inuit self-governing region of Nunatsiavut.
"Sometimes things just work differently in the North," Kristeen McTavish, the Nunatsiavut Government's food security coordinator, told Eye on the Arctic in a phone interview. "We have to not only listen, but really take into account what northerners are saying and trust they know what is needed to make their regions healthy."
Pan-Arctic approach
Approximately two dozen people participated in the October 25-26 event, held in Nain, a community in the Inuit self-governing region of the province of  Newfoundland and Labrador,  in Atlantic Canada.
The event was initiated by The Gordon Foundation, a charitable foundation that specialises in northern issues and policy.
None of the participants could be reached by Eye on the Arctic before deadline, but the list of those involved included everyone from subsistence hunters and  nutritionists  to policy makers, and came from all of Canada's northern territories; Yukon, Northwest Territories and Nunavut; along with the Inuit self-governing regions of Nunatsiavut and Nunavik, in northern Quebec.
The 'hackathoners' were divided into groups of five or six along with a facilitator. Together they took on questions looking at all aspects of food security.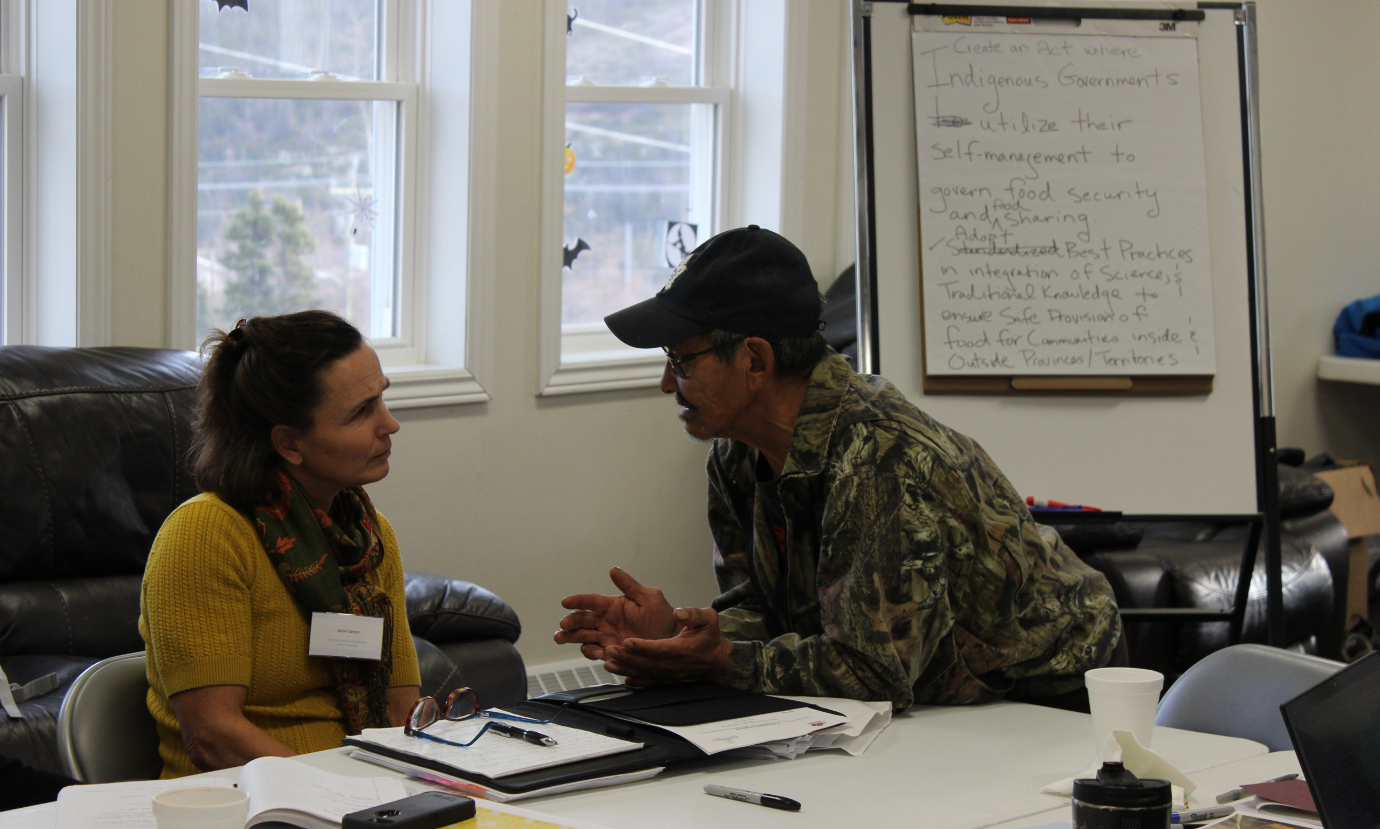 Though a range of issues were discussed, the need for northern specific policies around food, came up again and again, especially when it came to country food, the term used by many of Canada's Indigenous peoples for the sea and land mammals that make up their traditional foods, organizers said.
For example, a regulation that hunted food cannot be served in hospitals or daycares may protect people from contaminated food in southern Canada, but in the North, it prevents patients and children from accessing their most nutritious and culturally important food sources at the times they need it most.
"These policies suit southern Canada very well, but they make no sense in northern Canada " said Sherry Campbell, president and CEO of the Gordon Foundation, in a phone interview from Toronto.
"There's a real feeling that policies on a number of issues are set by southerners who probably don't have the full understanding of the context of the North.
"Northern skills, and knowledge that's traditional, really needs to be recognized in these policies – or northerners need to be exempt in cases where it makes no sense in their communities. It could really be as simple as that."
Prevalence of household food insecurity in Nunatsiavut's five communities
-79.4 per cent in Nain
-83.1 per cent in Hopedale
-35.1 per cent in Makkovik
-39.6 per cent in Postville
-21.6 per cent in Rigolet
Source: Nunatsiavut Household Food Security Survey, May 23, 2017
'An issue that needs urgent attention'
The findings from the hackathon will be written up and circulated to policy advisors in the coming months.
But Kristeen McTavish says she hopes issues of food security in northern Canada become part of a wider national debate.
"I'm continually shocked and surprised when I enter into a discussion and I hear from people 'oh, I had no idea there was food insecurity in Canada," said McTavish.  "We need to educate the public and make people realize this is an issue."
" We also need to address the complexity and really talk about this in the context of colonialism, and ongoing colonialism really… We need to elevate that conversation."
Write to Eilís Quinn at eilis.quinn(at)cbc.ca
Related stories from around the North:
Canada: American science foundation awards $500,000 to food security research in Indigenous communities, Eye on the Arctic
Denmark/Greenland: Researchers must be honest with Arctic peoples about food contaminants says doctor, Eye on the Arctic
Finland:  Sami group occupies island in northern Finland to protest fishing rules, Yle News
Norway:  The food crisis in the Far North, Barrents Observer
Russia:  More than 800 000 reindeer to be vaccinated against anthrax in Russia, The Independent Barents Observer
Sweden: Demand ups Sweden's reindeer meat prices, Radio Sweden
United States:  Food insecurity in Alaska, Alaska Dispatch News