Finnish Defence Minister criticised for premature talk of military drills with US Defence Secretary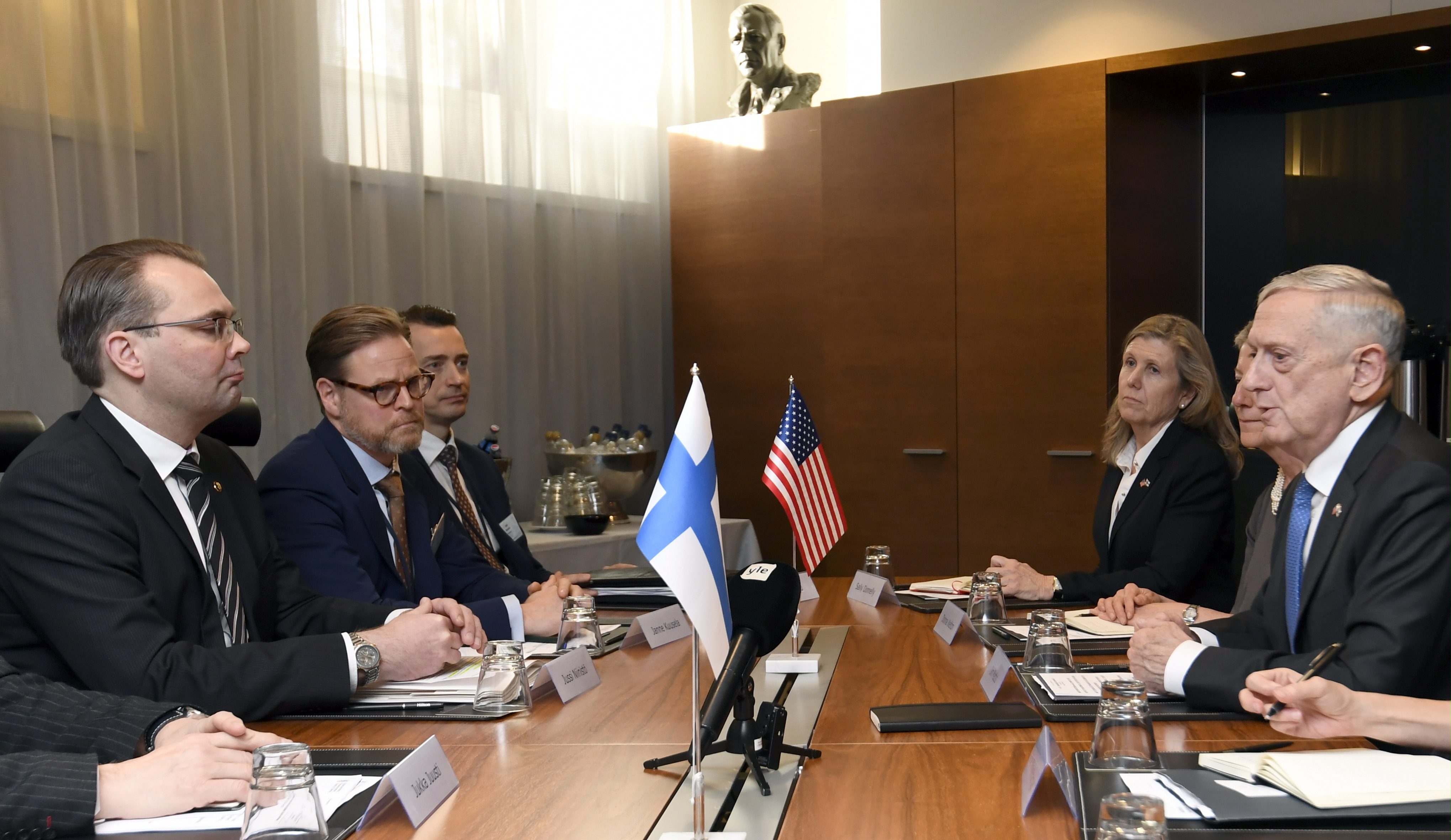 Government and opposition MPs slammed Defence Minister Jussi Niinistö for discussing plans for proposed military drills with the US Defence Secretary before raising the matter with the President and the government's foreign and security policy committee.
Finnish Defence Minister Jussi Niinistö was criticised by members of parliamentary defence and foreign affairs committees on Tuesday, as he attempted to explain his recent public comments about plans to host large-scale military exercises.
During a two-day visit by US Defence Secretary James Mattis earlier this month, Niinistö announced that he had invited the US to participate in major military exercises due in 2020 or 2021. At the time, he also said that he hoped to see Finland organise exercises similar to Sweden's Aurora drills.
Niinistö's comments caused confusion because the proposed drills had not been discussed with the President – who leads Finnish foreign and security policy – or with the government's foreign and security policy committee. Members of the Parliamentary Defence and Foreign Affairs Committees were similarly in the dark about the planned war games.
President Sauli Niinistö downplayed the defence minister's comments, urging a return to the term "main exercises", which is organised for all conscripts at the end of their military service.
Minister humble before committees
Prior to appearing before the parliamentary committees on Tuesday, Defence Minister Niinistö's language had become subdued.
"I have not used the term large-scale military exercises. I think a good idea would be the kind of drills where we could practice receiving international assistance, and which is a new legally-mandated task of the defence forces," Niinistö said by way of explaining his comments two weeks ago.
Defence committee members grilled Niinistö and other defence ministry officials for nearly an hour.
Committee chair Ilkka Kanerva said that "large-scale military exercises" was an unfortunate choice of words by the minister. He suggested a better term would have been future defence drills or the main or final military exercises (undertaken by conscripts).
"Undeniably, this discussion got a little out of hand," Kanerva said of Niinistö's comments during the Mattis visit.
Deputy chair of the committee, the SDP's Mika Kari was more direct in his criticism of Niinistö. While he didn't describe the minister's behavior as flying solo, he said that the minister "had a slight head start".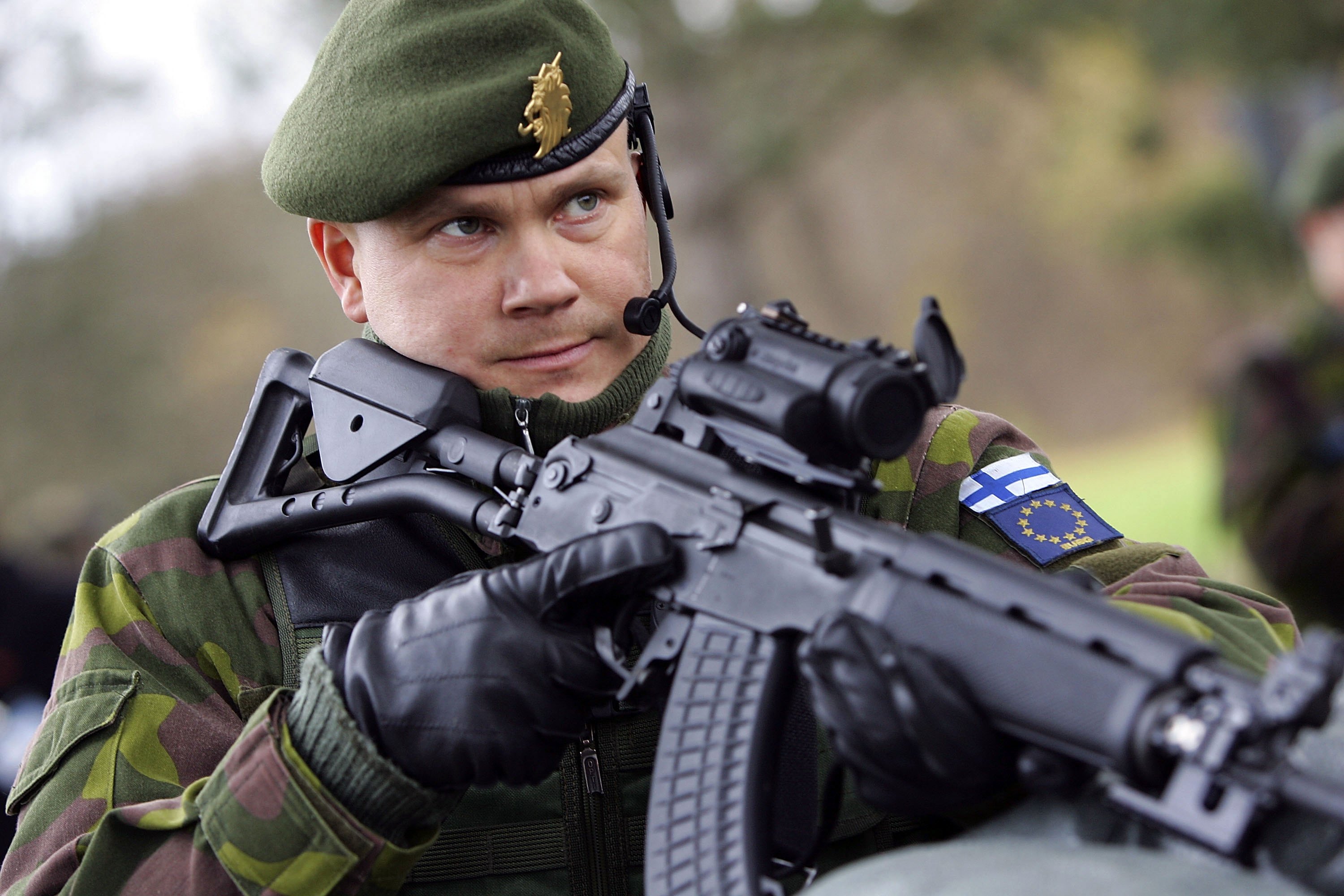 Kari said that what was especially damning was that Niinistö discussed the exercises with a foreign state without first raising it with the commander in chief of the Armed Forces, President Sauli Niinistö.
Kari said that he would not speculate on whether or not the minister exceeded his authority.
"I won't speculate on that, but at least he did not demonstrate good judgment," Kari concluded.
A blow to Finnish foreign policy credibility
Left Alliance MP Paavo Arhinmäki had his turn to listen to and question Niinistö in the Foreign Affairs Committee. His conclusion was brusque.
"This is by no means good for Finland's foreign policy credibility. The defence minister appears to have bypassed the foreign and security policy leadership and flown solo to advance exercises that were important to him," Arhinmäki expanded.
Former Defence Minister and chair of the Swedish Peoples' Party Steffan Wallin was succinct in his criticism of the minister's actions.
"It was demonstrably not anchored sufficiently high up in the foreign policy leadership and that was unfortunate," he said of Niinistö's premature comments to the US Defence Secretary.
Related stories from around the North:
Canada: Surveillance and search and rescue top Canada's Arctic defence priorities, Radio Canada International
Denmark: Denmark's new defence agreement renews focus on protecting the Baltic, Radio Canada International
Finland:  Finland invites USA to join main military exercises, Yle News
Norway:  Russia's Northern Fleet takes on key role in search and rescue exercise with Norway, The Independent Barents Observer
Russia: What Russia's new Navy Strategy says about the Arctic, The Independent Barents Observer
Sweden: Sweden's Prime Minister reaffirms commitment to country's defense, Radio Sweden
United States: Here's what's in the U.S. Defense Department's new Arctic strategy, Alaska Dispatch News