Finland spotlights sacred fell, but Sámi omitted from celebration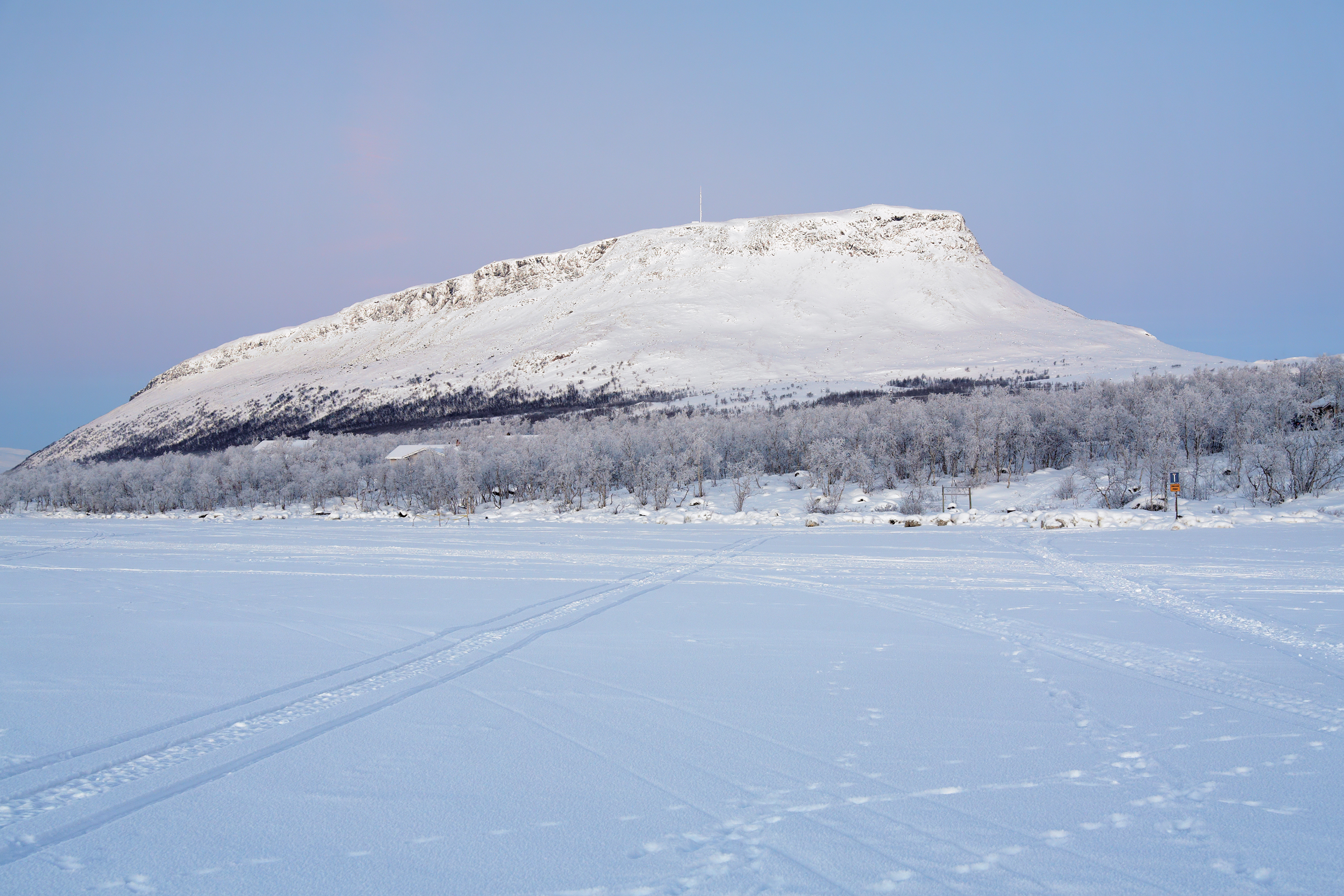 In honour of Finland's centenary, a light art installation series called "Luminous" is lighting up various domestic landmarks. On Monday the Saana fell, which stands some 1,000 metres above sea level in Kilpisjärvi, will be lit by multicoloured lights designed by artist Kari Kola.
The fell is in the farthest reaches of Lapland and is traditionally sacred to the indigenous Sámi people who have lived in the region for thousands of years. This fact is not mentioned at all in the description of the project. Only the significance and sacredness of the region to "Finns" and an unspecified "people of the north" is mentioned.
Researcher Taarna Valtonen from the Academy of Finland says that neglecting to tie in the significance of the fell to Sámi culture is an affront to indigenous rights and amounts to cultural appropriation.
"It's as if the Sámi didn't even exist," Valtonen says. "The text mentions Finns many times, but I wonder who they even mean by that. Why wasn't the indigenous population properly consulted?"
The culturally and linguistically diverse Sámi people have lived in the Sápmi region, now spanning four modern countries, since prehistoric times. Finnish people did not build settlements in Kilpisjärvi until the early 20th century.
The Finnish government has yet to ratify the International Labour Organisation's Indigenous and Tribal People's Convention 1989 (also known as ILO 169), which grants full rights to indigenous peoples.
Artist: Win-win
Valtonen maintains that she wants to level criticism at anti-indigenous sentiment, not at the artist himself who designed the spectacle that is to make Saana the largest light art installation in the world on December 4th.
The artist Kari Kola, who claims lifelong personal ties to the region, says the lack of Sámi mention is likely not intentional, and that the important thing is for the project to highlight indigenous culture implicitly.
"I think instead of focusing on which words to use, we should be glad that an important place will get international attention," says Kola, who approached the Sámi Parliament about his project two years ago. "This way Sámi culture will be brought up as well. I see it as a win-win situation."
Valtonen said in tabloid Iltalehti that Kola is likely operating without enough information about the Sámi cultural significance of Saana.
"Local perspective forgotten"
The lighting of the Saana fell is part of Finland's official 100-year independence celebrations. Valtonen says she does not want to take away from people's good cheer, and emphasises that many among Finland's older generation of Sámi people consider themselves patriotic.
"Some of them were on the front defending this country," Valtonen says. "But even though some Sámi in Enontekiö might be fine with it, this installation is still very problematic and the lack of indigenous collaboration is insulting to many."
Valtonen, who is not of Sámi heritage herself, says she feels it is her duty as a researcher to highlight wrongs where they occur.
"In this case the local perspective has been entirely forgotten," she says.
Related stories from around the North:
Canada: Inuit in Canada and Greenland seek co-management of crucial Arctic habitat, Radio Canada International
Finland:  Sami group occupies island in northern Finland to protest fishing rules, Yle News
Norway: Political support for Norwegian Truth and Reconciliation Commission, The Independent Barents Observer
Sweden: Treatment of Sami people among Swedish shortcomings : Amnesty International report, Radio Sweden
Russia: More protected lands on Nenets tundra in Arctic Russia, The Independent Barents Observe
United States:  U.S. transportation secretary announces efforts to speed up project development in Alaska, Alaska Dispatch News