Russia embassy in Oslo lashes out at so-called "russophobic fantasies"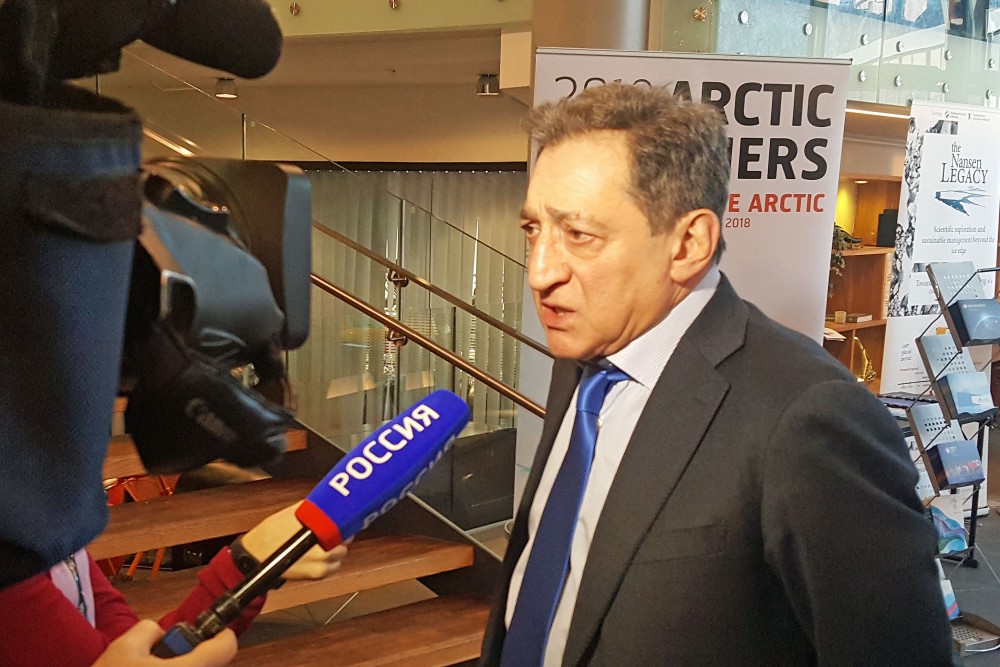 Russian Embassy in Oslo hits back on accusations and says facilitating for cooperation is more important than demonizing.
It is meaningless when Norway's Security Police (PST) warns Norwegians to take care of colleagues, warning them from being in contact with intelligence officers participating at open seminars and conferences about security policy, high north policy, technology and innovation, the Russian Embassy writes in a comment to Norwegian media reports covering PST's annual threat assessment.
The statement slashes out against reports by Norway's public broadcaster NRK and commercial TV2 and is published on the Embassy's Facebook page, while another statement criticizing PST's views in newspaper Aftenposten is published as a press release on the Embassy's portal.
«We consider this to be another groundless propagandist attempt to demonize Russia,» the press release states.
The Embassy points to the recent conference Arctic Frontiers in Tromsø and the up-coming Kirkenes Conference when talking about joint meeting arenas between Norwegians and Russians. «The Norwegians have traditionally appreciated participation by Russians,» the Facebook text reads and continues:
«We are now awaiting official explanations about Norway's real interest in continuing Norwegian-Russian regional cross-border cooperation and interaction in the Arctic.»
Fake news allegations
The Embassy names TV2's reporting on PST's threat assessment «russophobic fantasies». In October last year, the Foreign Ministry in Moscow listed a TV2 interview with the Chief of Norway's Security Police, Benedicte Bjørnland, as «Fake News», arguing the report was «yet another attempt to use Western media to incite hatred of our country.» In the interview, Bjørnland said PST had seen several examples where Russian intelligence had put pressure on Norwegians to spy on their employer.
A year ago, Russia's Oslo Embassy said «Norway's selective approach for cooperation is not tenable» and «Ignoring our interests will inevitable affect all areas of cooperation». Russia warned that Norway's selective approach – «cooperating on this, not cooperating on that» is untenable.
The Embassy today calls on Norway to facilitate for cooperation.
«Instead of demonizing Russia, one should think about facilitating concrete cooperation with competent Russian authorities to ensure real safety for the citizens, additional to improve the atmosphere for the bilateral relations.»
Related stories from around the North:
Canada: International academics nominate Arctic Council for Nobel Peace Prize, Eye on the Arctic
Finland: Pollution, education and climate change resilience top agenda of Arctic Council meeting in Finland, Radio Canada International
Greenland: Asian States Admitted to Arctic Council, EU Forced to Wait, and Greenland Boycotts, Blog by Mia Bennett
Iceland: The Arctic Council at 20 – View from Iceland, Eye on the Arctic
Norway:  Keeping Arctic stable and peaceful is top priority, says Norway's foreign minister, The Independent Barents Observer
Russia: Arctic Council ministerial – View from Russia, Eye on the Arctic
Sweden:  Sweden wraps up Arctic Council chairmanship, Eye on the Arctic
United States: Arctic Council presents united front as Finland takes over from U.S., Eye on the Arctic